Banking in Australia and New Zealand
Safe, efficient and friendly banking services
Opening a bank account in Australia or New Zealand
As a popular and experienced shipper to Australia and New Zealand, Anglo Pacific offers support in setting up bank accounts, along other financial advice. Our exclusive arrangement with the Commonwealth Bank of Australia and the ASB Bank in New Zealand means we can offer a helpful range of services when moving to Australia or New Zealand.
The specialised Migrant Financial Services team in London can help you with the following:
Open bank accounts in Australia or New Zealand

Ensure debit cards are waiting for you on your arrival in Australia or New Zealand

Send your funds to Australia at competitive commercial rates of exchange

Arrange home loans in Australia (subject to conditions)

Financial planning referrals

Assistance with Mortgages
Contact the experienced team here.
The Commonwealth Bank of Australia has been helping customers move their finances to Australia since 1949. With an office based in London and support from dedicated teams throughout Australia you can be confident that your finances are in good hands.
Let us guide you through banking downunder
Products offered
When choosing a banking institution, consider the products they offer and how they meet your needs. E.g. having a large national ATM network (Cash Points) or being able to support your long-term banking needs, such as home loans.
Popular banks
In Australia the big four banks are:

Commonwealth Bank,
NAB, Westpac and
ANZ.

In New Zealand the main banks are:

ASB,
ANZ,
National Bank,
Westpac and
BNZ

.

There are also industry specific credit unions and building societies.

Accounts and services
Generally the accounts and services available in Australia & New Zealand are very similar to what you receive in the UK. Examples are:

Current accounts (everyday spending accounts)
High interest earning accounts
Internet savers,
rewards savers,
term deposits,
Personal loans,
credit cards,
home loans,
General & personal insurance,
Financial planning products

Accessing funds
In Australia and New Zealand there are many methods of payment and ways to access your funds:

The EFTPOS system (Electronic Funds Transfer at Point of Sale), which is very similar to the chip and pin system in the UK.
Credit cards – however, be aware that many merchants in Australia or New Zealand will charge a fee for using credit cards for payment, so to eliminate fees try to use your debit card for general spending.
ATMs are available for cash withdrawals, making deposits and transferring funds between accounts, but be aware there can be charges for some ATM machines.
Advanced phone and internet banking systems are used in Australian and New Zealand banks, which can be used to transfer funds between accounts, to third party accounts and for making bill payments.
Large branch networks throughout Australia and New Zealand – general trading hours are Monday – Friday, 9.30am to 4.30pm, with some branches open on the weekend.

Fees In Australia and New Zealand you will pay account keeping fees for your banking, generally between $4 – $6 a month in Australia, and $3 – $12 a month in New Zealand. This differs between banking institutions and depends upon the kind of account you hold, but fees cover ATM use, branch transactions, internet banking, phone banking and debit card spending. You will usually pay extra for specialised services such as bank cheques or international money transfers.
Charges
Most banks will charge you for using other bank ATMs, so it is important that you choose a bank with a large ATM network. To minimise the fees you pay on your account, try and use your own bank's ATMs and use your debit card for general spending. If you need to use a different bank's ATM the average fee is $2.50 in Australia per transaction and $0.50 in New Zealand per transaction.
The credit system
The credit system in Australia and New Zealand is quite different to the credit system in the UK. In the UK you have a credit history that builds up showing both your positive and negative history, which determines the amount of credit you can apply for. In Australia and New Zealand, however, credit is applied for on an affordability basis and a 'credit history' is only recorded on negative reporting (i.e. defaults on utility bills, loans etc). It may even be possible to start applying for credit before you arrive depending on which bank you choose.

Accounts
Accounts can be opened in Australia and New Zealand before you leave, meaning you can have your finances in order before you go. Accounts can be opened online, over the phone, by mail, or in person.
Competitive foreign exchange
Making the most of your funds with competitive foreign exchange services will put you in a much better financial position for your move. The exchange rate you receive for your funds can mean a difference of a few extra thousand dollars. Monitoring exchange rates will not only educate you on the way the foreign exchange market works, but will ensure you know when the rate spikes, meaning you can take advantage of the best possible rates.
Cash
If you are taking cash into Australia or New Zealand, remember if you bring in more than 10,000 AUD/ NZD to the country you will need to declare it to customs. Generally it is much safer to send money to Australia or New Zealand via electronic methods, and the funds will be received into your already established account ready to be accessed upon your arrival.
Documentation required
It is worth having 6 Months worth of statements for your bank accounts, home loans, credit cards and personal loans when you arrive in Australia or New Zealand to show your previous history when applying for credit.
Apply now
Get a free online quote in a few easy steps
Interested in anything else?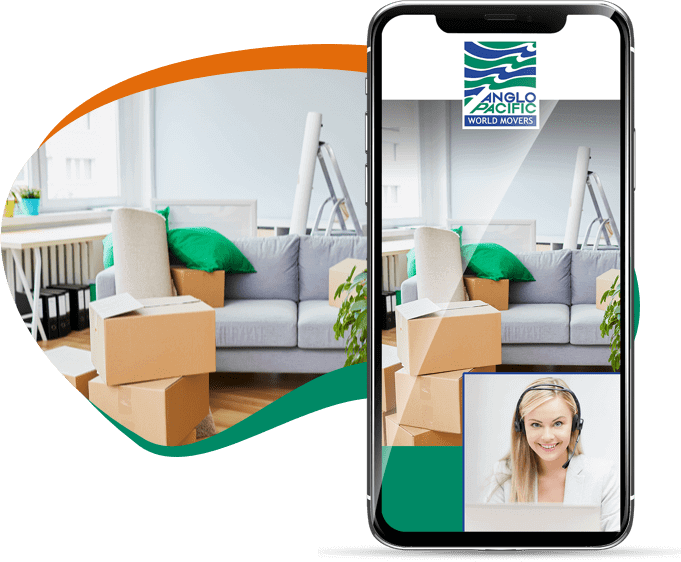 Getting the ball rolling for your international removals is as easy as A, B, C.
You can call us to arrange your video survey and one of our move coordinators can accurately assess the items that you want to send to any European or international destination.
Once we know what you are shipping and where to, we can then provide you with a precise moving quote. It's as simple as that!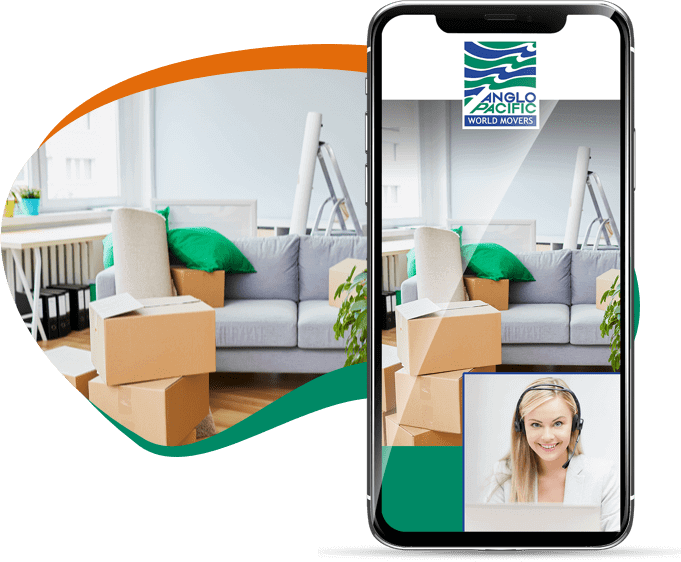 Book a remote video survey
Show us your items
Get your quote
Featured companies
and accreditation