A Guide to Eating Out in Bangkok (Thailand)
When moving to Bangkok, many expats will already have a preconceived idea of what to expect from Thai cuisine– and more often than not, their ideas are far from the truth. The well-loved takeaway meal, pad-Thai, for example, isn't even native to Thailand! So, before eating out in Bangkok, throw away your ideas about food in Thailand and read through our guide to eating out in the country's capital.
Street food in Bangkok is second to none
Bangkok is one of the leading cities in the world when it comes to the accessibility, range of choice, and tastiness of street food on offer! As soon as you set foot in the city to explore you will notice that, everywhere you go, rich smells of garlic and the sounds of sizzling grills will be tempting you towards every street food stall.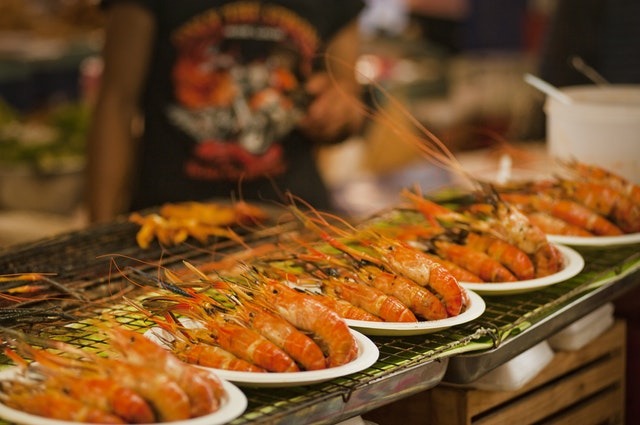 Whether you're looking for a snack to enjoy as you walk along, or a full meal to feast on while you sit down and observe the bustle of the city, you'll be able to find what you are looking for on Bangkok's street food scene. Here are some of the best districts to visit for sampling the best street food in Bangkok:

Silom and Sathorn

– though part of Bangkok's central business district, the Silom and Sathorn roads are great places for quick and tasty bites to eat. If you'd like to sample one of the most famous dishes in Thailand, a coconut milk curry with Chinese-style curried egg noodles ("khao soy"), this is the place to go! Only a few food stalls in Bangkok offer this speciality, and most of them are located here.

Old Town (Banglamphu)

– this is the best district for finding traditional, speciality street-foods that are difficult to find anywhere else. Since this is one of the oldest parts of the city, you can know that the Thai food you taste here has been cultivated from a long line of recipes passed down and perfected from generation to generation. Popular dishes here include spicy lemongrass soup with seafood ("tom yum talay"), sour curry with shrimp ("gang som goong"), and green chicken curry ("gang kiew waan gai").

Chinatown

– some Bangkok visitors incorrectly assume that Chinatown is just a tourist attraction, meaning that they unfortunately miss out on what is actually considered the birthplace of Thai street food! If the idea of succulent satay skewers grilled over open flames and served with peanut sauce has your mouth watering, Chinatown's street food scene is the one for you. You'll find some food stalls and markets in Bangkok's China town in the day, but the best time to visit is at night, when the district really comes alive.
Though also known for great street food, some recommend avoiding the Sukhumvit area, in particular the Sukhumvit Soi 11 stretch, because the prices there are much higher than average for seemingly no reason – don't get caught in the tourist trap!
Also, don't forget about shopping centre food courts in Bangkok, as they are known to serve some of the best dishes in the city! Not to mention they are a wonderful haven from the heat thanks to their refreshing air-conditioning.
Meal Etiquette in Bangkok
Like most places, in Bangkok and the rest of Thailand, it is common place to eat three meals a day. However, when moving to Bangkok, you may notice that breakfast, lunch, and dinner are a little different to what you're used to…
Breakfast is often a meal made up of leftover food from the night before, so don't be surprised to be eating rice-based dishes for your breakfast In Bangkok! Lunch is usually a one dish meal, again based on noodles or rice. Dinner is usually a very communal meal involving multiple courses, such as a soup, a spicy salad, some vegetables, and a curry. It is common place for each person at the table to be served their own bowl of rice, then everyone in attendance shares the rest of the food between them.
Here are some more Thai food etiquette tips to keep in mind when it comes to eating meals in Bangkok:
Take your time! You'll be expected to eat your food slowly whilst enjoying the company of your community – eating isn't just about eating in Bangkok, its also about making conversation and getting along.

Don't fill up your plate – since most food is shared out between multiple people, it's polite to only take small portions at a time to make sure there is enough left for everyone. (Not to mention it is polite to have eaten everything on your plate, letting your host know you enjoyed the meal)

Let the most senior ladies of your group order if you're in a restaurant – this is a long-standing tradition.

If the bill comes to you – pay. It is a Thai custom to pass the bill to the person perceived to be the richest, and as a Westerner this will, more often than not, be assumed to be you. Also, never try to contribute if someone else is paying the bill as it insults their status.

Never leave your chopsticks in the bowl, it's bad luck!
If you like spicy food, speak up!
When ordering food from a street food stall or restaurant in Bangkok, there is a tendency to assume that if you aren't a native Thai person, you won't enjoy your food as spicy as a Thai person would. While this is great news if you aren't a fan of spice and would prefer milder food, if you enjoy spicy food you may be left disappointed. Sometimes you will be asked if you enjoy spicy food, but even if you say yes you may be given a milder version than a Thai person would.
For this reason, if you're looking for something that really packs a punch, as for your food in Bangkok to be prepared and served 'Thai-style' to receive exactly the level of spiciness a regular Thai person would expect. (Be careful though, food in Bangkok can be very, very spicy indeed!)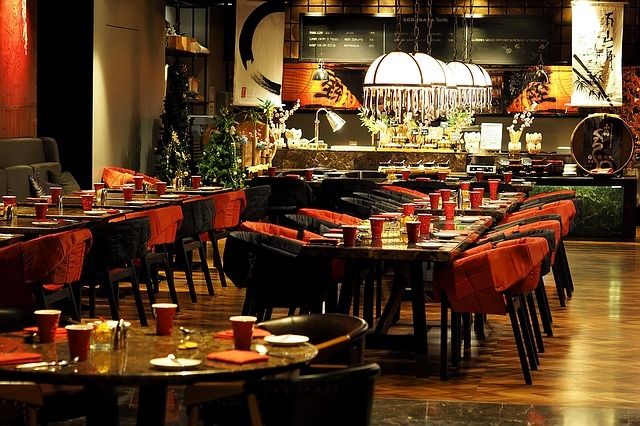 The real cost of eating out in Bangkok
With all of the foodie options on offer in Bangkok, it would be easy to think that eating there when you move will cost a fortune! But the good news is, most food in Bangkok is incredibly affordable! In some cases, eating out in Bangkok either at street food stalls or restaurants, can be even cheaper than cooking at home! This especially applies if you come further out of the main touristic areas and try food from local neighbourhood sellers, another benefit of this is that food from the suburbs is not as 'dumbed down' as the food created specifically with tourists in mind.
When moving to Bangkok you will need an international removal company to send your possessions safely and efficiently overseas. For this, Anglo Pacific are the best choice, as we have been helping people emigrate to Bangkok for over 35 years and have since become one of the leading UK to Thailand removal companies! [Call to Action]