Sending Your Suitcase Overseas – What You Need to Know
If you are sending your suitcase overseas, maybe due to studying abroad, sending back overweight luggage after a trip or sending some essential things ahead of you as you move abroad, finding the cheapest way to ship luggage internationally may seem like the only important thing. However, there are a number of things you may need to think about when sending a bag abroad, here are just some of them.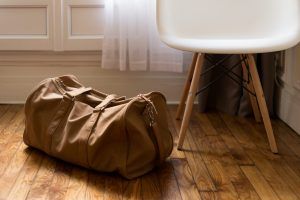 Sending Your Bag Internationally
Whilst sending your suitcase abroad may seem a simple process, different countries have different rules about what can and cannot be imported into the country. If you are sending your suitcase outside of Europe in particular, it is important you know the customs restrictions for the country you are sending your bag to. Be sure to look up the customs laws of your chosen destination to avoid any hold-ups when shipping your suitcase or ask your suitcase shipping company for advice. As a company that has shipped bags and suitcases for a number of years, our expert staff have all the advice you need when sending your bag abroad and can advise on customs processes for a range of different destinations.
How do I send my bag overseas?
When sending your suitcase overseas, there are three main ways to send your bag. These include sending by road freight, sending by sea freight or sending by air freight. How you send your suitcase overseas depends on a number of different elements. How fast you would like your suitcase sent overseas and your budget are both key factors when deciding how to send your suitcase overseas. Road freight and sea freight, for example, are the cheapest ways to send your suitcase overseas. However, these can also work out to be the slowest ways to send your bag abroad. Airfreight, in contrast, is one of the quickest ways to send your suitcase overseas but usually works out to be the more expensive option.
Your chosen destination will also affect how you send your luggage overseas. Suitcase transport via road freight, for example, can only be used for destinations within the EU, so if you are moving outside of the EU you will need to select sea freight or air freight as your chosen method of sending your suitcase overseas. During your suitcase shipping service with Anglo Pacific, you will be assigned a committed move consultant to guide you through the suitcase shipping process and explain each step to ensure your bag gets to where it needs to be, when you need it.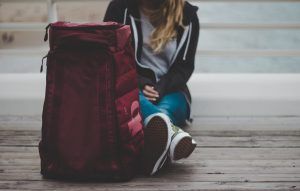 The Suitcase Shipping Process
During your suitcase shipping process, there will be three main steps to sending your bag overseas.
Step 1: Let us know that you want to send an overweight, oversized or additional suitcase or box overseas.
Step 2: We'll pick up your packed suitcase, bag or box from your chosen location on your chosen date.
Step 3: You'll get your luggage delivered to your chosen destination on your chosen day and time.
It's as simple as that. Simply get in touch to let us know you want to send your suitcase overseas and we will take care of the rest. We'll complete all the tasks needed to send your baggage, organise customs clearance and arrange any documentation needed so you can send your bag with complete peace of mind with a service you trust.
Why Should I Choose an International Suitcase Shipping Company?
Whilst carrying the extra baggage with you as you fly is an option, it is often an incredibly expensive and inconvenient solution. Airlines often charge high fees for overweight, oversized or additional luggage and this is often charged by the kilogram making it an extremely expensive option. In addition to this, trying to transport numerous suitcases around an airport and any onwards travel you need to make is quite a big task. Train or bus travel, in particular, can be extremely difficult when having to keep your eyes on multiple pieces of luggage and get them loaded onboard safely.
By using a trusted suitcase shipping company, you can save this extra money and effort to put towards your trip. Instead of waiting at the luggage carousel on your arrival, you can carry on your trip, knowing that your suitcase is in safe hands. An international specialist will also be experienced in international customs processes so will be able to take all of the extra hassle out of transporting your suitcase overseas for you.
Where Can I Send My Suitcase?
At Anglo Pacific, we are experienced in sending personal belongings all over the world. We know all of the ins and outs of international suitcase transport so can take care of everything for you. Some of our most popular suitcase shipping destinations include sending suitcases to Australia, Cyprus, Hong Kong, Canada, Dubai, New Zealand, the U.S.A and many, many more. If you are thinking of sending your suitcase abroad, get in touch and we will be happy to help, wherever you need to send your case to.
Ready to send your suitcase overseas? Take a look at our country-specific suitcase transport guides here to find out more. Or, get in touch with one of our team for advice on how to send your bag abroad and a quick quote.