Anglo Pacific's Guide to Hong Kong

Anglo Pacific's Guide to Hong Kong
When you think of China, one of the first places you consider is Hong Kong. Officially known as Hong Kong Special Administrative Region of the People's Republic of China, Hong Kong is an autonomous territory in China. Although it is still a part of China, Hong Kong now has a high degree of autonomy, which means it can govern itself to a large extent.
This amazing territory is thriving with culture, cuisine, things to do and a dense population. But what makes Hong Kong so special? Why move to Hong Kong? Let's find out some more about this great territory in China in this extensive guide to Hong Kong.
Knowing Hong Kong
Language
As I'm sure you can imagine, the primary language in Hong Kong is Chinese (mainly Cantonese). As aforementioned, Hong Kong is still a part of China and that is why they speak the same language. English is the next prominent language, and so you can possibly find your way around and a place to fit in without any huge hiccups.
Geography
Hong Kong is a semi-autonomous territory in the People's Republic of China, located at the bottom of the country. It used to be a British crown colony from 1842-1941, then it was under British rule and industrialisation again in 1945-1997 before becoming a free territory.
Hong Kong Special Administrative Region has three main territories; Hong Kong Island, Kowloon and the New Territories. There are also over 260 smaller islands, which are where the Pearl River meets the South China Sea. Hong Kong has economic success due to the Victoria Harbour, one of the world's deepest natural harbours. The city is known for its great skyscrapers that create a beautiful skyline, but this is less than 25% of the city. The other percentages are woodland, grassland and other greenery. It is hilly and mountainous with slopes and great sights.
Climate
Hong Kong has a humid subtropical climate. This means that it is quite hot and humid year-round. The Summer usually brings with it some thunderstorms and typhoons amongst the very hot weather. The average highs are about 36.6 o C and lows of 14.5 o C only. This could be a consideration before moving to Hong Kong if you are not used to a similar climate.
Education
There are a few systems of education within Hong Kong, but the main public focus is as follows. Kindergarten is for children aged 3-6 years old. Here, the children will gain an all-round development. This will include social skillsets, intellect, ethics, and aesthetics. It is very much about developing the tools that will prepare them for life, and give them a thirst for knowledge and learning. This level of education is not free.
Primary education is for children aged 6-11 years old. Education in the public sector is free for primary and secondary school. This schooling runs from year group Primary 1 through to Primary 6, where they will take on a 6-year Junior School/Primary School education. They will study 6 subjects, which are English, Chinese, Maths, Music, Visual Arts, General Studies, and Physical Education. Some will also take a Religious Studies class if it is a particularly religious school.
Secondary education is from the age of 12-16, from year group Secondary 1 through to Secondary 5. Some of this is based-on British education systems. They are split into junior and senior years. In the Juniors, students will study subjects such as science, history and geography (including the previous subjects from Primary school). In the Senior years, students sit their GCSEs, just like in Britain, and they are more selective of their subjects.
At the end of their 12 years of schooling, students prepare for the Hong Kong Diploma of Secondary Education (HKDSE). Students can then go on to further education, much like in Britain. This is usually A Levels or the International Baccalaureate. There are many available pathways for secondary school leavers; they can even go on to study bachelor's degree programmes after their HKDSE.
Culture
Hong Kong is mostly populated by Cantonese people, who bring the Chinese cultural beliefs of family and modesty. However, due to the British colonisation, they have also adopted some Western customs and beliefs. One thing that is prominent in Hong Kong is "face", meaning one's dignity, honour and reputation. It is considered very important and influences the choices of Hong Kong's people.
Food
It's fair to say that Westerners love Chinese food. But what makes it so special and what more is there to it? Well, there are some important customs to note concerning food and dining. Firstly, you should not take a seat without being told to do so. The host should be the first to start eating, too, and everyone should be ready to eat before you dig in. Although it can be difficult, it is important that you try to use chopsticks as a sign of respect. It is encouraged to try everything on offer but don't get greedy and eat everything, because to completely clear your plate gives the impression that you weren't fed enough food.
As I'm sure you can imagine, soups and fish are big delicacies in Hong Kong. The use of fresh fish is most common, along with rice. However, this city has a vast variety of cuisines from many other countries. For breakfast, they will traditionally eat rice porridge with oil-fried breadsticks. In the afternoons and evenings, they are likely to have a rice dish matched with many other foods.
Popular dishes include:
Wontons
Sweet and Sour Pork
Shrimp and Chicken Balls
Dumplings
Phoenix Talons (chicken's feet)
Rickshaw Noodles
Roast Goose
BBQ Pork Ribs
Wind Sand Chicken
Fish Balls
Popular street foods include:
Stinky Tofu
Fake Shark Fin Soup
Curry Fish Balls
Chicken Feet
Pineapple Buns
Egg Tarts
Etiquette
When greeting someone, a light handshake is customary, especially in business settings. Plus, lowered eyes are important if you are below the person or don't know them very well, as a sign of respect. Using first names is not generally well-taken, instead use family names (surnames) and their title, and only use first names when told to do so. Winking at someone is considered rude, so be careful not to do that; and holding the door open for someone isn't as normal as it is here. It is not common to see people exchanging small talk, shouting to greet one another or saying thank you to customers in restaurants (unless it's a tourist location). Public displays of affection like kissing or hand holding is frowned upon, too.
In Hong Kong, you wouldn't usually touch someone in general conversation, like exchanging hugs or kisses or even pats on the back, although they do tend to talk rather close to one another. Be careful not to talk about politics or give an opinion without first being encouraged to, for this can be very frowned upon. Hierarchy is strictly important, so one must show respect to elders and persons of authority.
Gift giving is customary when visiting someone's house. Showing up empty handed is considered very rude. Wrap the gift in lucky colours like gold or red and definitely don't give four gifts, as four means "death" in Cantonese. It is not usual for the receiver to open the gift right away, so don't be discouraged if they don't.
Religion
Taoism, Buddhism, Christianity, Islam, and other religions all co-exist in Hong Kong, although the first two are the most commonly practiced. In general, the belief of family, unity, face, modesty and honour are popular in Hong Kong's people.
Moving to Hong Kong
Shipping your Stuff
If you do decide that this culture-rich region is for you, then you will need to arrange how you will begin living there, starting with shipping your stuff. When moving to Hong Kong, you may wish to bring along a number of needed and treasured items, and so Anglo Pacific can help with that.
Our removals to Hong Kong are straight forward and always professional. We provide each customer with a move coordinator to help with understanding every step of the process, so worry not. Moving from the UK to Hong Kong would be a huge culture shock, and so having your familiar household items can really help with settling in.
We provide:
Furniture shipping to Hong Kong
Car shipping to Hong Kong
Baggage shipping to Hong Kong
Box shipping to Hong Kong
You can opt to use our cost-effective shared container service, where you only pay for the space your items use. Or, you can use a whole shipping container, filled as you see fit. This can be the 20ft or 40ft options. Call or email today for your free, no-obligation quote.
Customs & Documentation
We are experts with shipping to Hong Kong and so we know how to deal with customs and any documentation you may need. This will all be explained to you before shipping, so that you can provide us with the necessary documents. Whether this is visas, proof of address or something else, we will let you know what you need and then when we arrive, we will deal with customs.
Preparing
Before shipping, you will need to organise your stuff and really consider what to bring and what to leave behind. There is no real sense in bringing everything with you, so be selective and sell or give away the rest. You will need to get an idea about shipping well in advance, because shipping to Hong Kong from the UK is a big task. If you leave it to the last minute, your items won't arrive when you want them to – or you'll have to pay for air freight shipping which is more expensive than sea freight.
Living in Hong Kong
Careers
There are many opportunities in Hong Kong for work, especially for English speakers. In terms of industry sectors, retail and catering jobs have the highest employment figures. Next is finance and real estate. The highest paying jobs are: sales directors in the medical sector, legal sector, HR directors, engineers, insurance, finance, and pharmaceuticals.
Cost of Living
It is important to know how much things costs when deciding to move to Hong Kong. Sometimes, the cost of everyday items can be very different to what you're used to, and so research into this can help you to gain an understanding.
Here is a rough idea to help you:
Market Milk 23.35HK$ (£2.27)
Market Apples 23.84$ (£2.32)
Market Rice 14.22HK$ (£1.38)
Market Potato 17.87HK$ (£1.74)
Market Chicken Breasts 46.43HK$ (£4.52)
Eggs 23.97HK$ (£2.33)
Market Water 12.11HK$ (£1.18)
Gasoline 14.97HK$ per litre (£1.46)
One-way Ticket on Local Transport 10HK$ (£0.97)
Rent in one-bedroom apartment 10,823HK$ per month (£1,053)
Holidays & Traditions
The popular traditional holidays that are widely celebrated across China are:
Chinese New Year – last day of the lunar year is New Year's Eve, and the first day of January (lunar calendar) is New Year's.
Lantern Festival – fifteen days into January (lunar calendar); last day of New Year's celebrations and is characterised by lanterns, lion dancing and celebrating the first full moon.
Zhonghe Festival (Blue Dragon Festival) – the second day of February (lunar calendar); eat pancakes and noodles and clean the house.
Shangsi Festival – third day of March (lunar calendar); traditional Chinese Women's Day
Qingming Festival – 104 days after the Winter solstice which should be in April; aka Tomb Sweeping Festival, where individuals will visit, clean and give gifts/offerings at ancestral gravesites.
Duanwu Festival – fifth day of May (lunar calendar); aka Dragon Boat Festival, where people race boats, eat dumplings in lotus leaves and drink yellow rice wine to commemorate the poet Qu Yuan.
Qixi Festival – seventh day of July (lunar calendar); aka The Night of Sevens, Magpie Festival; this is the night of the year where legend states the goddess Zhi Nu (the star Vega) would meet up in secret with her forbidden love Niu Lang (the star Altair).
Ghost Festival – fifteenth day of July (lunar calendar); where people will burn fake money, and make offerings to their deceased and ancestors in order to comfort them in the afterlife and prevent them tormenting the living.
Mid-Autumn Festival – fifteenth day of August (lunar calendar); aka the Moon Festival where people will eat mooncake and have a family union meal.
Double Ninth Festival – ninth day of September (lunar calendar); aka Chongyang Festival where people will climb mountains, go on general autumn outings or visit the graves of lost loved ones to pay respects.
Spirit Festival/Water Lantern Festival – fifteenth day of October (lunar calendar); this is where people will place flower shaped lanterns in a stream or river at sundown and give offerings to the deceased whose spirits wander at night.
Dongzhi Festival (Winter Solstice Festival) – the winter solstice (about 22 nd December); they will worship their ancestors, feast, have family gatherings and eat Tangyan and Jiuniang.
Laba Festival – the eighth day of December (lunar calendar); this was when the Buddha gained enlightenment and people eat Laba congee.
Others include (Hong Kong):
Buddha's Birthday – April 8 th (lunar calendar)
May Day – May 1 st
Hong Kong Special Administrative Region Establishment Day – July 1 st
National Day – October 1 st
Get a free online quote in a few easy steps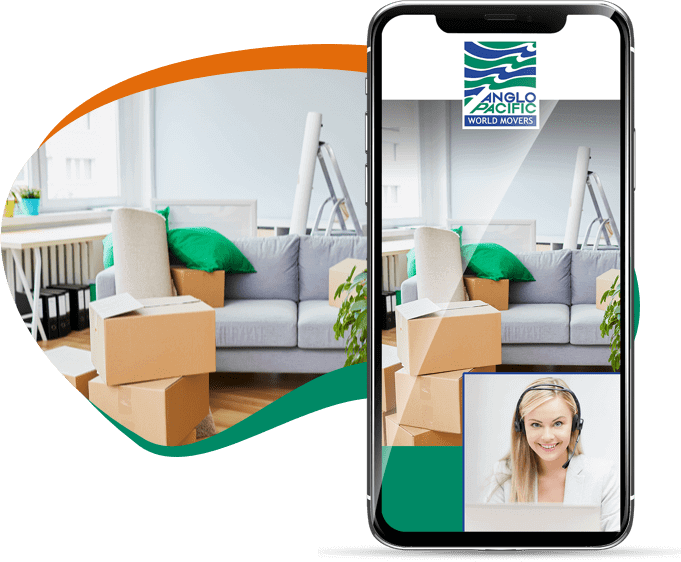 Getting the ball rolling for your international removals is as easy as A, B, C.
You can call us to arrange your video survey and one of our move coordinators can accurately assess the items that you want to send to any European or international destination.
Once we know what you are shipping and where to, we can then provide you with a precise moving quote. It's as simple as that!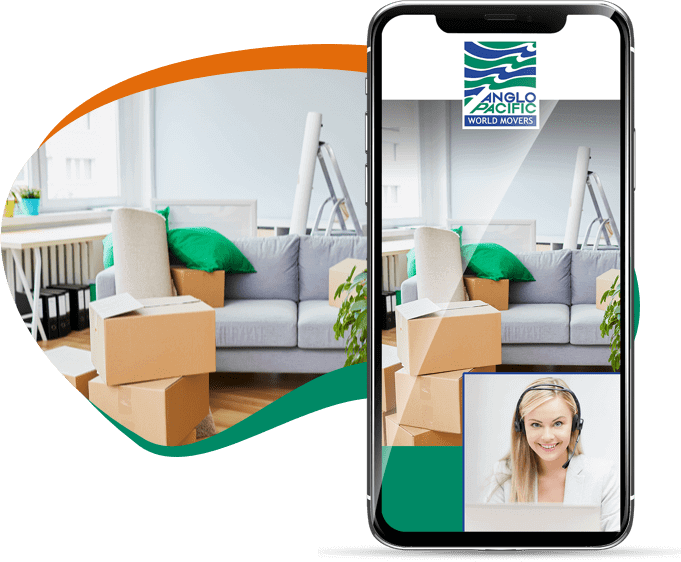 Book a remote video survey
Show us your items
Get your quote