Our simple excess baggage solution
Do you need to send excess baggage overseas? Whether you are moving permanently, heading on the travelling trip of a lifetime or sending treats to a loved one abroad, Anglo Pacific can organise and handle all of your extra luggage requests.
We started shipping excess baggage 40 years'; ago, during this time our luggage shipping solutions have expanded, flourished and we have now taken our facilities online for the convenience of our customers. You can book, supervise and even manage your extra baggage consignment at the click of a button!
We send over 20,000 consignments each year so our teams have become quite the experts. Combine this with their helpful nature, Anglo's low prices and it is easy to see why we have become one of the foremost excess baggage companies in the UK for sending extra luggage abroad.
We have a presence in Glasgow, Manchester and London, but it is our willingness to collect from any UK address that makes our excess baggage shipping so accessible.
Have you ever arrived an airline baggage check-in desk to realise your suitcase exceeds the weight allowance by 10kg? This is categorised as baggage excess.
When you book a flight, you are given a luggage allowance or you have the chance to purchase an allocation. Regardless if this is given or paid, the weight restriction on the said piece of baggage is usually 20 to 25kg.
Any luggage that exceeds the airline's weight, quantity or dimension restrictions is classed as extra baggage and it is not cheap to send this via a domestic airline. Unbeknown to many, if you want to take four extra suitcases and two bags abroad, you can do so using a dedicated excess baggage company, meaning paying extortionate airline excess baggage charges is NOT your only option!
We use freight forwarding when sending excess baggage to save money, time and unnecessary fuss. You won't have to queue in long luggage drop-off queues or waste time at collection carousels at the other end. More so, you won't have to drag more luggage than you can comfortably manage or worry about the bad handling of your extra suitcases. You can send virtually anything when you ship excess baggage overseas. From clothes and shoes, boxes of arts, craft and books, tea cartons of toiletries, home comforts and English foods, computers, musical instruments, sports equipment, weights, artwork, frames and pictures; your extra luggage possibilities are endless!
Get your online quotes for cheap excess baggage shipping
in a few simple steps.
Why Use a Specialist Excess Baggage Company?
Heading on a multi-stop trip around the world or permanently emigrating abroad are both circumstances when you might want to ship considerable amounts of baggage overseas; cue Anglo's extra luggage shipping services!
Firstly, using us to send excess baggage overseas is easy. Using our online facilities, you can book a video survey and receive a quote within a few steps. You can also monitor the location of your extra luggage using our online tracking system.
Pulling a surfboard, two cabin bags and three extra suitcases is a chore when you are just one person, and they will be nothing but an inconvenience on your journey. If you are on a multi-stop trip or if you just want to make travelling easy, you should employ Anglo Pacific to ship excess luggage from the UK.
Our services for sending baggage overseas will ease the strains from lifting heavy luggage and the tensions of time wasting at baggage drop-offs and collection carousels. However, the main reason people come to us for shipping baggage is for our economical prices.
We don't charge on a 'per-kilogram'; basis so our excess baggage shipping quotes can sometimes be hundreds of pounds cheaper than airline fees, leaving you with extra money better spent upon your arrival.
Extra Luggage Costs
The reason you have come to Anglo Pacific in the first place is no doubt to avoid the extortionate extra luggage charges in flight. Therefore, we strive to provide our customers with economical excess baggage costs every time.
Rather than unfair charges for every kilogram, we calculate extra luggage costs based on the dimensions or the number of extra suitcases and bags you want to send. Your items are packed into appropriately sized tea cartons or moving boxes and each box size variant has a fixed fee.
The transport method you choose for excess baggage shipping from the UK is also factored into your quote; we use one, or a combination of, road, air and sea freight to send your luggage abroad. The most beneficial transport method is dependent on your budget, time-frame and end location; sea freight is the cheapest way of shipping excess luggage. We send your extra bags in a shared shipping container and the baggage shipping costs are calculated from the cubic volume of your consignment. Sea freight is ideal for customers on a budget but you must be prepared to wait a few weeks for your extra bags to arrive, especially for deliveries in far afield countries such as Singapore, New Zealand or Australia.
If you need your extra luggage in a hurry, our air freight solution is fitting, but the speedy service has much higher excess baggage costs than sea freight.
All Inclusive Excess Baggage Shipping
To provide a straight-forward experience for our customers, we include all of the major and minor details into our excess baggage costs.
We provide industry standard packing materials, tea cartons and moving boxes free of charge, we then collect the packed boxes from your home and load them onto the agreed method of shipping. After shipping excess baggage to your country of choice, we deliver them directly to the door of your new home, hotel, hostel or office.
Furthermore, our specialist movers and packers complete the mundane tasks involved with sending extra luggage from the UK. This includes organising insurance, customs clearances and we assist with completing any required documentation. Our full door-to-door excess baggage shipping means you don't have to worry about being stung with extra fees down the line.
Popular Destinations for Overseas Luggage Shipping
Anglo Pacific has long been one of Europe's trailblazers for excess baggage shipping from the UK, our experience proves that no country is too far when sending extra luggage with us.
Our excess baggage services are suitable for people looking to send bags, boxes and suitcases to European and international destinations around the world, right from the Americas, across to Oceania.
Some of our most popular destinations for shipping excess luggage include:
Check out our country guides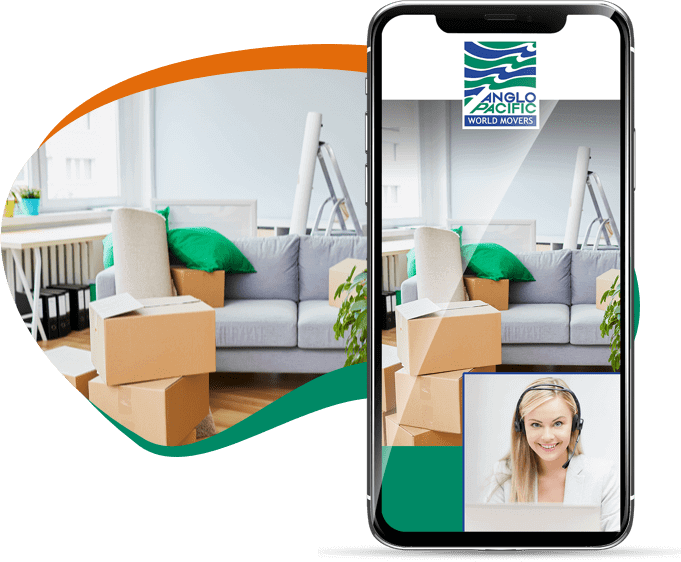 For your excess baggage shipping quote, book a remote video survey today and a team member will assess your bags to provide you with a no-obligation estimate, online.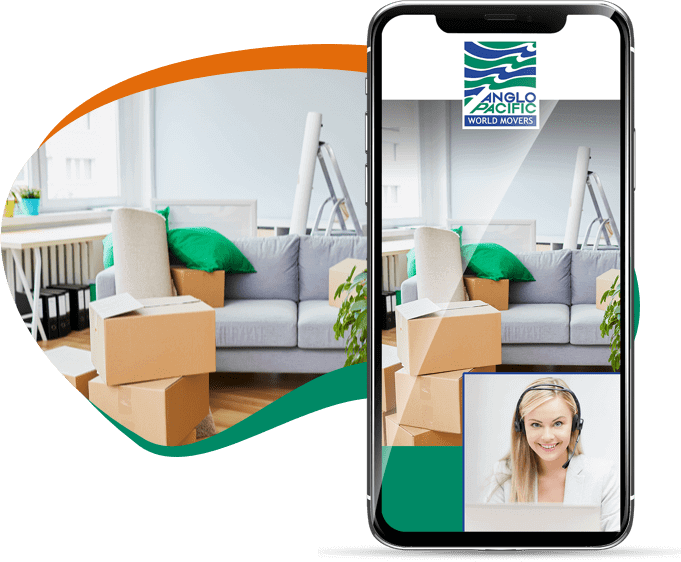 Book a remote video survey
Show us your items
Get your quote
Featured companies
and accreditation