International Student Shipping

Economical and Reliable Student Shipping Services
The start of student life can be an exhilarating yet trying time. Moving away from home for the first time and meeting new people is exciting, but this is sometimes clouded with burdens of the moving process – how will you move your belongings overseas?!
Although our teams at Anglo Pacific won't be there to guide you through your first semester, we can ease the pressure of relocating with our international student shipping solutions, allowing you to focus on finalising accommodation and making new friends.
We have been leading the way in student shipping overseas since 1978, during this time we have learned what is most important to students and tweaked our student freight services accordingly, focusing on; low cost, minimal fuss and full flexibility.
Our all-inclusive shipping for students includes the delivery of free shipping cartons and packing materials, shipping to your chosen country and delivery to the door of your new student halls or accommodation.
We have Anglo bases in London, Manchester and Glasgow, so a collection from mainland UK has never been easier. Combine this with the knowledge and experience of our staff and you can have confidence in receiving the best possible student luggage shipping service for the most cost-effective price; We Deliver, On Quality, On Time… online.
Student Shipping Services?
Airliner luggage allowance is usually limited to one weight restricted suitcase per passenger, but is this enough when you are studying overseas as an exchange student?
Any bags exceeding the airline allowance are classed as excess baggage and loading these onto the airliner comes with a hefty price tag. If you choose Anglo Pacific, you can send the same excess luggage, and then some, for a fraction of the airliner cost.
Anglo's student shipping services make it easy for you to take all your home comforts with you when relocating to study overseas. Do you only want to send an extra suitcase or box or two? Our student excess baggage is the perfect option for you.
Do you pack a little heavier? No problems. You can send baggage and personal belongings of any quantities. If you are shipping clothing or sports equipment, computers or musical instruments, appliances, furniture, tools or fragile goods, there is a student freight option that is perfect for your consignment.
Cost of Student Shipping
We offer budget-friendly student baggage shipping by sea freight, air freight or courier service, meaning all requirements are catered for. Unlike airliners, sending excess student baggage with Anglo means you pay a surprisingly low set fee for every piece of luggage, as opposed to a sky-high fee for every extra kilogram.
Air freight is an efficient transport method for students wanting a fast delivery, but for this reason, it is more costly. The cheapest shipping method is sending student excess baggage via sea freight; perfect for students watching their wallets. We keep our student baggage shipping costs low by setting a different fixed fee for the varying sizes of tea cartons or moving boxes that you can send overseas.
All of our transit modes can be discussed in greater detail with a move coordinator, so call us to find out which transport method is the best for your student luggage shipping needs.
Best of all, we guarantee arrival at your destination port with our special money back offer, or will reimburse your student shipping costs.
Our simple student shipping process:
Book a remote video survey
Receive the quote and book your service
We deliver free tea cartons to your house
We collect your student baggage
We ship your luggage to your end destination
Storage of your consignment if needed
We deliver your excess student luggage direct to student accommodation
Get a quote
Get a free online quote in a few easy steps
Why Choose Anglo Pacific for Student International Shipping
Worry-Free Services
Throughout your student shipping experience, Anglo steers the ship and handles the finer details to ensure safe delivery of your personal goods. From wrapping, packing and removal boxes, qualified staff, reliable freight and clear organisation, we reduce the chance of theft, damage and loss while you sit back, relax and get excited for your first steps into the student life.
Cheap Student Shipping
We know every penny is precious for students, so we provide a cost-effective shipping service without undermining our quality. Sending student excess baggage with Anglo Pacific means you avoid exorbitant airline charges and save money to enjoy while you are exploring your student city. Your free quote is all-inclusive because we don't believe in hitting you with hidden costs down the line.
Internationally Accredited Student Shipping Company
We are accredited by a number of worldwide organisations for our student shipping services from the UK. We are members of the British Association of Removers (BAR), we are FIDI Accredited International Mover and bound by the BAR Advance Payment Guarantee Scheme for the financial security of all students.
Send Baggage to European or International Destinations
Whether you are moving to study in the USA, South Africa, Malta or Cyprus; no country is too near, or too far, for our removals specialists at Anglo Pacific. Regardless of location, budget or time frame, our range of student shipping methods means you can receive your baggage on time, for a price to suit you.
Where Can I Send My Student Baggage?
Anglo Pacific's student shipping services operate on a worldwide basis. We frequently send student luggage to destinations across Europe, include Cyprus, Malta, France and Spain, and we can also help you move within the UK, if required. However, moving overseas to study as an exchange student furtherafield, we also ship student bags to international countries including Canada, USA, Australia and India, to name a few.
How Long Will It Take to Ship My Student Luggage?
The length of time it takes to ship your student baggage depends on the end destination of your luggage and the shipping method you choose. For example, if you send student baggage in a hurry and choose to do so via air freight, your bags will arrive in an international location within a matter of days. On the otherhand, if your student baggage is sent via sea freight to an international destination, you can expect your student luggage to arrive within an average time of 6 to 8 weeks.
Will My Student Shipping Be Delivered To Student Accommodation?
To make things as easy as possible for our student customers, your student bags can be delivered to the address of your choice, in the country of your choice. Whether you want your student baggage delivering to student halls, a sorotity house, a flat, hotel or hostel, we can satisfy your requirements. Alternatively, if you want to personally collect your consignment from the port, you are able to do so.
Can I Send Electrical Equipment In My Student Luggage?
We understand that students and electrical equipment go hand-in-hand. Students often require various electrical items including computers, laptops, printers, photography cameras etc as part of their unversity degrees. Therefore, we offer full, safe and secure shipping services for electrical equipment as part of our student baggage shipping.
Interested in anything else?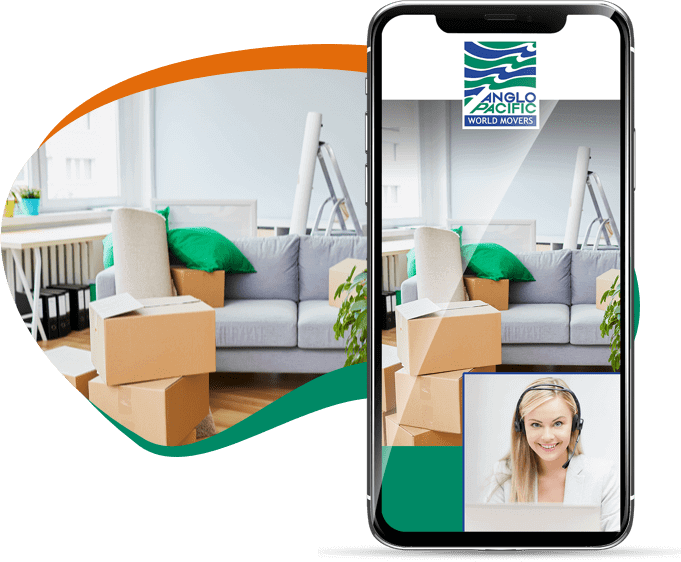 Getting the ball rolling for your international removals is as easy as A, B, C.
You can call us to arrange your video survey and one of our move coordinators can accurately assess the items that you want to send to any European or international destination.
Once we know what you are shipping and where to, we can then provide you with a precise moving quote. It's as simple as that!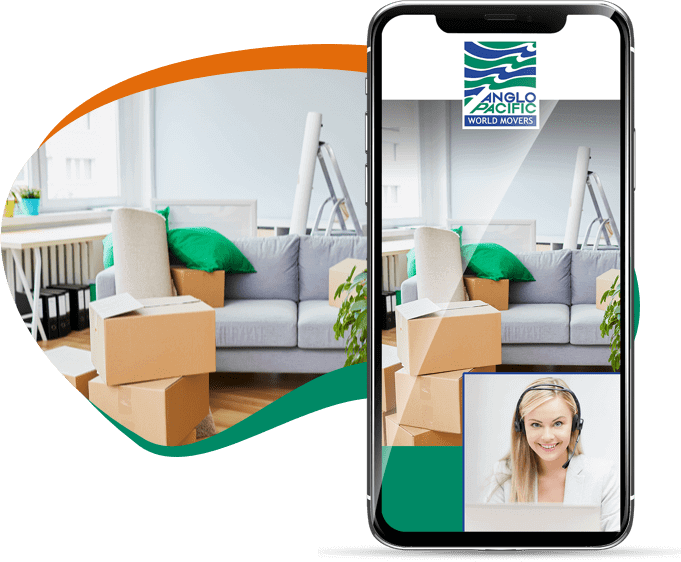 Book a remote video survey
Show us your items
Get your quote