Moving your customers overseas?
We deliver

Anglo Pacific is the UK's largest trade shipping company and handles around 20,000 shipments annually. Having been in the business for over 40 years, you can rely on Anglo Pacific to handle your customers' personal and household effects with care.
We'll arrange shipment and nominate reliable FIDI accredited agents at destination. We offer frequent sailings on all routes and provide all the information you need to quote competitively and with confidence to major destinations worldwide.
International Trade Shipping Services
We have an unrivalled reputation for friendly, professional and efficient services.
Offering competitive trade quotes, we deliver worldwide LCL, FCL and airfreight services to anywhere in the world. We run regular groupage services to Australia, New Zealand, USA, Canada, South Africa, S.E. Asia, Dubai and Cyprus. Benefit from our online sailing schedule updates and shipment tracking.
With depots in London, Manchester and Glasgow we offer groupage and full container solutions, wherever you are located. Call us on 0800 085 4105.
London Sailing schedule
Manchester Sailing schedule
Glasgow sailing schedule
Whatever your customer needs to ship, your choice of specialist mover is critical. Whatever you need to ship, wherever in the world, you can be sure we'll deliver your customers' belongings safely, securely and on time.
Contact us on 0800 085 4105 for a competitive trade move.
Our quotation is free of charge and without obligation, and is valid for 28 days in accordance with our Terms & Conditions.
We've put together a few documents for you:
Packing methods
Accreditations
Our team of specialists at Anglo Pacific are here to help. Call us on 0800 085 4105 or email [email protected]
See below a list of frequently asked questions.
What are your Terms & Conditions?
How do you calculate shipping costs?
Shipping costs are calculated on the overall volume of goods for shipment, expressed in cubic feet.
What does the shipping quote include?

Receiving at our depot in London, Manchester or Glasgow

Consolidation and delivery to UK port of departure

Export customs formalities

International shipment to arrival destination port, including port/terminal handling charges

Destination customs and quarantine clearance (but excluding any incidental fees)

Delivery to normal mainland residence, assuming good access and not above first floor, or to store

Complete unpacking, positioning of furniture and removal of discarded materials on delivery day
NB A minimum charge will apply to any consignment exceeding 30 kg/6 cu ft per item.
What does the shipping quote exclude?
Destination customs and quarantine clearance, duties, taxes or any sums due to government departments Prevailing Value Added Tax in the country of origin
When do you require payment?
Our terms are 30 days net for account customers, or payment in full prior to arrival at destination port, whichever is sooner. Please note that where the verified packed volume or chargeable weight is greater than the estimated volume/weight in our quotation we reserve the right to adjust our final invoice.
All business is undertaken in accordance with BAR Terms & Conditions. Your attention is particularly drawn to Clauses 8, 9, 10, 11 which set out our liability to you for loss of or damage to goods and property and the time limit for claims, and to clause 6 which sets out our policy regarding cancellations.
Where are you located and what are your receiving hours?
We receive trade freight at our London, Manchester and Glasgow depots Monday to Friday between 0830-1800hrs and Saturday morning by prior arrangement. We would appreciate 24 hours notice of delivery wherever possible, failing which unloading will be subject to a queuing system and may be delayed.
Our depots are located in London, Manchester and Glasgow. Please see location info here.
Can you backload our transport?
As a major importer of personal and household effects for onward delivery throughout the UK, Ireland and mainland Europe we will endeavour to back-load your transport wherever possible, allowing you to coordinate your transport movements more cost-effectively. Please liaise with our import department for the availability of back-loads
Email: [email protected] or Tel: 0800 389 5743.
How do I know what size shipping container is right for my customer?
Our sales consultants are logistics experts and will always recommend the most appropriate and cost-effective container for your removal.
If you want to make the decision yourself, however, please see the guidelines below.Exclusive containers
Container Type

Dimensions in cms

Internal dimensions

L W H

Load Capacity

Cu Feet

Tare weight

Kilos

20ft General Purpose

589x235x238

1050

2200

40ft General Purpose

1205x234x234

2100

3700

40ft High Cube

1205x234x268

2400

3000

45ft Super Cube

1358x234x269

2700

3900
Groupage options
Our groupage service is recommended for smaller consignments where your shipping volume is insufficient to fill a container to capacity. With this option you only pay for the container space occupied by your belongings. You may also wish to consider groupage shipping for extra items you add that can't fit into your own exclusive container.
With groupage consignments, your belongings are export packed at your home and removed to our warehouse for loading within a steel water-resistant container and shipment with other consignments bound for the same destination, as soon as volumes permit.
Do you ship motor vehicles?
Yes. We are specialist shippers of cars, motor homes, motor bikes, boats and caravans worldwide. Upon delivery to our depot we will complete a pre-shipment Condition Survey, isolate the battery, and strategically place silica gel sachets in the passenger and luggage compartments to absorb moisture in the atmosphere.
Using specialist equipment the vehicle will be protected within the container from the household goods. Alternatively we can provide an exclusive container for the vehicle or can arrange shipment by groupage container service (you pay only for the container space that the vehicle occupies). We can also arrange shipment by roll on/roll off vessel to certain ports. For further information please refer to our car shipping FAQ's.
Do you offer storage?
Yes. Ask one of our experts to give you a storage quote along with your shipping quote. Call us on 0800 085 4105 or email [email protected]
What documentation do you require for trade shipping?
You will need to provide us with a copy of the photo ID page of your customer's passport and entry visa (if applicable), and a completed Customs Inventory for any owner packed goods prior to shipment.
Some countries require a completed customs or quarantine declaration prior to arrival, which we will forward with our Packing Inventory and a copy of your customer's passport to our destination partners. We will let you know the full list of documents you need to complete.
Please note it is your customer's responsibility to ensure they have authority to import their belongings at destination. Please note we are unable to ship your goods without your completed documentation.
Can we track shipment on your website?
Yes you can! Our online shipment tracking enables you to monitor the location and status of your consignment in transit when you enter the invoice reference and your consignee's surname.
What are your quality standards?
As a FIDI Accredited International Mover (FAIM) we work to recognised high standards, ensuring that your goods will be handled carefully and professionally from start to finish. We also operate in accordance with the British Association of Removers Code of Practice.
FIDI is the international furniture movers association, with over 600 specialist international movers worldwide, giving us access to partners around the world, with each member conforming to strict financial, operational and administrative standards.
In addition, we employ a Quality Manager who will undertake random site visits to ensure that our working practices, packing standards and equipment are compliant at all times.
Get a quote
Get a free online quote in a few easy steps
Interested in anything else?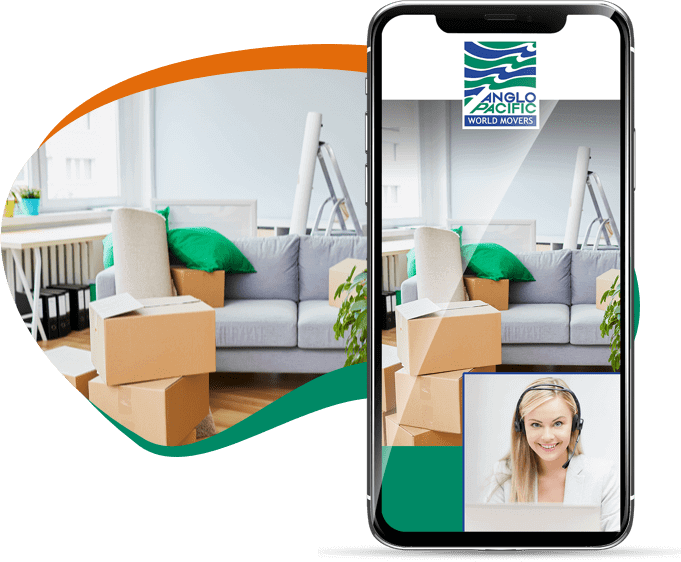 Getting the ball rolling for your international removals is as easy as A, B, C.
You can call us to arrange your video survey and one of our move coordinators can accurately assess the items that you want to send to any European or international destination.
Once we know what you are shipping and where to, we can then provide you with a precise moving quote. It's as simple as that!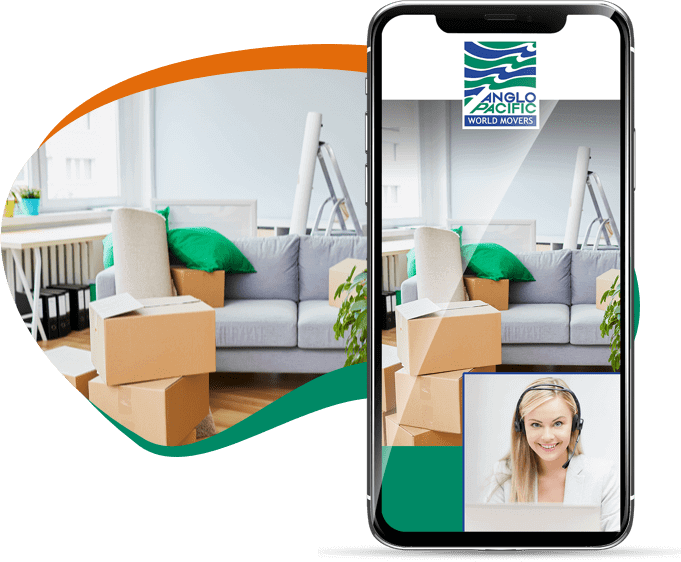 Book a remote video survey
Show us your items
Get your quote
Featured companies
and accreditation