Anglo Pacific's Guide to Malaysia

Anglo Pacific's Guide to Malaysia
Some believe that Malaysia is the "True Asia" because it encompasses the ideals and culture of many Asian peoples, not just the Malaysians. When considering the Asian countries, however, some may overlook Malaysia, as it's not one of the big stars. This "hidden" gem is rich with beauty, though, so it's a crime that it has gone unnoticed. But, perhaps this is a good thing. This could mean that when living in Malaysia, you won't have to deal with as many tourists as Thailand or India or China etc.
Rife with culture, delicious cuisine and stunning sights to take in, this Southeast Asian country is a must-visit, but what would life be like for people who decide to move to Malaysia? Well, we've got all the important information for you here, so that you have a guide to Malaysia before taking the plunge.
Knowing Malaysia
Language
The official language spoken in Malaysia is Malay, along with English in some cases. Due to the country's diversity, and its location, there are many other languages that are spoken around the country. The Malay language is spoken in many other parts of the neighbouring countries, such as: South Thailand, parts of the Coast of Borneo, Singapore, the Philippines, and more.
Geography
Located in Southeast Asia, Malaysia is actually sitting partly on a peninsula of the Asian mainland and partly on the northern third of the island of Borneo. The capital city is Kuala Lumpar, which is home to the Petronas Twin Towers, markets and mega malls alike. The Kuala Lumpar city is more developed than the rest of Malaysia and is separated from the others by the Titiwangsa mountain range. Malaysia shares its land borders with Indonesia, Thailand and the small Brunei. Oceanic borders include the Philippines, Vietnam and Singapore.
Climate
Due to it being located by the equator, the climate is considered equatorial – hot and humid year-round. The average temperature is about 27 o C and the rainfall is very low. This means that Malaysia makes for a great holiday destination, as a chance to escape the grey-skies of England, but what about living in Malaysia? If you are moving from the UK to Malaysia, then this change in weather will be a big shock to your system. It will take some getting used to and if you are not much of a traveller to begin with, and haven't visited many hot and humid countries, then you will definitely struggle.
Education
In Malaysia, the education was only compulsory for Primary school students until 2015 when secondary school was also made compulsory. Thankfully, education is government-funded for 6 years at primary school and 5 years at secondary school. Any further studies will need to be paid for, though. Children are able to attend pre-school and kindergarten from the ages 4 to 6 but this isn't mandatory. The school year begins in January.
Primary school is for ages 7-12 for 6 years. These multilingual schools are inclusive and a child can choose the community language for themselves. At the end of their education, they will take an examination (Primary School Achievement Test) to determine whether they can do further study. English (as a language) is a compulsory subject in primary schools. Children will also learn Mathematics, Science, Malay comprehension, Malay writing, English comprehension, and English Writing. If a child studies at a Chinese or Tamil school, then they will also learn Chinese or Tamil comprehension and writing.
In secondary school, students study normally for 3 years then they are able to take a specified route for the following 2 years, either in the arts or the sciences. Students will generally continue the aforementioned subjects, and can opt to now study foreign languages like Japanese and Arabic. Following an examination, students can choose to further their study – but they will have to pay from then on.
Culture
The culture within Malaysia is quite diverse, but it still has a great ethos of its own. The main religion in Malaysia is Islam, followed by Buddhism, Christianity, Hinduism and some others. It is seen as a multicultural society because although the Malays are the primary nationality, there is also the Chinese and Indians who make up a large amount of Malaysia's population. In Malaysia, these differing groups are thought to generally keep to their own ethnic group, socialising, marrying and going to school with only those of the same ethnicity. However, even with this somewhat segregation, these cultures do tend to have some things in common, like family values, protecting one's reputation (saving face), unity and courtesy.
Food
If you have a keen appetite, then you may have already tried Malaysian food in the UK. However, when a food is made in its country of origin, it's 10 times better! Like many Asian countries, Malaysian food has a focus on rice, noodles and many spices. Below, we have listed a few dishes to get your mouth watering. Penang is the street food hot-spot in Malaysia, so that's the place to be to try the Malaysian cuisine that will soon become your go-to food.
Nasi Dagang: features rice steamed in coconut milk, fish curry, hard-boiled eggs and more.
Hokkien Mee: Chinese style yellow noodles in dark soy, with pork, squid, fish-cake and cabbage with cubes of pork lard on top.
Sentul Satay: meat on a stick over a BBQ.
Nasi Kandar: northern Malaysian food from Penang. Features steamed rice and is served with curries and side dishes like fried chicken, curried mutton, beef, fish roe, prawns, or squids (etc.)
Charsiew: BBQ pork cooked with a long fork over an open fire; with many spices, soy sauce, honey, tofu and hoisin sauce as a seasoning/flavouring.
Fresh River Prawns: what it says on the tin!
And dishes like: Rendang; Nasi Lemak; Mie Goreng; Ayam Masak Merah, Gulai, Umai, Lontong, Umai and Ikan Bakar.
Etiquette
Generally, in Malaysia, people are very private and work to protect their reputation (save face). This means one should not act disrespectfully, mistreat others, disagree or argue in public and generally remain calm and considerate with others in order to maintain a healthy relationship. Due to the country being mainly Muslim, one should be mindful of the respect that needs to be shown towards their beliefs and traditions. One should dress modestly when in Malaysia due to the culture of Islam, too.
In terms of names, the Malay people don't tend to have surnames at all. In place of surnames, they will add their father's name to their own. The word "bin", meaning "son of", is used in the middle to couple their name and their father's. e.g. Tom bin Greg – Tom son of Greg.
Malay people are used to Westerners, so you can shake hands with them or greet them as we would here. However, just in case, it may be worth knowing that women may not always shake hands with men. Instead, a man may bow slightly and shake her hand with his hand over his heart. Hugs and kisses outside of family is not considered the norm. It may also be worth noting that it is customary for women to be introduced to men; older people to younger people; and higher-ranking people to lower ranking people.
All of the aforementioned does defer region to region and between the ethnicities within Malaysia, as Indian or Chinese people may not act the same as the Malay people.
Leisure
The Malay people have been known to love sport, especially badminton. The best badminton player in the world is Malaysian – Lee Chong Wei. They are food-people, who will always offer food to others. Many celebrations in Malaysia features a horde of food.
Moving to Malaysia
Shipping Your Stuff
Now that you're so intrigued by Malaysia, you need to consider how you are going to bring your stuff with you. Not many people leave with no possessions when moving abroad, so you need to analyse what needs to stay and what needs to go with you. At Anglo Pacific, we have a great international shipping company and we can ship to Malaysia for you with no fuss.
Firstly, you will need to get an idea of what you would like to ship. This will determine which size shipping container you'll need (20ft or 40ft). If you are only shipping a small number of items, then you can even opt for shared container shipping – where you only pay for the space you use. However, you're more than likely going to want a sole-use container to fill as needed.
Then, you can choose your shipping methods. If you have a lot of time until your move (which we suggest you do, because you should inquire ahead of time) then you can opt for sea freight shipping to Malaysia. This will transport your goods via the sea which will take a longer amount of time, but will be cost-effective. However, if you are pressed for time and want your goods shipped quickly, you can opt for air freight shipping – but this will cost extra.
Customs and Documentation
When transporting goods to Malaysia, you will need certain documentation in order to avoid having your things taken away or refused. Don't worry, though, we have you covered. Whether its passports, visas, a driving license, or proof of address, we know what each country needs and ensure we have everything from you ahead of time. Then, on the other side, we will handle the rest for you. Your dedicated move coordinator will help you every step of the way to make sure you're happy, comfortable and organised.
Living in Malaysia
Careers
As an expatriate in Malaysia, you will need to earn a living in order to support yourself. There are many jobs that are in-demand in Malaysia, so a budding expatriate with the right skillset might come into some luck. Here are some jobs that are in need of some fresh faces.
Engineering, like mechanical engineers, quality assurance engineers, telecommunications engineers and more. Accounting, like auditors, tax consultants and GST specialists. Graphic Design, like web designers, 3D artists and graphic designers. Information and Communication Technology, with jobs like network analysts, test engineers, software developers and systems analysts. Communications, with jobs like scriptwriters, customer service managers and communications managers. Architecture; Actuarial Science, and more.
So, if you are experienced or educated in any of these fields, you'll do just fine in Malaysia. We suggest you do your research for your desired job, and at least research the job availability before going, rather than struggling once you get there.
Cost of Living
In Malaysia, they use the Malaysian Ringgit as their currency. The conversion is about £0.18=1RM (at the time). But what will everyday groceries cost you? What about renting in Malaysia? Transport? Public transport in Malaysia is described as a nightmare by some, but how much will it cost you? These things will need to be considered before you go, in order togive you an idea of how much you need to make and how much you're likely to spend a week or month.
A rough guide to the cost of everyday items:
Potato = 3.94RM (£0.72)
Bottle of Water = 2.37RM (£0.43)
Milk = 6.89RM (£1.25)
White Bread = 3.21RM (£0.58)
Rice = 4.13RM (£0.75)
Eggs = 5.27RM (£0.96)
Tomato = 4.72RM (£0.86)
Apples = 9.83RM (£1.79)
Chicken Breasts = 12.20 (£2.22)
One-way ticket for local transport = 2.50RM (£0.46)
Gasoline (one litre) = 2.21RM (£0.40)
Basic Bills (electricity, heating, water, garbage) per month = 188RM (£34.22)
Cinema Ticket = 15RM (£2.73)
One-bedroom apartment in the city = 1,431.76RM (£260.63) per month
Three-bedroom apartment in the city = 2,628RM (£478.39) per month
So, compared to our cost of living in the UK, it seems like Malaysia is rather cheap. This should be a comfort to you, but bear in mind that it can vary region to region and the above is only a rough guide.
Holidays and Traditions
When you move to Malaysia, you will have to partake in new traditions and celebrations, plus you will probably have new days off work for public holidays. Here is a list of general holidays in Malaysia (bear in mind that the dates may move as the years go by).
1 st January – New Year's Day
14 th January – Birthday of Sultan of Negeri Sembilan
17 th January – Birthday of Sultan of Kedah
31 st January – Thaipusam (a Tamil festival on the full moon of the Tamil month of Thai)
1 st February – Federal Territory Day
16 th February – Chinese New Year
17 th February – Chinese New Year Holiday
4 th March – Anniversary of Installation of the Sultan Terengganu
23 rd March – Birthday of the Sultan of Johor
30 th March – Good Friday
13 th April – Isra and Miraj
15 th April – Declaration of Malacca as a Historical City
26 th April – Birthday of the Sultan of Terengganu
1 st May – Labour Day
7 th May – The Sultan of Pahang Hoi
13 th May – Mother's Day
17 th May – Beginning of Ramadan
17 th May – Birthday of Raja of Perils
29 th May – Wesak Day
30 th May & 31 st May & 1 st June – Harvest Festival
1 st June – Nuzul Quran
2 nd June – Harvest Festival
15 th June – Hari Raya Aidilfitri
16 th June – Hari Raya Aidilfitri Holiday
17 th June – Father's Day
7 th July – Georgetown Heritage Day
14 th July – State Public Holiday
22 nd July – Sarawak Day
22 nd August – Hari Raya Haji
23 rd August – Hari Raya Haji Holiday
31 st August – National Day
8 th September – Birthday of SPB Yang di Pertuan Agong
9 th September – Birthday of the Governor of Sarawak
11 th September – Awal Muharram
16 th September – Malaysia Day
6 th October – Birthday of the Governor of Sabah
13 th October – Malacca Governor's Birthday
15 th October – The Sultan of Johor Hol
24 th October – Birthday of the Sultan of Pahang
6 th November – Deepavali
11 th November & 12 th November – Birthday of the Sultan of Kelantan
20 th November – Maulidur Rasul
27 th November – Birthday of the Sultan of Perak
11 th December – Birthday of the Sultan of Selangor
25 th December – Christmas Day
Top Sights & Must-Do
Whether you're a local or a tourist, these sights are a must-see for all those in Malaysia…
Batu Caves
Petronas Towers (located in Kuala Lumpar, the tallest Twin Towers)
Mount Kinabalu (located in Sabah)
Beaches & Ocean
Wildlife and National Parks (many around the country, namely George Town or Kinabalu)
Kuala Lumpar (great for malls, markets, Twin Towers, sights and parks)
Rainforests (many rainforest resorts)
Snorkelling
Chinatown (in Kuala Lumpur)
George Town (in Penang)
Kuala Lumpar's Central Market
Langkawi (in Kedah, and is an archipelago)
Cameron Highlands (in Pahang)
Perhentian Islands (in Terengganu)
Taman Negara (on the Malay peninsula)
Get a free online quote in a few easy steps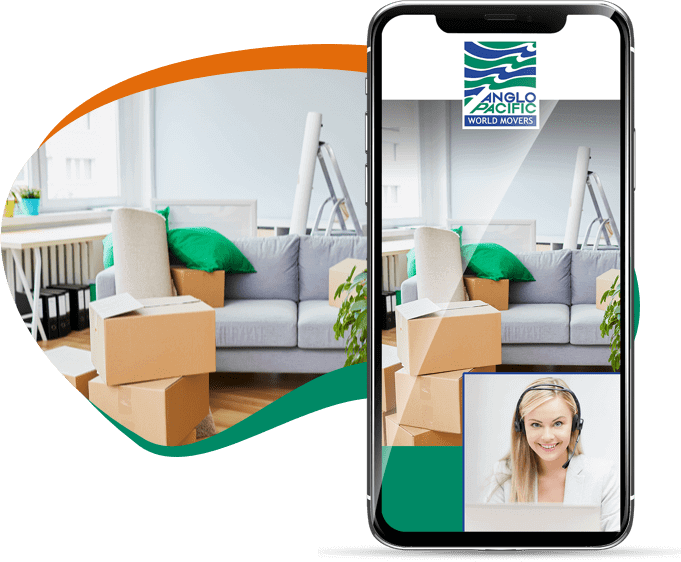 Getting the ball rolling for your international removals is as easy as A, B, C.
You can call us to arrange your video survey and one of our move coordinators can accurately assess the items that you want to send to any European or international destination.
Once we know what you are shipping and where to, we can then provide you with a precise moving quote. It's as simple as that!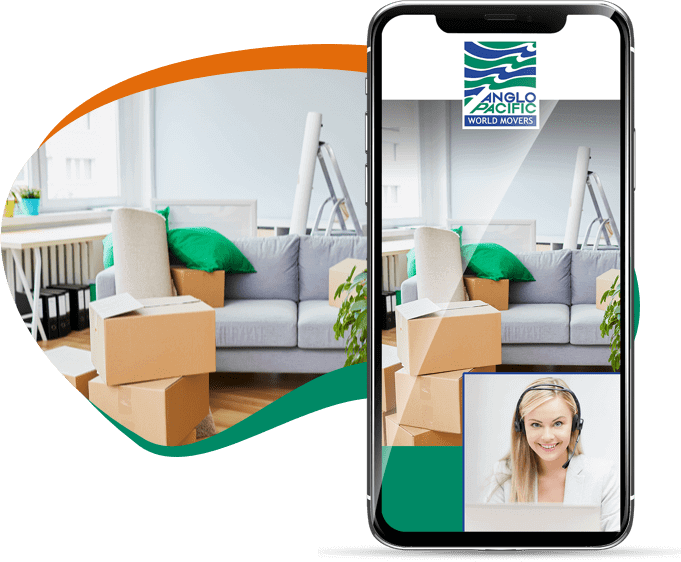 Book a remote video survey
Show us your items
Get your quote