Anglo Pacific's Guide to Singapore

Anglo Pacific's Guide to Singapore
This southeast country that's bursting with diversity is fast becoming a people's favourite. Singapore may not be the first Asian country that people consider, but after reading this guide, there will be no doubt in your mind as to whether Singapore is worth your time.
Expats will be welcomed into this friendly, assorted country, meaning you can build a great life there. This, plus its architectural wonders, skyscrapers, culture and award-winning gardens, makes Singapore the country to live in. Singapore is a forward-thinking, futuristic country that is making a name for itself as the "City in a Garden", so let's see what it is made of.
Knowing Singapore
Language
As Singapore is a southeast Asian country, it is filled with a mixture of people from its neighbouring Asian countries. The main languages spoken in Singapore are English, Malay, Tamil and standard Mandarin. The majority of Singapore's people are Chinese, followed by Indian, or Malay people, making it a very multi-racial, multi-cultural country.
Geography
Singapore is located at the southern tip of the Malay peninsula. There are 28 districts in Singapore, each with their own special something. Most of the districts are located in its centre. It has one of the busiest and biggest ports in the world, due to its connections to the Indian Ocean and South China Sea. Mount Faber is a mountain in Singapore, and there is the popular Timah Hill, with other peaks being the Panjang and Mandai hills – together forming a rocky terrain in the middle of the island.
The country is made up of the island of Singapore and around 63 islets within its waters. Once a British colony, Singapore is now a part of the commonwealth and later became an independent state in 1965.
Climate
Due to its location, Singapore is a temperate country. It is in the equatorial monsoon, meaning it gets high temperatures and quite a lot of precipitation year-round. Rainfall is worst during the northeast monsoon, between November and March. It will rain in some part of Singapore every day of the year!
Education
You'll be delighted to know that the education in Singapore is thought to be one of the best in the world. Singapore offers preschool education to young children before they start primary school. Here they will learn basic writing skills and language skills (they often learn two languages, English and either Chinese, Malay or Tamil). They will also develop social skills, do physical activity and work on their creativity. The school year, as with all schools in Singapore, runs from January to November. The enrolment process should be started early for the child to start the year after.
In Primary school, students are 7-13 years old. They will complete 4 years of a foundation education, followed by 2 years of an orientation stage. Unlike the UK, primary schools in Singapore do vary and have different focuses – sports, arts, social clubs, etc. Generally speaking, though, they aim to improve a child's English language skills, basic math skills and their knowledge of their mother tongue.
Their secondary education consists of students taking either the express track (a 4-year program) or the normal track (which can be 5 years). The express track will lead to Cambridge GCE O Levels. The normal route will lead to the same place but the students will do N Levels instead, with a focus on academic or technical curriculums. In order to get into university, they will need to pass their A Levels after studying for 2 years more at a pre-university.
In general, Singapore is the top performing country for maths and science. However, the grades-focused learning is thought to have taken the fun out of education for the children, meaning levels of stress can be high, especially in secondary school students.
Culture
Religion
There are various religions in Singapore, including Buddhism, Christianity, no-religion, Hinduism and Islam (the main ones). Due to its diversity, the country is home to a number of ethnicities and therefore religions, too. These religions each have temples of faith around the country.
Food
The food in Singapore is as varied as the citizens. Chinese, Indian, Indonesia, Malay and the Western foods are all rife here. Expats and tourists alike are surprised by the variety of cuisine, but if you do move to Singapore, you'll be delighted to know you have a wide choice of foods to choose from. You can visit cafes, coffeeshops, fast-food, Hawker Centres (usually feature many stalls in a single complex) and food courts, and restaurants.
Some key dishes to try are:
Satay
Hainanese Chicken Rice
Laksa
Char Kway Teow
Nasi Lemak
Chilli Crab
Rota Prata
Hokkien Mee
Bak Kut The
Wonton Noodles
Social
There are a few key things to know about Singapore's culture that varies greatly from our own. Firstly, they call elderly people "auntie" or "uncle" and don't use their names at all. This is sign of respect that should be honoured by expatriates, too. Similarly, you should be respectful by taking off your shoes before entering someone's home. Singaporeans give offerings to their ancestors and these can often be found in the streets. It is disrespectful to touch, move or destroy these offerings.
Singaporeans use chopsticks, and using the right etiquette is important. Don't stick them into food, don't leave them standing upright and don't sperate them, otherwise it is considered very disrespectful and upright chopsticks are only for funerals. Also at restaurants or food courts, be mindful for tissue packets on tables. These are used to reserve the table and you shouldn't move them or ignore them. And remember not to tip! It isn't necessary and isn't a custom there.
Singapore is a "fine" place, and this extends further than the cleanliness of the streets. It is illegal in Singapore to chew gum, litter, spit, be drunk in public, smoke indoors, jay walk, take drugs, drink and drive, or dance on counters.
The Singapore people are fans of queuing, retaining order. Do not cut the queue and if you see one, it may just be for something great! And get used to acronyms, for they use them a lot and often in Singapore! If you don't understand them, simply ask and someone will explain – but it could be a good idea to learn them for yourself.
Moving to Singapore
Shipping Your Stuff
When you decide to move to Singapore, which we're better you will, you will need to decide what you are bringing with you. When shipping to Singapore, you will need to be mindful of the timeframe and costs. It is best to book far in advance, because if you use sea freight shipping to get your stuff to Singapore, then you will be waiting a long time to get it there. The alternative is air freight shipping but this is more expensive.
You can use shared container shipping, where you only pay for the space you use, or you can opt for a sole—use container (20ft or 40ft) to fill as needed.
Documentation
As shipping experts, we are prepared to sort out the entire shipping process for you. You will be given a move coordinator to help make the journey simpler for you. We will advise you on the documentation needed and sort everything for you on the other end of the delivery. We know what rules and regulations to abide by, so worry not.
Living in Singapore
Careers
Finding a job in Singapore is not as easy for expatriates as you may wish. Some job boards will say that the listings are for Singaporeans only or permanent residents. Of course, if you become an expatriate and get the right documentation, you can be a permanent resident and therefore there will be more jobs that you can apply for. Jobs in the service and manufacturing sectors are the most in-demand.
Some of the most in-demand jobs in Singapore are:
Office Assistants
Supervisors
Labourers
Drivers
Sales reps
Engineers
IT Staff
Skilled Trades
Accounting and Finance
Teachers
Job sites like Indeed can also be used in Singapore to help you find a job that's right for you, rather than being jobless once you're already there.
Cost of Living
Moving to Singapore will mean having to get used to a different cost of simple, everyday things like milk. Some say that the cost of living is high in Singapore compared to the UK, but this may depend on the region you choose in Singapore. The public transport system is thought to be state of the art and futuristic, allowing you to get wherever you want to go in no time, but how much would it cost? Here we have compiled a very rough guide to the cost of everyday things for you to consider and help you to get an idea of what to expect when you move to Singapore.
Apples S$4.38 = £2.43
Milk S$3.02 = £1.67
Bread S$2.45 = £1.36
Eggs S$2.97 = £1.64
Rice S$2.68 = £1.48
Potato S$2.50 = £1.38
Water Bottle S$1.22 = £0.68
Coke/Pepsi S$1.68 = £0/93
One-Way Ticket Local Transport S$1.60 = £0.89
Gas S$2.09 per litre = £1.16
Utility Bills S$153.74 = £85.12
1-Bedroom Apartment in the City Centre S$3,022 per month = £1,673.25
3-Bedroom Apartment in the City Centre S$5,250.88 = £2,907.36
As you can see, the prices for things in Singapore compared to the conversion from Singapore Dollars to Great British Pounds is a bit varied. These will differ region to region and again, it is only a rough guide. However, do be advised that you could be expected to pay out more in Singapore than you do in the UK.
Holidays & Traditions
There are a variety of religious beliefs in Singapore, therefore there aren't a lot of set holidays for all, as certain citizens will recognise different holidays and traditions.
1 st January (plus 2 nd January is a New Year Holiday) – New Year's Day
28 th January – Chinese New Year
29 th January – Chinese New Year Holiday
30 th January – Chinese New Year Holiday
1 st May – Labour Day
10 th May – Vesak Day (Hindu and Buddhist holiday)
25 th June – Hari Raya Puasa
26 th June – Hari Raya Puasa Holiday
9 th August – National Day (celebration of Singapore's independence from Malaysia in 1965)
1 st September – Hari Raya Haji
18 th October – Deepavali (Hindu festival of lights in autumn)
Hungry Ghost Festival (ghost month) – offerings of food, money and entertainment to ancestors.
Mid-Autumn Festival – celebrated by Chinese and Vietnamese people in September-October.
Lantern Festival – what it says on the tin.
Qingming Festival – Tomb-sweeping day, in Spring, tending to their ancestor's graves.
Depending on your faith, or your choices, there are plenty of festivities and celebrations to be had in Singapore.
Top Sights
From endless shopping, to temples and architecture to die for, Singapore is rife with things to do and see…
Gardens by the Bay
Universal Studios Singapore
Sentosa Island
Merilion Park
Singapore Botanic Gardens (UNESCO world Heritage)
Night Safari
Marina Bay
Chinatown
National Gallery Singapore
Shopping on Orchard Road
Clarke Quay
Buddha Tooth Relic Temple and Museum
Helix Bridge
East Coast Park
Thian Hock Keng Temple
Kusu Island
ArtScience Museum at Marina Bay Sands
Mount Faber
Sultan Mosque
Sri Srinivasa Perumal Temple
MacRitchie Nature Trail
Get a free online quote in a few easy steps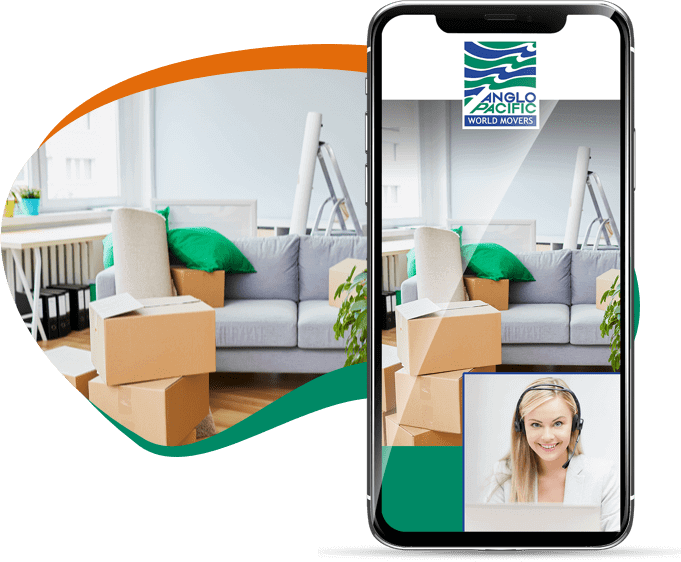 Getting the ball rolling for your international removals is as easy as A, B, C.
You can call us to arrange your video survey and one of our move coordinators can accurately assess the items that you want to send to any European or international destination.
Once we know what you are shipping and where to, we can then provide you with a precise moving quote. It's as simple as that!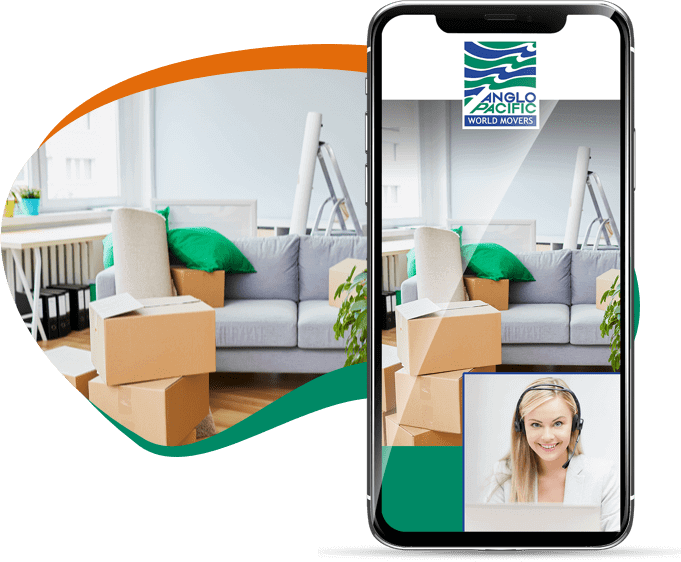 Book a remote video survey
Show us your items
Get your quote