Anglo Pacific's Guide to South Africa

Anglo Pacific's Guide to South Africa
If you are thinking of moving to South Africa, then we have everything you need to know right here. Migrating to South Africa doesn't need to be a headache, and here at Anglo Pacific World Movers, we like to help our customers with the entire moving process. From shipping furniture to South Africa, to understanding how to live out there, this guide alongside Anglo Pacific's friendly staff will help make your move to South Africa stress-free.
When you consider the amazing continent of Africa, you often think of South Africa first. This huge, beautiful country is fast becoming one of the top destinations for tourists. From culture and food to beaches and extreme sports – South Africa really does seem to be the perfect spot.
If you're thinking about moving out there, or taking a long trip to get cultured, then here's your ultimate guide to everything that makes South Africa so special.
Knowing South Africa
Languages:
The mix of people in South Africa may be more diverse than you first realise. Because of this, there are a variety of languages that are commonly spoken throughout the country. It will delight you to know that throughout most of South Africa, English is well-received and understood. It is the country's lingua franca, meaning it is the chosen mutual language between people who would otherwise speak differing languages.
Here is a list of the common languages and the percentage of the country thought to speak each one:
Afrikaans 13.5%
isiNdebele 2.1%
isiXhosa 16%
isiZulu 22.7%
Sepedi 9.1%
Sesotho 7.6%
Setswana 8%
Sign Language 0.5%
SiSwati 2.5%
Tshivenda 2.4%
Xitsonga 4.5%
*These are rough figures, sourced from Census 2011, StatsSA*
South Africa is filled with impressive people who are often multilingual. If you do end up moving to South Africa, then worry not, English will be understood and you'll soon be speaking like the locals in no time.
Education:
Their education systems are governed by two national departments, the Department of Basic Education (responsible for primary and secondary education) and the Department of Higher Education.
It is divided into 3 levels – General Education and Training (GET), Further Education and Training (FET), and Higher Education and Training (HET). The GET is divided into phases. The Foundation Phase is grade 0-3; the Intermediate Phase is grades 4-6; and the Senior Phase is grades 7-9. The FET is for grades 10-12. However, most ordinary schools do not use these bands and phases. Instead they are either primary schools (grades 0-7) or secondary/high school (grades 8-12).
Sadly, the education systems in South Africa are thought to be one of the worst in the world. According to the economist, students in South Africa are scoring extremely low on maths tests. 27% of pupils can't even read after six years of education (starting from the age of 7) and it is thought that of 200 black students, only one can expect to do well enough to study engineering, as an example.
The poor education systems are believed to have been effected by the apartheid, like a lot of South Africa's functions. In 1953, the Bantu Education Act was imposed, where the law stated that white people should receive a better education than black people. Nelson Mandela has since revoked this law and instead said that wealth would split education instead of race.
Geography:
South Africa is, as the name dictates, located at the south of the African continent. This large country is bordered by Zimbabwe, Swaziland, Botswana, Namibia, Lesotho and ozambique. Its capitals are Cape Town, Pretoria and Bloemfontein.
It has the strongest economy amongst the African countries but it does have a large split. Parts of South Africa are poverty-stricken whilst other parts are thriving as if they were just like us in the UK. It is mostly a Christian country but it has some people who follow the Muslim and Hindu religions, too.
Most people have heard of the great, late Nelson Mandela who fought for the black people of South Africa against the apartheid imposed by white minority rule from 1948 to 1994. After his release from prison, he became the first president in South Africa, when all people were able to vote. Once the black people were free from oppression, Mandela helped aid South Africa's recovery from their history's wounds. Whether you're just visiting or decide to move to South Africa permanently, be sure to visit the prison where the great Nelson Mandela was held, and be appreciative of the struggles that the country as a whole has gone through.
Climate:
If you are from the UK, you should know that the seasons in South Africa are opposite to ours. That means that the months of June, July, and August (which would usually be our summer months) are known as South Africa's winter. However, that doesn't mean that it gets as cold as our winters. Not at all. Instead, their winters can still be like our summers, only with more rainfalls and very cold nights.
South Africa is a subtropical region so it is known for warm weather and dry spells. It is a great place to visit year-round and living there would mean you wouldn't have to deal with much snow.
Culture:
With the mix of individuals living in South Africa, the culture is very diverse. There is the Zulu culture, known for its warriors and weavers. They believe in ancestral spirits who both bless and curse. Illness is considered to be the work of evil spirits. The KhoiKhoi and San culture, known as "bushmen", are hunter-gatherers and artists. The Xhosa culture places emphasis on clothing, where one's attire suggests what social class they belong to, whether they are married or widowed, etc.
The Ndebele culture is known for its skilful women who decorate their homes with geometric designs and beadwork. They wear traditional colourful blankets and neck rings. The Sotho culture have organised villages that are usually separated by age-sets. These age-sets are given set tasks and as they grow older, they graduate to a new task in order to aid the village people. They also often marry blood relatives, whereas other societies in South Africa frown upon this.
The Shangaan culture are made up of warriors who enjoy music and are one of the few cultures who fish. The Venda culture is one of the smallest but they have fascinating mythical beliefs. They hold water sacred and believe it is controlled by the Python god.
Now, let's shed some light on some more cultural aspects of South Africa…
Food:
Only in the Cape are you likely to find cuisines that we're used to – like Asian food, European food and British food. Most other places are thought to have mostly traditional African roots. Because of farming and livestock, the foods in Africa were wholly meat based for a long time.
This is why the first dish not to be missed is Braai/Shisa Nyama which is basically barbequed meat. This is usually made up of beef, chicken, pork, lamb and bors (sausages). They usually cook the meat on open wood fires for real authenticity. The community comes together to have fun, listen to music and chat whilst the food is cooking.
Things like Bunny Chow, Bobotie, Chakalaka & Pap, Malva pudding and Cape Malay curry are also tourists' favourites and common dishes in South Africa. Whether it is a meaty, spicy main or a sweet, flavourful dessert, South Africa will definitely provide and impress.
Social Etiquette and Customs:
Due to the country being a British Colony (from 1806-1910), many of our British customs were taken on by the country. However, there are still some strong African traditions. For example, they find leaving food on one's plate to be insulting and vegetarians are often unheard of. Eating with a knife and fork is the norm, except for some traditional Africans eating with their right hand instead. South Africans are very respectful towards their elders, addressing them in various specific ways in order to display respect.
Gay marriage was legalised in South Africa in 2006, so in this respect, they are a very forward country. In most places, visitors are welcomed and celebrated in the South, too. The natives enjoy speaking with them and are often very friendly and affectionate in their greetings.
Sports:
The most popular sports in South Africa are soccer (with Bafana Bafana as the national football team), cricket (with The Proteas as the national team) and rugby (with The Springboks as the national team). Others that are getting more popular are cycling and golf. South Africa has some of the best golf courses in the world. And of course, the 2010 FIFA World Cup was hosted by South Africa, too.
Music:
In South Africa, music fills every aspect of life. The country has a rich musical heritage that includes both popular and folk forms, including genres such as jazz, blues, gospel, rock, pop, reggae, hip hop, kwaito and more.
Top Attractions:
Kruger National Park: A world renowned park of nearly 2 million hectares with a game drive and walking safari.
Cape Town: Famous for its scenic beauty, beaches, Table Mountain, whale-watching, shopping, nightlife, food and wine.
The Winelands: World-class wines and cuisine with wine routes.
Garden Route: Known as South Africa's Eden, the garden route crosses a large area of stunningly rich, natural beauty that is great for thrill-seekers.
Johannesburg: The popular destination in South Africa, with its shopping, entertainment, freedom tours and restaurants.
Durban Beachfront: The sunshine of South Africa with its beaches, marine life and surfing.
Robben Island: The island was home to the famous Nelson Mandela when he was a prisoner, which is now a mark of victory of human spirit over hardship.
Soweto: This is the biggest and most famous township in South Africa and it is a known for its anti-apartheid activity. Freedom Struggle sites are key points of interest as well as the food.
Blyde River Canyon Nature Reserve: Known for "God's Window". The canyon is important for scenic drives and hiking.
Wild Coast: Deserted beaches, dolphins, horseback riding, hiking, golf, history and the "Hole-in-the-Wall".
Nature:
Penguins found in Cape Town draw millions of tourists from all around the world. However, no matter where you go, safaris are big all over Africa. Safaris help people from all corners of the world to experience various wild animals such as, buffalo, elephant, lion, leopard and rhino. Many reserves take care of these animals and provide them with the aid they need without compromising their natural habitat. Tourists get to see these amazing animals from cars, quads or even on foot.
Other notable nature sites are The Wild Coast, caves, forests, Blyde River Canyon, Maloti-Drakensberg Heritage Route, the Garden Route and Mpumalanga. All of these places are known for their beautiful nature sites and outstanding views.
National Holidays:
Some big national holidays are:
Family Day on the Monday after Easter Sunday
Freedom Day on the 27 th April
Worker's Day on the 1 st May
Youth Day on the 16 th June
Women's Day on the 9 th August
Heritage Day on the 24 th September
Day of Reconciliation on the 16 th December
Day of Goodwill on the 26 th December
Moving to South Africa
Moving Your Belongings:
When moving to South Africa from the UK, I'm sure you're going to want to bring along your treasured possessions in order to make your house a home. Don't worry, it's not as complicated as it may sound. Anglo Pacific World Movers are specialists in moving goods from the UK to anywhere in the world.
You can use our shipping containers to send your furniture, clothes, gadgets, or whatever you need over to anywhere in South Africa – door-to-door service. There is also no need to feel overwhelmed because we have move co-ordinators to help you with every step. You can opt to use our sole use container for all of your belongings or shared containers if you don't wish to bring too much. This can then be shipped by air freight or sea freight.
Customs:
We have the necessary knowledge of customs and documentation of each country. As long as you have a visa for South Africa, your belongings can be shipped there duty free. When you choose to ship your goods with Anglo Pacific, you will be given your own move manager who can explain or the necessary documentation and how the process can work for your specific needs.
Forbidden Goods:
In almost every country, it is important that you do not try to ship any of the following:
Flammable goods
Narcotics
Alcohol
Jewellery, jewels, money or valuable items
Plants
Firearms and ammunition
Perishables or foods
Indecent materials
Pets:
You don't have to leave your beloved pets behind when moving to South Africa. Instead, bring them along with the help of Anglo Pacific. As long as your pet is vaccinated and microchipped, they are allowed to enter the country. We will assist you in shipping your pet abroad, along with the necessary paperwork in order to do so legally.
Vehicles:
Some people hold their pets dear, whilst others hold their cars dear. If you're the latter, then we can help you to send your car to South Africa. Car shipping to South Africa is easy with Anglo Pacific, and we know everything so you don't have to. Our team will assess the car, isolate the battery and ensure everything is safe and secure for all involved when shipping. The car will be shipped with others and you only pay for the space your car occupies.
Money:
Before migrating, you will need to change your money and understand the currency of South Africa (Rand). It is good to be aware of the conversion and how much your money will be worth over there. £1 is worth a lot more Rand but make sure you know what things cost in Rand in South Africa compared to the UK.
You should also figure out where your banks are in South Africa and set yourself up to one as soon as possible.
Visas:
When visiting South Africa as a British citizen, or as a UK passport holder, you will not need a visa for 3 months of your time there. However, to live out there for some time, you will need the right documentation and reasons for being there. Plus, a work permit is necessary in order to get a job. There are different types of visas depending on what you intend to do in South Africa, so make sure you apply for the right one for your needs. You can apply online. Please note that you should not travel until you have your visa as you may have to go back home to get it otherwise.
It shouldn't be too difficult to be granted permanent residency, though. You will need to complete many long forms before qualifying for permanent residency. Direct permanent residence permits are applicable to foreigners who have legally resided in South Africa on a work permit for a minimum of five years, and extends to spouses and dependents of South African citizens/permanent residence permit holders.
Permanent residency permits are also possible on many other grounds:
If you are in possession of a permanent work offer in South Africa;
If you have exceptional skills and qualifications;
If you intend to establish a business in South Africa;
If you qualify as a refugee in terms of the Refugees Act;
If you qualify as retired persons;
If you are financially independent (net worth of over R 12.0mn);
If you are the relative (biologically or judicially adopted) of a South African citizen or permanent residence permit holder.
Living in South Africa
Careers:
There are a range of careers available in South Africa, especially to non-locals with a good education. Here are some popular ones common in SA:
Receptionist, earning 57, 842 rand a year
Call Centre Agent, earning 70,550 rand a year
Teacher, earning 168,124 rand as a high school teacher and 131,680 rand as a primary school teacher
Mechanical Engineer, earning 239,390 rand a year
Civil Engineer, earning 241,823 rand a year
Cost of Everyday Items:
Common grocery items:
Milk 10R
Loaf of White Bread 9.38R
Rice 16R
Eggs 18R
Cheese 62R
Chicken Breasts 48R
Apples 15R
Water (1L bottle) 12R
Public Transport:
As someone coming from the UK, you will notice a big difference between South African travel and UK travel. There are significantly less trains and buses in SA then the UK and many do find that you need a car to be able to get around. If you do move to South Africa, then you should be ready for this culture shock. However, for the buses and trains that there are, it will not cost you much to travel. For example, a single ticket to another town on the train could cost you as little as 26R which is about £1.50 here.
Renting
Rental categories Monthly rental price range (Rand)
Apartment (1 bedroom) in City Centre 3,000 – 6,000.00 R (£173.13-£346.26)
Apartment (1 bedroom) Outside of Centre 2,500 – 4,500.00 R (£144.22-£259.78)
Apartment (3 bedrooms) in City Centre 5,500 – 12,000.00 R (£317.40-£692.51)
Apartment (3 bedrooms) Outside of Centre 5,000 – 8,500.00 R (£288.55-£490.70)
So as you can see, it is very inexpensive to rent in South Africa if this is what you decide to do at first – which we would suggest.
If you want any further information, then be sure to contact us and we will be more than happy to help!
Get a free online quote in a few easy steps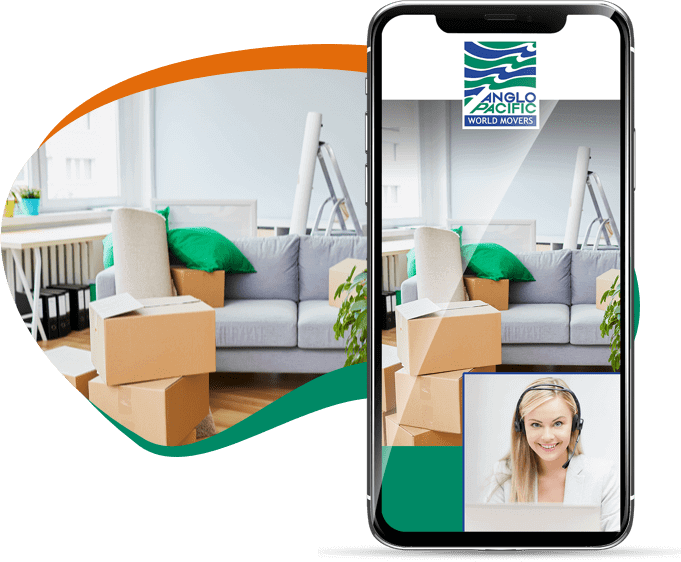 Getting the ball rolling for your international removals is as easy as A, B, C.
You can call us to arrange your video survey and one of our move coordinators can accurately assess the items that you want to send to any European or international destination.
Once we know what you are shipping and where to, we can then provide you with a precise moving quote. It's as simple as that!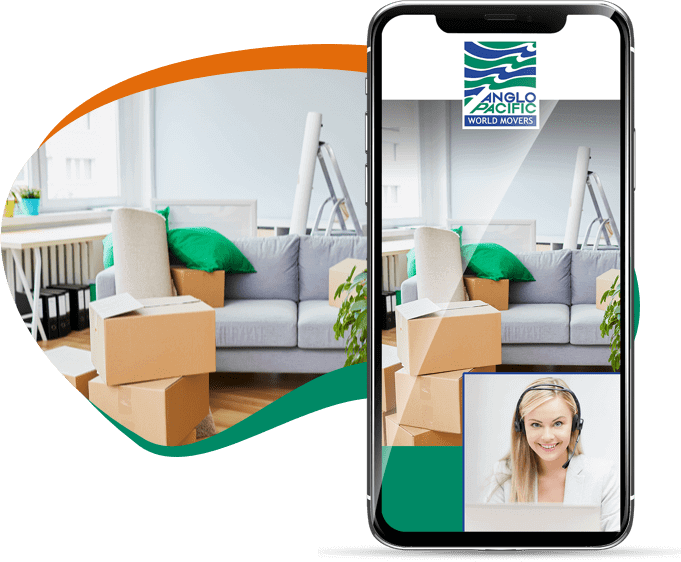 Book a remote video survey
Show us your items
Get your quote