Anglo Pacific's Guide to New Zealand

Anglo Pacific's Guide to New Zealand
Known as an area of outstanding beauty, it is easy to see why you are reading this guide ready for moving to New Zealand. We have compiled a handy guide to hopefully answer some of the burning questions you might have when either debating to, or about to relocate to New Zealand.
New Zealand Immigration and Visa Requirements
It is common knowledge that New Zealand runs a tight ship when it comes to people entering the country, whether that is on a permanent or temporary basis. Well in advance of your big moving day, you will make immigrating to New Zealand a lot less stressful for yourself if you are well organised and ensure you have all the necessary paperwork completed weeks before – just in case of any discrepancies or necessary alterations.
If you don't have the correct visas and documentation upon arrival in New Zealand, they may well refuse you entry. Here is a rundown of the documentation that immigration may require of you when you arrive…
Passport – it must be valid for a further three months after you plan to leave New Zealand
Visas – it is crucial that you have the appropriate visa for your intentions. Full details of all visas can be found on the New Zealand government website
Passenger Arrival Card – this will be given to you to complete on your flight and you will need this to pass through Customs Passport Control
Shipping Your Items to New Zealand
When you are moving to New Zealand from the UK, it's understandable that you will have a lot of worldly possessions that you would like to bring with you to make your new surroundings feel like home.
Anglo Pacific remove all the stress from international shipping and provide a door-to-door removals to New Zealand service, ensuring you don't have to lift a finger and you can focus your efforts in to the more fun parts of your moving overseas.
Whether you are shipping a few boxes of clothes, sports equipment, musical instruments, small furniture items or a whole home load, we have got you covered with our all-inclusive overseas shipping. You can sit and watch whilst we pack, wrap, load and ship to New Zealand, you just let us know your new home address in NZ and meet us at the other end.
The biosecurity procedures in place in New Zealand are extremely strict. Upon arrive in New Zealand you will have to complete a passenger arrival card, on which you will have your opportunity to declare any 'risk goods' you might have brought with you, and likewise when shipping a consignment – 'risk goods' MUST be declared.
Failure to acknowledge this could lead to a fine of up to NZD$100,000, immediate deportation or even five years in prison. So if you are unsure of an item, its best to declare it anyway.
An exhaustive list can be found on New Zealand's government website; however here are a few examples of what is classed as 'risk goods;'
All food items; packaged, fresh, dried, cooked, uncooked or even preserved
Animals, animal products or by-products; skin, bones, raw wool, shells, feathers, eggs, meat or dairy products, honey, ivory, coral, shells and Chinese or Asian medicine
Plants or Plant Products – flowers, parts of plants, leaves, bark, nuts, fungi, bamboo, seeds, fruit, vegetables, wood, bulbs or straw
Used Equipment – hiking and sporting footwear, hunting gear, camping equipment Inc. tents, gardening tools, diving equipment and wetsuits and any equipment used with animals
New Zealand is such a fantastic country that there is really no 'wrong' place to live. However, each individual city will have different benefits based upon your circumstances and interests. We really could list every New Zealand city here with countless reasons why it would be the perfect destination for you to call home, so instead, we have just selected five popular locations amongst expatriates moving from the UK to New Zealand.
Auckland
Auckland has been voted the third best place to live in Mercers Quality of Living survey for four years in a row. If you are a lover of the outdoors, Auckland will be an ideal city for you. During the year you will be able to partake in a range of outdoor and recreational activities such as kayaking, hiking, skiing and boating, and there is no shortage of parks or green spaces throughout the city. Living in Auckland can be expensive due to its desirability, but stunning scenery, low crime, fresh food and plenty to occupy your time are surely the worth it.
Wellington
Wellington is the capital of New Zealand, so it's no surprise that it is a popular choice for living amongst kiwis and expatriates alike. Unlike the 1.4 million populations in Auckland, Wellington is much cosier with just under 400,000 inhabitants but still maintains a big-city vibe. Homes in Wellington are more affordable than other key cities and there is a real community feel running through Wellington. The capital was ranked 12 th in Mercers Quality of Living Survey and it's easy to see why.
Christchurch
Christchurch stands proud as the largest city on the South Island of New Zealand, but still with a compact population of 350,000. Christchurch is a laid back city with what can only be described as breath-taking scenes whether you are in the city centre or the outskirts of Christchurch. Regardless of where you are in the city, you are no more than 10 minutes from countryside; you can reach the beaches within 15 minutes or one hour to the mountains for an afternoon of skiing.
New Plymouth
New Plymouth is known for its low employment levels, low crime rates and affordable homes. New Plymouth is conveniently located near to mountains and also beaches so there is always fun outdoor activities to take part in close to home no matter what season it is. New Plymouth is as a fantastic location to raise children and the local economy is thriving thanks to the gas and oil industries within New Plymouth.
Kapiti Coast
The Kapiti Coast is a stunning and laid back city – perfect for those looking to kick back and unwind. Kapiti Coast is great if you are a lover of nature, the great outdoors and wildlife. You will discover a plethora of ecology and volunteering groups looking after the surroundings and activities such as horseback riding, yoga and tai chi are popular amongst residents. Wellington is in close reach of the Kapiti Coast so you can live in stunning surroundings with cheaper properties, yet have easy access to the city for work, nightlife etc.… it really is the best of both worlds.
The Distinguished Seasons
It is fair to say that in the UK we have one main season, which is just a grey, miserable and usually damp 12 months with the odd day of sunshine and snow scattered in-between… NOT GREAT. New Zealand, however, is a much more temperate climate and it is very easy to distinguish the four individual seasons. You will be welcoming very pleasant, sunny and hot summers (something of an extreme rarity in the UK), but you must also be ready to embrace winters of up to -10 degrees in some areas of the islands.
The North Island has a subtropical climate whereas the South Island is a temperate climate, but generally you will find moderate temperatures, a fair bit of rainfall (great for the harvesting) and an abundance of sunshine throughout the year.
WHERE DO WE EVEN BEGIN?
This list of jaw-dropping, awe-inspiring, mesmerising attractions in New Zealand is endless, from walks and hikes, adventures and sports to skiing, water activities and stargazing. We are going to do our best to condense the list as much as possible and just share with you a few small snippets from five of our favourites… or else we will be here all day.
Home of the Middle-Earth
If we say Lord of the Rings, you know what we're talking about, don't you? More than 150 locations of rolling plains, mountains and valleys in New Zealand made up the backdrop for The Lord of the Rings and The Hobbit trilogies. You can still visit many of the locations today and yes, that includes The Shire – HOBBITON IS REAL!
Fiordland National Park and Milford Sound
If you want some of the most stunning scenery you have ever seen, head to Fiordland National Park. Milford Sound is within the National Park and you could definitely say it is the most stunning natural attraction in New Zealand. Forests blanket the cliff walls, mountains soar above the dark waters, and it's hard to believe its beauty until you are there – this one shouldn't be missed.
Bungee Jump
Do you have yourself down as a bit of a daredevil? If you are going to bungee jump anywhere, we think you should save it until you land in New Zealand. The original, the best, is the bungee jump from the historic Kawarau Bridge close to Queenstown; you are guaranteed some stunning scenery as well as an adrenaline rush.
Aoraki
Aoraki, also known as Mount Cook, is the country's tallest mountain and it is most certainly a spectacle. The mountain sits within the Aoraki National Park, which is more than 40% covered in glaciers and home to over 300 species of alpine plants and over 40 species of bird. If you are a lover of nature, this is certainly one for the books. It is the perfect setting for skiing, hiking, huntin and even star gazing.
Kaikoura
Kaikoura is something a little different, but the perfect location for wildlife enthusiasts. The star of the show on your trip to Kaikoura will no doubt be the marine mammal encounters of dolphins, seals and of course, whales. Kaikoura is a whale-watching hot spot and the setting couldn't be any more idyllic.
There are three official languages in New Zealand. English is the predominant language spoken in the country; however the two 'de jure' languages are Māori and New Zealand Sign Language.
Out of the 4 million inhabitants on the islands, approximately 161,000 claims to speak Māori at a conversational level and there is around 70,000 native Māori speakers.
Before you move to New Zealand, it is likely you will want to have already secured yourself a job. A large majority of migrants to New Zealand will need to land a job before they will be accepted to move on a work visa. However, if you want to enter the country on a residence or working holiday visa, for example, you can obtain your visa first.
Whether you are a traveller in the country or making the move permanently, the New Zealanders don't discriminate against foreigners when hiring staff, so if you have the right skills and the right attitude, you shouldn't find your hunt too hard.
There are a number of major industries in New Zealand where because of the high demand of services or products, you will always find available jobs. These industries include agriculture, transportation equipment and machinery, tourism, manufacturing and banking and insurance.
If you have the skills and qualifications to match one of the career paths on New Zealand's skills shortage lists, you might be able to obtain a work or residence visa much faster. Some of the skills listed on New Zealand's 'Long Term Skills Shortage' lists are forest scientist, quantity surveyor, procurement manager, general practitioner and automotive electrician.
There is also an 'Immediate Skills Shortage' list. This list indicates there are no suitable candidates already in New Zealand available for the position and therefore your application will be processed much faster. Some of the skills on the 'Immediate Skills Shortage' list include beef and dairy cattle farmers, building inspector, mechanical engineer draughtsperson, university lecturer, snow sport instructor, glazier and motor mechanic.
TradeMe and Seek are two general job sites in New Zealand, you can find a number of industry specific sites listed on the New Zealand government website. Similarly to the UK, the majority of employers in New Zealand expect a cover letter to accompany your CV so make sure you spend some time researching into the CV layout New Zealanders enjoy and try and distinguish which UK qualifications are most recognisable and highlight these.
Education in New Zealand is split into three 'divisions,' if you will. Early childhood education, primary and secondary school and finally, further education.
Early Childhood Education
Early childhood education is for children from birth to school entry age, and although it is not compulsory, it is believed around 95% of children will attend an early childhood education service at some point in this age range. Between the ages of 3 and 5, children will receive 20 free hours at an ECE service each week.
Primary and Secondary Schools
In New Zealand, schooling is compulsory from the ages of 6 to 16 and education is free in state schools between the ages of 5 and 19. Unlike many countries, your child is permitted to start school the day they turn 5, they are not required to wait until a new school year begins and as an average, most children remain in education until they are 17.
New Zealand's school system consists of 13 year levels, starting with primary education that runs from Year 1 to Year 8 (5 to 12 years old), followed by secondary education that runs from Year 9 to Year 13 (13 to 17 years old).
The majority of schools in New Zealand are state schools that are run and funded by the country's government. The secular schools teach the national curriculum and offer free education for children aged 5 to 19.
Māori-medium education, also known as Kura Kaupapa Māori, teaches in Māori and their education is based upon traditional Māori values and cultures. These schools are also funded by the state and they have their own national curriculum for Māori-medium schools.
Further Education
Further Education includes both higher and vocational education, from certificates and diplomas, programmes to help students land work to postgraduate study and research. The state funds the majority of the cost of a further education course, leaving students to pay about 30% of fees which can be loaned from the government until they are earning a salary.
Property Prices in New Zealand
In 2016, property prices in Auckland shot to NZ$1m for the very first time due to the sheer amount of demand in the city, this equated to an 11% annual growth. Property prices in New Zealand are still on the incline, just at a much slower pace. Below are New Zealand's average house prices per region:
Auckland – NZ$825,000 = £446,119
Central Otago Lakes – NZ$694,500 = £375,551
Wellington – NZ$480,000 = £259,560
Waikato / Bay of Plenty – NZ$458,500 = £247,934
Nelson / Marlborough – NZ$450,000 = £243,338
Canterbury / Westland – NZ$434,250 = £234,821
Northland – NZ$390,000 = £210,893
Taranaki – NZ$352,000 = £190,344
Hawkes Bay – NZ$320,000 = £173,040
Otago – NZ$296,000 = £160,062
Manawatu / Wanganui – NZ$256,600 = £138,757
Southland – NZ$200,000 = £108,150
(ALL EXCHANGE RATES CALCULATED IN OCTOBER 2017)
Cost of Renting in New Zealand
Here is a breakdown of different rental properties that you can get for your money in New Zealand and how much your utilities might cost as a monthly average. We have used New Zealand's capital, Wellington, as an example although there are more expensive and cheaper places to live.
85 m2 Furnished Accommodation in Expensive Area – NZ $2,778 (per month) = £1,502
85 m2 Furnished Accommodation in Normal Area – NZ $2,010 (per month) = £1,087
45 m2 Furnished Studio in Expensive Area – NZ $1,873 (per month) = £1,013
45 m2 Furnished Studio in Normal Area – NZ $1,462 (per month) = £791
Utilities; Heating, Electricity, Gas for 2 in 85 m2 Flat – NZ $296 (per month) = £160
Utilities; Heating, Electricity, Gas for 1 in 45 m2 Flat – NZ $138 (per month) = £75
8 mbps Internet – NZ $77(per month) = £42
(ALL EXCHANGE RATES CALCULATED IN OCTOBER 2017)
The official currency and legal tender of New Zealand is the New Zealand Dollar. The New Zealand dollar is amongst the ten most traded currencies, although the value of the dollar is frequently affected by currency trading and fluctuates regularly.
The New Zealand Dollar is pegged against the US Dollar at US $1.12 = NZ $ 1. That being said, what is the cost of some basic everyday items in New Zealand?
Here is what some of the everyday items costs in New Zealand's capital – Wellington:
1 Litre of Whole Fat Milk – NZ $2.11 = £1.14
Bread for Two People for One Day – NZ $2.49 = £1.35
12 Large Eggs – NZ $8 = £4.33
500g of Chicken Breast – NZ $9 = £4.87
500g of Local Cheese – NZ $9 = £4.87
1kg of Potatoes – NZ $3.89 = £2.10
1kg of Tomatoes – NZ $8 = £4.33
4 Rolls of Toilet Paper – NZ $2.49 = £1.35
50ml Roll-On Deodorant – NZ $5.71 = £3.09
One Box of 32 Tampons – NZ $7 = £3.79
One Tube of Toothpaste – NZ $3.44 = £1.86
(ALL EXCHANGE RATES CALCULATED IN OCTOBER 2017)
New Zealand National Holidays
If you are moving to New Zealand from the UK, one piece of good news is that there are two extra nationwide bank holidays, or Statutory Holidays as they are known in New Zealand. There are also a set of Provincial Anniversary Days, however these are only acknowledged and celebrated in individual provinces, rather than nationwide.
Statutory Holidays:
1 st January – New Year's Day
2 nd January – Day after New Year's Day
6 th February – Waitangi Day
The Friday before Easter Sunday – Good Friday
The Day after Easter Sunday – Easter Monday
25 th April – Anzac Day
The First Monday in June – Queen's Birthday
The Fourth Monday in October – Labour Day
25 th December – Christmas Day
26 th December – Boxing Day
Get a free online quote in a few easy steps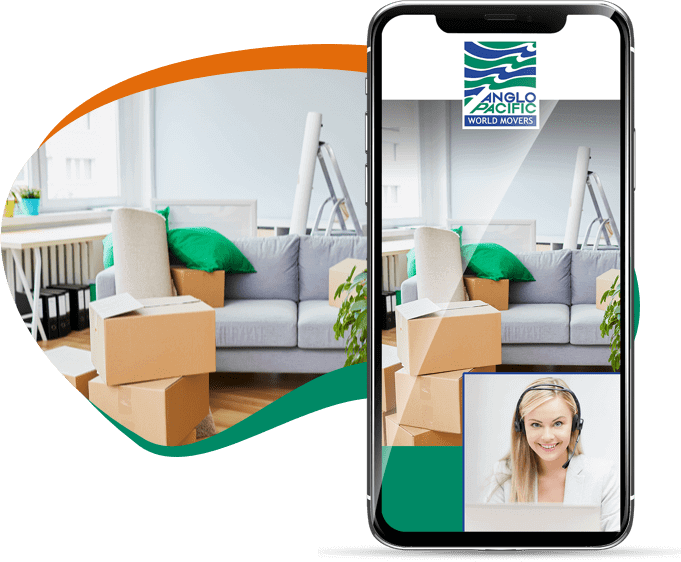 Getting the ball rolling for your international removals is as easy as A, B, C.
You can call us to arrange your video survey and one of our move coordinators can accurately assess the items that you want to send to any European or international destination.
Once we know what you are shipping and where to, we can then provide you with a precise moving quote. It's as simple as that!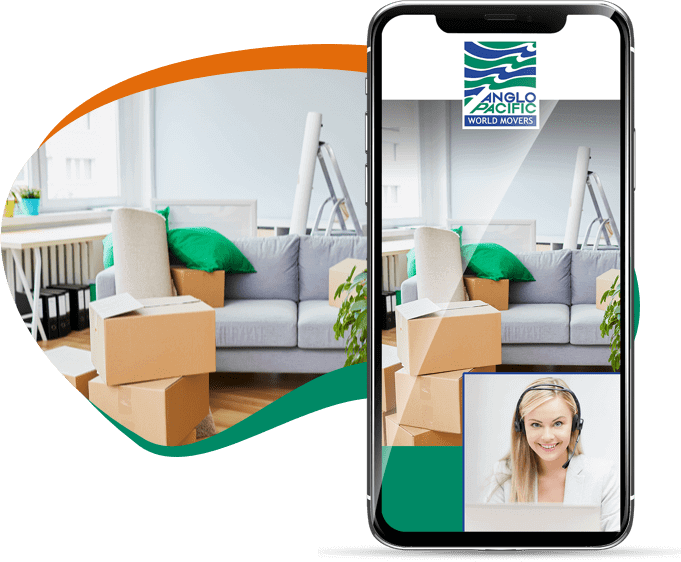 Book a remote video survey
Show us your items
Get your quote