Anglo Pacific's Guide to the USA

Anglo Pacific's Guide to the USA
The United States of America is the most popular country in the world! No matter who you are, you will have heard of something about the US and its shenanigans. This nation of big, bold people living amongst beautiful and awesome sights is Mister Popularity for good reason. Relaxing beaches, scenic World Wonders, amazing wildlife, and busy, thriving cities all make up this fascinating, culturally diverse hotspot. Whether you wish to move to the US or simply want to get a taster, either way you won't be disappointed.
There's so much to see and do that you will never be able to experience everything – much to all of our chagrin. But if you are deciding to relocate to the great United States, then you're a step closer to achieving it! Anglo Pacific have devised this guide in the hope of inspiring and helping you to move to the United States, so take a look and find out what makes the US so remarkable.
Moving to the USA
Shipping your Stuff:
When relocating to the United States, there's no need to leave your treasured belongings behind. Your house is a home because of those items, so bring them with you! We at Anglo Pacific have been shipping internationally for over 30 years. Our team have expert knowledge on all things shipping, from packing and wrapping, loading and unloading, to customs and storage.
You can opt to use a shared container, where you only pay for the portion of space with your stuff. Shipping via sea freight is also the cheaper option. However, you can use a whole shipping container, or several, if needs be. We have 20ft or 40ft containers. Not that shipping via air freight is the fastest method but less cost-effective.
Customs and Documentation:
You don't have to worry about customs because we will handle everything for you when your items reach the US in our shipping containers. Before we set off, we will obtain the necessary documentation and information from you to ensure you and your goods are permitted in the US and have somewhere legal to be delivered. You will need a visa and US address before shipping.
Forbidden Goods:
In almost every country, it is important that you do not try to ship any of the following:
Flammable goods
Narcotics
Alcohol
Jewellery, jewels, money or valuable items
Plants
Firearms and ammunition
Perishables or foods
Indecent materials
Knowing the USA
Language:
It may come as no surprise to learn that the dominate language in the United States is English. However, it is thought that around 1 in 5 people in the United States can speak a language other than English and will do so at home. The second most popular language in the US may not be a surprise to you either, and this is Spanish. Due to the neighbouring countries surrounding the US, there are many Spanish speaking migrants who dwell there. Other big languages are Chinese, French, Korean, Vietnamese, Tagalog and German.
Determining the "language of the US" is not easy. This would depend on the state, the region, and even the town. Dialects and colloquial language is also a big thing that varies greatly across the country, state to state. There are so many cultures living amongst one another in the US as many find the country inclusive. There are some ethnic strains in parts of the country, but in general there is so much diversity that something like language is not straightforward – which in itself is pretty great.
Geography:
The United States of America is the third largest country in the world, but in terms of its influence, it is the one of the greatest nations in the world. New York City may be the most popular city but it is not the capital, instead Washington D.C. is the capital city of America. The country's bordering countries are Canada and Mexico, both of which influence the US and in turn are influenced by the US.
There are 50 states in the United States:
| | | | | | | | | | |
| --- | --- | --- | --- | --- | --- | --- | --- | --- | --- |
| Alabama | Alaska | Arizona | Arkansas | California | Colorado | Connecticut | Delaware | Florida | Georgia |
| Hawaii | Idaho | Illinois | Indiana | Iowa | Kansas | Kentucky | Louisiana | Maine | Maryland |
| Massachussets | Michigan | Minnesota | Mississippi | Missouri | Montana | Nebraska | Nevada | New Hampshire | New Jersey |
| New Mexico | New York | North Carolina | North Dakota | Ohio | Oklahoma | Oregon | Pennsylvania | Rhode Island | South Carolina |
| South Dakota | Tennessee | Texas | Utah | Vermont | Virginia | Washington | West Virginia | Wisconsin | Wyoming |
Sadly, parts of America are prone to natural disasters that can cause grievous damage to the country. They are often sufferers of: wild fires, hurricanes, floods, blizzards, tornados, earthquakes, and heat waves.Each state has its own characteristics, dialect of language and traditions. Across the country, the climate varies, too. For example, Hawaii is very hot all year and California is pretty hot year-round, too. In places like Long Beach, Los Angeles, San Diego and Santa Barbara, you won't be disappointed by the weather at any point, even in winter! On the other hand, states like Alaska are characteristically cold – because it is closest to the North Pole. Wyoming is the coldest state on average during the Summer. Year-round, Maine, Montana, Vermont and Wyoming are all generally quite cold.
Culture:
Describing the culture of the USA in modern society would be a mammoth task, because there is no singular culture. There is such a fusion of cultures, ethnicities, traditions and customs all found in this country that it is beautiful. The diversity is perhaps unmatched worldwide. One thing that can be said of all Americans, though, is that they are very proud to be American. They all know their national anthem and sing it proudly. They shout about their heritage and seem to take it personally when America is mocked – not that it ever would be! Here we'll list some key cultural points that are very "American".
Food:
Our American friends can often be stereotyped as big eaters – well there's a reason for that…they kind of are. Americans have a high rate of obesity and poor health, perhaps because of the convenience of fast foods found across the country. Big cities like New York City as so fast-paced and jam packed that those who live there are likely to eat fast food every day.
However, here are some foods that are traditionally considered "American":
Buffalo Wings
Corn Dogs
Cheesesteaks
Cobb Salad
Jerky
Macaroni and Cheese
Cheese Burger
Thanksgiving Dinner
Apple Pie
S'mores
Hot Dogs
Pot Roast
Grilled Cheese
Tater Tots
Peanut Butter and Jelly Sandwich
Pop Culture:
Music, literature, and film are all big in America. In fact, these things are perhaps the most popular worldwide when originating from the US. Western cinema is enjoyed internationally and actors or recording artists from the US are known in households across the world. Famous American literature comes from writers such as Ernest Hemingway, Emily Dickinson, Mark Twain, Henry David Thoreau and F. Scott Fitzgerald. Most big name recording artists in the UK would have come from America. The same goes for American cinema. The majority of the big blockbuster hits are American!
Top Sights:
Going on an American road trip is on a lot of people's the bucket lists, because the country has so much to explore that only a soul-searching or life-giving road trip could help you to experience it all. The popular states for tourists are: California, Florida, Texas, New York, Hawaii, Washington and Nevada. However, you could be adventurous and visit/live in one of the least visited states, which are: Mississippi, Nebraska, Rhode Island, Iowa, West Virginia, Vermont, Montana, Wyoming, and Delaware.
Some key places to visit (though the list is much bigger than this):
– New York City
– Grand Canyon
– Yellowstone National Park
– Las Vegas
– Yosemite National Park
– Los Angeles
– Hawaii
– Empire State Building
– Disney World
– Orlando
– Golden Gate Bridge
– Lincoln Memorial
– Alcatraz Island (San Francisco)
Living in the USA
Money:
In the US, they use the US Dollar ($) and it is one of the most well-known currencies. £1 is equal to around $1.32 so you get a little more for your pound. But what are the prices of groceries and transport in America? This will vary state to state but let's try to get a general idea.
Milk $0.86
Bread $2.55
Eggs $2.56
Potatoes $2.49
Water $1.77
Rice $3.88
Cheese $10.74
As you can see, the prices do fluctuate but they seem quite high compared to what you'd expect to pay in the UK.
Transport:
A One-way ticket $2.20
Monthly pass $65
Gasoline $0.61 (per litre)
Again, the costs fluctuate. These figures are generalised and an average of what to expect but prices will vary depending on the state, town, local versus city centres and more. Before you move to the US, make sure you experience what life is like in your chosen state and perhaps even travel the country to get an idea of where will best suit you and your budget.
Education:
Children in the US begin their education at the age of 6 in Elementary School. They spend the 1 st Grade to 6 th Grade at Elementary School; 7 th Grade to 9 th Grade at Middle School or Junior High School; 10 th Grade to 12 th Grade at High School. At the age of 16, students can actually dropout of school, but this isn't advised as there are very little job prospects for those who don't finish High School – therefore the majority stay on until they are 18 years old. There is the option of preschool which is from 3 years old to 5. Kindergarten is before 1 st Grade and this is for 5 to 6-year-olds.
The school year runs pretty much the same as in the UK, except they call their terms "semesters" instead. They begin in September and finish around May or June. Elementary School days usually run from 8:30am until 3pm or 3:30pm. High School hours usually run from 7:30am until 2pm or 2:30pm.
Students do not wear uniforms unless they go to a private school. Americans are big on self-expression and so students are allowed to be creative and wholly themselves by wearing their own clothes. It is so culturally diverse that students being given the opportunity to express themselves in this way works really well – although some argue that uniforms are better because then every student is on the same level.
Careers:
Most people have heard of the American dream. This great nation is considered the "land of opportunity", especially in certain cities like New York City or Los Angeles, where budding pop stars and actors flock from all over the world in hope of making the Big Time.
However, dreaming aside, it may come as no surprise that the most common job in the USA is a retail salesperson. The other popular ones are food preparation/serving workers, office clerk, registered nurse, and janitors and cleaners. Amongst the less common jobs are fisherman, mathematical technicians, farm labourers, and animal breeders.
High paying jobs are ones like: attorneys, various doctors and surgeons, engineers, managers, psychiatrist, actuary, chief executive, nurse practitioner, software architect, and pharmacist. The lower paying jobs are as follows: dishwasher, fast food cook, shampooer, cafeteria attendant, and host/hostesses.
Holidays:
New Year's Day (1 January)
Martin Luther King Day (third Monday in January)
Chinese New Year (January/February — varies based on the Chinese lunar calendar) — Chinese cultural celebration
Super Bowl Sunday (usually the first Sunday in February) — The Super Bowl is the annual championship game of the NFL (National Football League) American football league and the most-watched sporting event of the year.
Presidents Day (third Monday in February; officially Washington's Birthday)
Cinco de Mayo (5 May) — a major cultural celebration for Mexican-Americans.
Memorial Day (last Monday in May)
Independence Day / Fourth of July (4 July)
Labor Day (first Monday in September)
Rosh Hashanah and Yom Kippur (varies based on the Jewish calendar, September or early October)— Jewish religious observances.
Columbus Day (second Monday in October)
Veterans Day (11 November) — government offices and banks closed; some patriotic observances.
Thanksgiving Day (fourth Thursday in November, date varies annually)
Hanukkah / Chanukah (varies based on the Jewish calendar, eight days usually in December) — Jewish religious observance, often culturally associated with Christmas.
Christmas Eve (24 December)
Kwanzaa (26 December-1 January) — African-American cultural observance.
If you want any further information, then be sure to contact us and we will be more than happy to help!
Get a free online quote in a few easy steps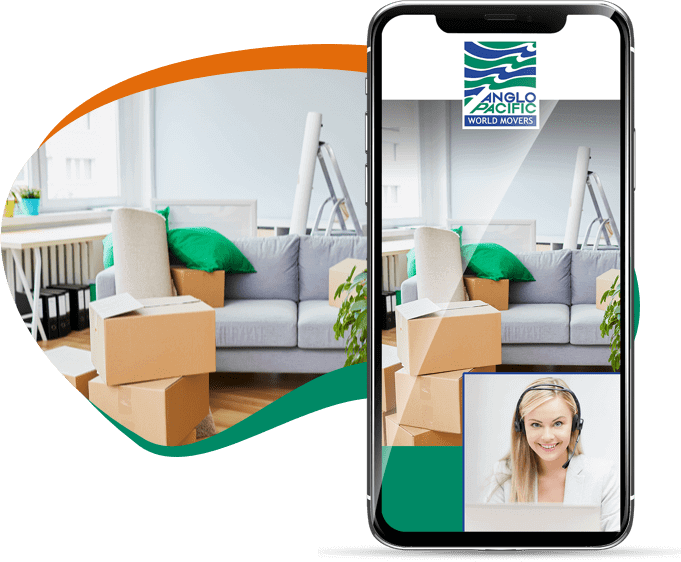 Getting the ball rolling for your international removals is as easy as A, B, C.
You can call us to arrange your video survey and one of our move coordinators can accurately assess the items that you want to send to any European or international destination.
Once we know what you are shipping and where to, we can then provide you with a precise moving quote. It's as simple as that!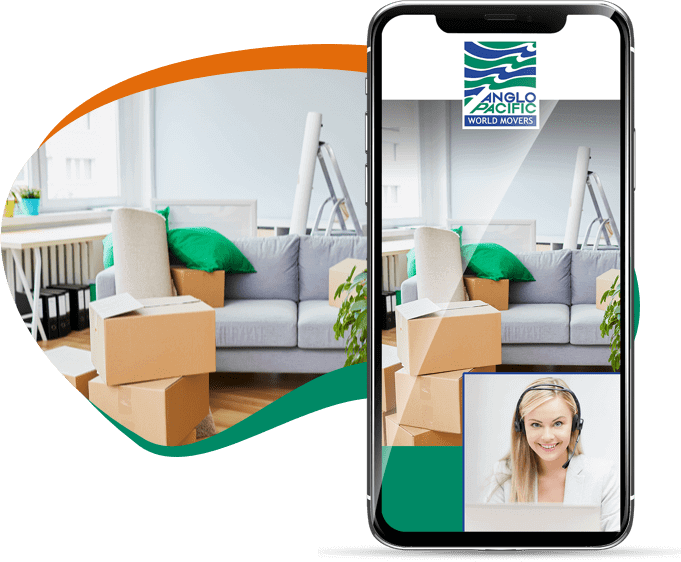 Book a remote video survey
Show us your items
Get your quote