Houston's Most Vibrant Residential Neighbourhoods
Houston, Texas, is one of the United States' most famed and dominant cities, with acclamations and admiration from countries across the world. Houston is the nation's fourth-biggest city by land area AND population, but the city's real significance stems from a more weighted substance.
The city is committed to encouraging acceptance, and it has surpassed NYC and LA as America's most ethnically diverse cosmopolitan; so much so that there are over 90 languages spoken in the city!
Houston is a globally celebrated 'Space City,' accommodating what is undoubtedly the world's most famous Space Station – NASA. Moreover, the city has culture at its core and thrives off an eclectic blend of characters, businesses, arts, entertainment and style.
The Houston hype has gained momentum in recent years, and the city finally reaps the recognition that it deserves. Approximately 275 people are moving to Houston, Texas every day, and so Texas is quickly become the most moved to the state in the US, falling only slightly behind Florida.
When moving to a metropolis as massive as Houston, your life will change in many ways. Choosing a neighbourhood to relocate to will also be highly influential on your Houston experience and how well you settle into your new life.
To hopefully enlighten you somewhat, we have a round-up of some of Houston's most popular residential neighbourhoods. Considering budgets, careers and personal interests, we hope that you can make a shortlist of suitable future homes ahead of your move to Houston.
BEST INNER-CITY NEIGHBOURHOODS IN HOUSTON:
Houston Heights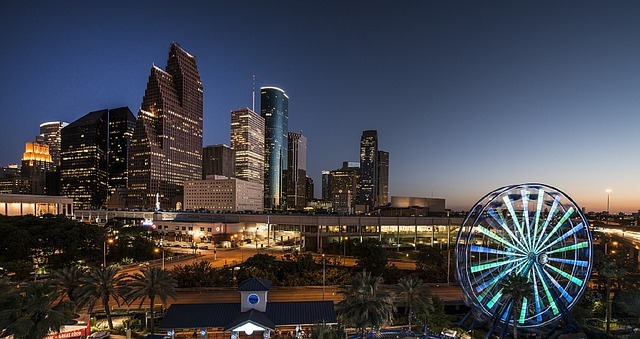 The community of Houston Heights is one of the most cultural and immersive neighbourhoods in the city. Situated in northwest-central Houston, the architecture is authentic, quaint, and wouldn't look out of place in the scene of a 1900's classic Hollywood blockbuster.
The hipster residents of The Heights proudly consider themselves as "inner-loopers," and they have helped create a perfectly diluted fusion of old meets new in the neighbourhood.
The district is oozing in history, while the relatively young and quirky population of The Heights have encouraged an influx of funky bars, independent restaurants, boutiques and art to its avenues.
Most of the homes in The Heights epitomise what you would expect from Houston; bungalow-style houses, encased by a wrap-around veranda. The average sale price in 2018 was $518,700, but you can find property prices starting from $270,000. If you are looking to rent in Houston Heights, the average rental value for a one-bedroom apartment is $1,422.
East Downtown Houston
East Downtown Houston, lovingly known as EaDo by its citizens, is one of the city's most vibrant and energetic neighbourhoods. Think electrifying entertainment, culturally significant art galleries, award-winning restaurants and boulevards that come alive at night with swinging soul, live music and some of Houston's greatest nightclubs.
East Downtown Houston is a quick gateway to the heart of the city, but far enough from the main hustle and bustle that you can seek solace and calm at the end of a hectic day if you so wish.
The average purchase price for property in East Downtown is currently $388,888, which is considerably cheaper than that on offer in central Downtown Houston, despite its immediately bordering location. EaDo's property market boasts traditional early 1900's properties, but a surge in the neighbourhood's popularity has prompted the erection of several apartments and townhouse complexes, as well as an expansion to the MetroRail system.
West University/Rice Village
There are few neighbourhoods on the inner-loop more suitable for raising a family than West University. Like something out of a brochure, trees line the idyllic streets, residents feel a sense of security, and the area is peaceful but with bounds of character and community spirit.
The property market in West University and Rice Village is somewhat prestige and mainly consists of stately homes with pristine yards and owned by some of Houston's most affluent natives. Living a life of luxury in Rice Village or West University does come at a cost, with the average purchasing price of a home at a staggering $2,180,900. Rentals in the area average at $3,700 per month for a one-bedroom apartment.
BEST HOUSTON SUBURBS: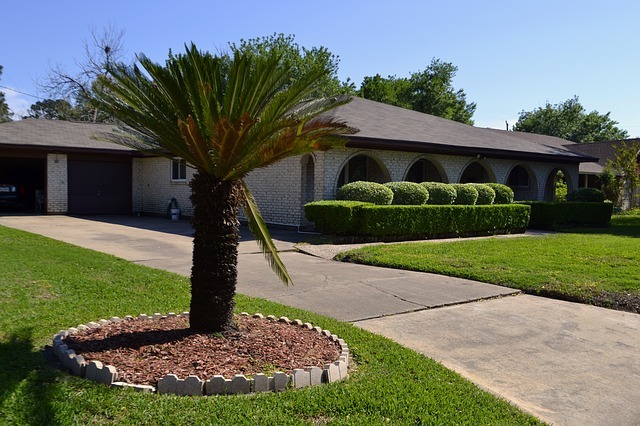 So, the frantic and frenzied inner-city lifestyle might not be to your tastes anymore, but that doesn't mean you have to cut off your Houston connections altogether. A selection of serene suburbs encompasses the city, allowing you to live zen and retiring lifestyle while having access to the heart of Houston when it suits you:
Sugar Land
As sweet as the name might suggest, Sugar Land is a mere 28-minute drive to Downtown Houston, and it is nestled in Fort Bend County; one of the fastest-growing counties in the States.
Sugar Land is aptly named due to its historical 20th-century sugar plantation. Residential housing only became a big part of the town in 1959. During this short time, the community of Sugar Land has grown from strength to strength, and it is now one of the most affluent societies in the state of Texas.
The landmark town is draped in salient culture while offering a modern-living vibe to its residents. The town is home to families, young professionals and retirees alike, with ample amenities, entertainment and outdoor living to appease all generations, and Sugar Land's educational institutions are ranked as some of the best in Texas.
The Woodlands
The Woodlands is a haven for outdoors aficionados and lovers of nature. Just a little under a 35-minute drive to Downtown Houston, Woodland has green space at every turn of the head, while still appealing to residents who prefer the urban-side of life.
From parks and forests, golf courses and trails, to the contrast of luxury developments, shopping malls and an ever-rising skyline, Woodlands has it all, but on a slightly mellower scale than Houston city.
The average sale price of homes in Woodland's is $381,300 and a median rental value of $1,500 per month for a one-bedroom apartment. David Elementary School, McCoullough Junior High and The Woodlands High School are just some of the top-rated schools in the area, and the suburb is known for its high quality of life.
Katy
Katy is one of Houston's smaller suburbs, with a small population of just over 17,000 inhabitants. Some of Houston's essential employment and business centres and minutes away from Katy, many companies recently choosing to set up within the boundaries of Katy.
For such a tiny population, the quality of schooling in Katy doesn't falter, with some top-rated schools in Katy or within 5 miles including Katy Elementary School, Rodger and Ellen Beck Junior High and Taylor High School.
Katy is charming, calming and compact, but with everything you could ever need on your doorstep. The average purchase price for a property in Katy is $274,990, but as demand for homes in the area increases, we suspect that property prices will also follow this trajectory.