Anglo Pacific's Guide to Canada

Anglo Pacific Country Guide – Canada
When you consider the beautiful great north, you can't help but think of the wonderful Canada. Known for its snow, Niagara Falls and endearing residents, Canada impresses with ease. Snowy peaks and rocky trails draw tourists from all over the world who wish to experience the great north. If you are interested in moving to Canada, or simply visiting for a long period of time, then we have all the information about this fantastic country right here at Anglo Pacific.
We love helping our customers have a pain free move and so we've put together a guide to help you be as well-informed as possible before your big move north.
Moving to Canada
Shipping Your Goods:
If you are planning to move to Canada, then you will likely wish to ship your beloved items along with you. Don't fret or leave anything behind because Anglo Pacific can ship your household items to Canada for you. We have shipping containers for shipping to Canada and we provide expert advice to help you do what's best for you. You can opt to use a sole-use container, where you use the full space of a 20ft or 40ft shipping container, or you can choose to use a shared container, where you only pay for the space you use.
No matter your item, we will help you get it to Canada in perfect condition and right on time with our door-to-door service. Whether it's by sea freight or air freight, Anglo Pacific will get the job done every time.
Customs:
Shipping your things to Canada is simple but there are a few restrictions. However, worry not, because we understand everything there is to know about shipping so that you don't have to. You will need a Canadian settler's household for shipping and a visa. Agricultural Canada may inspect your goods but this is standard procedure. The following items are prohibited:
Tobacco
Firearms
Animals
Plants
Perishable items
Drugs
Liquids, liquefiable substances and powders
Intoxicating beverages
Getting to Know Canada
Language:
In the great country of Canada, there are two languages which are most commonly spoken amongst its residents. This is English and French. French speakers are most likely to be found in the city of Quebec where they speak Quebec French. However, French speakers can be found all over Canada, alongside the vast number of English speakers and smaller number of foreign language speakers.
Geography:
Canada is the world's second largest country in total area after Russia. Due to its size, the country has varying time zones, however it is generally around 6 hours behind the UK. Canada's capital city is Ottawa and the most popular city is Toronto. The country is split into provinces: Atlantic Provinces, Quebec, Ontario (where Toronto, Ottawa and Niagara Falls is located), Prairies, British Columbia, and The North.
This massive nation gives way to a variety of landscapes and climates, offering so much to visitors and residents alike. It is a part of North America but has stood alone as a great country without being a part of the United States of America. Cities that are popular are Vancouver, Toronto, Quebec City and Ottawa.Canada is so culturally diverse that it is not uncommon to find many different people living in close proximity to one another, peacefully. The scenic country is always at the forefront of the mind when it comes to all things mountains and national parks.
Climate:
As aforementioned, Canada is often known for its heavy snowfall. This is because it suffers severe winters compared to a lot of other places on earth – especially compared to the UK. Be prepared for snowfall as much as 11 feet annually! However, in most parts of Canada the summers and winters are similar to the UK, where it is hot in the months of June-September and colder from late September-March. July is usually the hottest month in Toronto with an average of 21 o C and their coldest temperatures falling around -3 o C.
Culture:
Canada takes its culture from Britain and France. This is reflected in the architecture, languages and a cuisine. It is also largely influenced by American culture due to the close proximity and residents travelling between the two. Canada is known for being multicultural and progressive. They are very forward-thinking and welcoming to all kinds of people from all walks of life. So, no matter what your own cultural background is, Canada is likely to be very inviting to you.
Top Sights:
Algonquin Park
Banff National Park
Cape Breton Island
The Interlake Area
Jasper National Park
Niagara Falls
Saint John River Valley
Terra Nova National Park
Waterton Lakes National Park
Living in Canada
Money:
In Canada, they use the Canadian Dollar, not U.S. dollars. The conversion of Great British Pounds to Canadian Dollars is about 1 GBP = 1.61 CAD. If you are planning to move to Canada and live there, then you will need to understand the currency conversion and the cost of living.
Here is a rough guide to grocery prices:
Chicken 1kg $7.71
Bacon 500g $6.78
Eggs 1dz $3.36
Butter 454g $4.93
Milk 1L $2.45
Apples 1kg $4.36
Ketchup 1L $3.35
Potatoes 4.54kg $6.99
Soup (canned) 284ml $1.14
Tea Bags 72 bags $4.71
Toothpaste 100ml $2.68
Education:
The children of Canada begin their education at the age of 5 where they attend Kindergarten. From there, it is Grade One (age 6) through to Grade Twelve (age 17 or 18). Recently, Canada has managed to make a name for itself by having a great educational system. They are now rated in the top 10 for maths, science and reading. It is thought that Canadian students are doing better than U.S. and most European students.
Cuisine:
Many different foods can be found in Canada, especially with its multicultural residents. However, key foods that everyone must try when visiting Canada (and you will need to know if you move there) are as follows:
Maple Syrup
Poutine
Canadian Bacon
Beaver Tails
Butter Tart
Tourtiere
Nanaimo Bars
And Ketchup on everything!
Careers:
Canada is a country of great opportunity. There is no limit to what you can be or do with your skills. If you're planning to move to Canada, then you'll need to get a job whilst you're living there. A few of the common higher paying jobs are: marketing managers, lawyer, accountants and physicians. Middle range jobs are as follows: secretary, teacher, nurse and police officer. Then the average paying jobs are: school teacher, office support and customer service. The lower paying jobs are things like: cook, cashier, janitor or childcare worker. There is a variety of occupations to choose from, and a wage to suit each, but with a decent education and the right training, you are likely to find something to suit you when moving to Canada.
Holidays:
New Year's Day — 1 January
Family Day — 3rd Monday in February (not observed in all provinces, known as Louis Riel Day in Manitoba, Islander Day in PEI)
Good Friday — typically sometime during week of April, always on a Friday
Easter Sunday — typically first Sunday in April
Victoria Day—Last Monday in May before 24 May (always one week before the U.S. holiday of Memorial Day)
Canada Day—1 July
Civic Day — first Monday in August (only applies in some provinces, under different names i.e. in Ontario, its referred to as Simcoe Day after an early Lieutenant Governor)
Labour Day — first Monday in September
Thanksgiving—Second Monday in October (the same day as the U.S. holiday of Columbus Day)
Remembrance Day —11 November (this day is observed in the U.S. as Veterans Day)
Christmas — 25 December
Boxing day—26 December
Get a free online quote in a few easy steps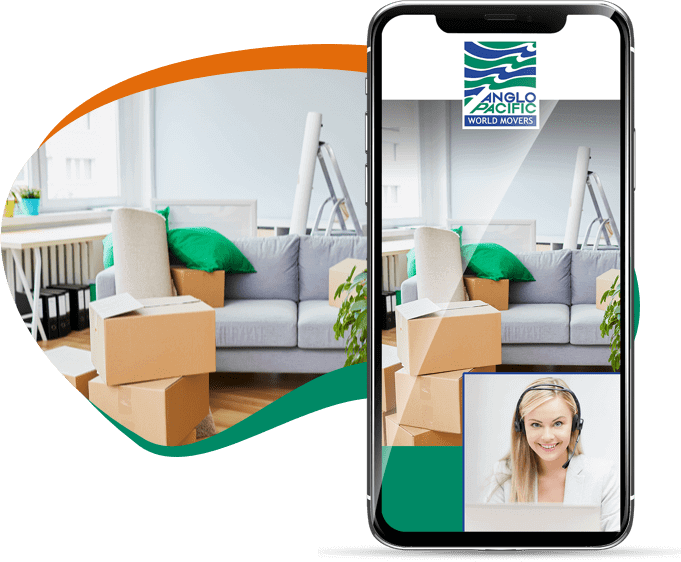 Getting the ball rolling for your international removals is as easy as A, B, C.
You can call us to arrange your video survey and one of our move coordinators can accurately assess the items that you want to send to any European or international destination.
Once we know what you are shipping and where to, we can then provide you with a precise moving quote. It's as simple as that!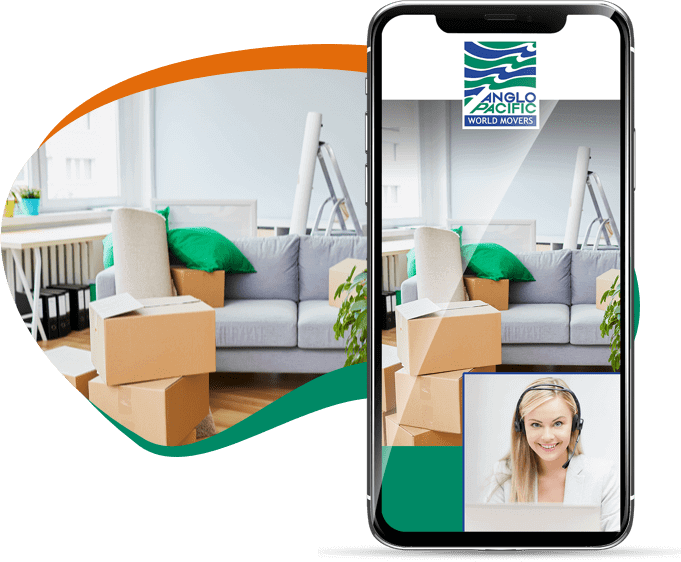 Book a remote video survey
Show us your items
Get your quote