Anglo Pacific's Guide to Cyprus

Anglo Pacific's Guide to Cyprus
When you think of Cyprus, you don't imagine anything but sandy beaches and endless sunshine. Well, that is an accurate image, but what more is there to Cyprus? This Greek beauty is rife with culture, ancient history and mythology that has stayed for generations upon generations. Moving to Cyprus would be the dream of a lifetime, because this European wonder is perfect for those seeking scenic sights and relaxation in their life – a welcomed contrast to Britain.
Anglo Pacific has an excellent guide to living in Cyprus, describing what life is really like for citizens of Cyprus. Does the sun, sea and sand dominate life in Cyprus, or is there much more to learn about this picturesque country? Let's find out…
Knowing Cyprus
Language
The official languages spoken in Cyprus are Greek and Turkish. The majority of the country do speak Greek, however there are a number who speak English, French, Romanian, Russian and Turkish too (as Turkey is to the north of Cyprus, and some regions are Turkish dominant). Many of them will speak English, and it is important to note that a number of the Greek they speak is of a strong dialect specific to the Cypriots.
Geography
The majority of Cyprus is made up of Greek Cypriots and Turkish Cypriots. Cyprus gained its independence from the UK in 1960, resulting in negotiations between Turkey and Greece as to Cyprus's fate. The northern and Eastern 40% of the island is occupied by the Turkish. Slight tensions may exist between the Turkish Cypriots and the Greek Cypriots, but the UN keeps the peace and recognises only The Republic of Cyprus as a whole, not a divided island.
It is split into 5 regions that are governed by the Republic of Cyprus: Famagusta District; Larnaca District; Limassol District; Nicosia District; and the Paphos District.
The regions occupied by Turkish forces are: the Kyrenia District, most of the Famagusta District; and the North of the Nicosia District.
The capital city of Cyprus is Nicosia, although it is a divided capital between the Turkish Cypriot and the Greek Cypriot.
Climate
The climate in Cyprus is very warm, with it being in the Mediterranean part of Europe. It has around 330 days of sunshine a year. Even the winter months can still be warm compared to the UK, although much cooler than their hot and dry summer months. Snowfall does occur, usually in the Troodos Mountains. If you are on the lookout for a country filled with seemingly limitless sunshine and long summers, then moving to Cyprus is definitely the right move for you.
Education
Pre-primary education is focused on the well-rounded development of young children. It will help to nurture their personalities and help them to gain confidence and a sense of self. This level of education is for children aged 3-6 years old, and all education is compulsory for children aged 5-15 years old. It is compulsory for children to attend at least one year of pre-primary school before starting primary school.
Primary education is for children aged 5 to 11 or 12 years old. The school year starts in September and is comprised of three terms. Their summer break lasts nearly three months, and they take breaks around Christmas and Easter, as we do in the UK.
Secondary education is split into two: the lower secondary school (Gymnasium/Gymnasio), and the upper secondary school (Lyceum/Lykeio) for children aged 12-18. The lower school is compulsory, whereas students can opt out of the upper secondary, choosing to instead study technical education or vocational education, where they are prepared in a certain industry to then join the workplace.Apprenticeships are also available for 14-16 year olds. However, children will need to pass the Lyceum level in order to apply for jobs and universities.
Higher education lasts 1 to 3 years in general. A student can opt for public or private universities or go straight into the workplace. It is thought that a great number of Cypriots hold post-graduate degrees.
Culture
Religion:
There are a large number of Greek Orthodox people in Cyprus, with many Greek Orthodox churches around Cyprus. Many will attend church, especially on Sundays. However, in the northern regions, the population is largely Muslim.
Food:
Dishes in Cyprus often feature plain yogurt and salad. Vegetables and yahni (with olive oil, onions and tomatoes) are also popular items. Meze is a common food order when dining out, which features an array of small dishes, dips, salads and grilled meat or fish.
Popular dishes and food items in Cyprus include:
Halloumi cheese
Anari cheese
Turkish Delight
Cyprus version of Pastitsio
Souvlaki (charcoal-grilled meat on a skewer)
Koupepia (stuffed vine leaves)
Cypriot Loukoumades (deep-fried dough balls, honey, crushed nuts and cinnamon or sesame seeds)
Louvi (black eyed beans with vegetables, oil, lemon and salt)
Koubes (a croquette filled with minced meat with spices)
Social:
Cypriots will treat their older population with a formal sense of respect, addressing them as Kyrie or Kyria before their first name. They show great respect towards pregnant women and children, too, being sure to provide extra care and consideration towards them. They are a family-oriented people who are likely to eat together and enjoy leisure activities together. Some ideas of gender roles are still a little outdated, with women being seen as the home-makers whilst men go to work.
Cypriots are very friendly, inquisitive people. They will have lively conversations, speaking with their hands as if they are arguing, when in fact it is a perfectly friendly discussion! They are very hospitable people, who will offer invitations to their homes, providing drinks and food regularly. Personal space isn't as regarded as it is in the UK, too.
Attitudes towards homosexuality is fair but public displays may attract frowns in some regions, except for places like Ayia Napa, Larnaka or Paphos. Heavy drinking is frowned upon and not as normal as here in the UK. Being late, however, is pretty normal for Cypriots.
Entertainment:
People in Cyprus are big fans of soccer (football). It is not uncommon to find someone playing Tavli (Greek backgammon) in a café, too. The International Festival of Ancient Greek Drama is a big event, featuring the works of Aeschylus, Sophocles, Euripides, Aristophanes in the Paphos Odeon (amphitheatre).
Moving to Cyprus
Shipping Your Stuff
Deciding to move to Cyprus is a big but rewarding step. You will need to consider what to bring and how to get it to Cyprus with you. Shipping to Cyprus is quite simple, especially with Anglo Pacific. Our dedicated move coordinators will guide you through the process, ensuring you're comfortable along the way.
You have a variety of options when shipping to Cyprus to help you get your beloved household items to your desired destination anywhere in the country. You can opt for sea freight shipping or air freight shipping, air being faster but sea being cheaper. You can use a sole-use (whole) container or the affordable shared container, where you only pay for the space you use in a container shared with others.
Customs & Documentation
We have shipped to Cyprus thousands of times and so we know what we're doing when it comes to customs and handling your documentation. We will ensure we have everything we need from you before shipping and will deal with it all on the other side, so that you don't have to.
Living in Cyprus
Careers
As an expatriate, you can find work in Cyprus, but it will be beneficial to know Greek and you will have to apply with the Civil Registry and Migration Department (CRMD) in order to work in Cyprus for longer than three months. Getting a job in tourism is the easiest option for expatriates, but it isn't very lucrative. Therefore, learning the language will open up many doors for you.
Cost of Living
Life may be great in Cyprus, basking in endless sunshine, but you should know that the cost of things as simple as milk may not be what you are used to. It is good to get an idea of what things may cost when living in Cyprus, so we have devised a list for you as a rough guide.
Water bottle €0.84 (£0.74)
Milk €1.32 (£1.16)
Cheese €6.26 (£5.51)
Eggs €2.39 (£2.10)
Apples €1.63 (£1.43)
Potato €0.70 (£0.62)
Chicken breasts €6.24 (£5.49)
Rice €1.42 (£1.25)
Gas €1.19 (£1.05)
One-way ticket for public transport €1.50 (£1.32)
Utilities €94.61 (£83.21)
Rent a 1-bedroom apartment in city centre €387.90 (£341.15)
Rent a 3-bedroom apartment in city centre €596.83 (£524.90)
From this, we have a rough idea of what every day groceries and living costs may be over in Cyprus, where they use Euros as their currency. The cost of general things isn't too high, and quite similar to the UK, so this is good to know.
Holidays & Traditions
Festivals and Celebrations:
Limassol Carnival
Paphos Aphrodite Opera Festival
Anthestiria Flower Festival
Kataklysmos
Shakespearean Nights
Lemesia
Limassol Wine Festival
Limassol Beer Festival
Berengaria International Music Festival
Traditions:
Plate smashing – a Greek tradition, usually in weddings and other parties, where they throw plates on the floor and sing and dance. It is to show the spirit of joy. (Some places this has been replaced with the throwing of flowers instead).
Tuesday 13 th is "unlucky", not Friday 13 th
Kallikantzaroi – Christmas goblins that cause mischief, by coming down chimneys and getting into trouble; to avoid their troublesome ways, you need to burn the hearth for the 12 days of Christmas.
Name Day Celebrations – birthdays aren't as celebrated in Cyprus, instead they will celebrate the Saint's Name Day. This is a feast on the day of the Saint they are named after.
Holidays:
Orthodox Easter – different to the Christian Easter, the Orthodox Easter is celebrated the first Sunday after the full moon of the vernal equinox.
Epiphany – 6 th January
Green Monday – Orthodox Shrove Monday
Greek Independence Day – 25 th March
Cyprus National Day – 1 st April
Labour Day – 1 st May
Pentecost Monday – 28 th May, (Whit Monday)
Dormition of the Theotokos – 15 th August, The Falling Asleep of the Virgin
Cyprus Independence Day – 1 st October, Cyprus became independent from the British in 1960
The Ochi Day – 28 th October
Christmas Day – 25 th December
Top Sights
Nissi Beach
Tombs of the Kings
Petra tou Romiou
Kykkos Monastery
Ayia Napa (party spot)
Limassol
Paphos
Nicosia
Larnaca
Kourion and the House of Eustolios
Karpas Peninsula
Salamis
Cape Greco
Troodos Mountains and villages
House of Dionysus
Get a free online quote in a few easy steps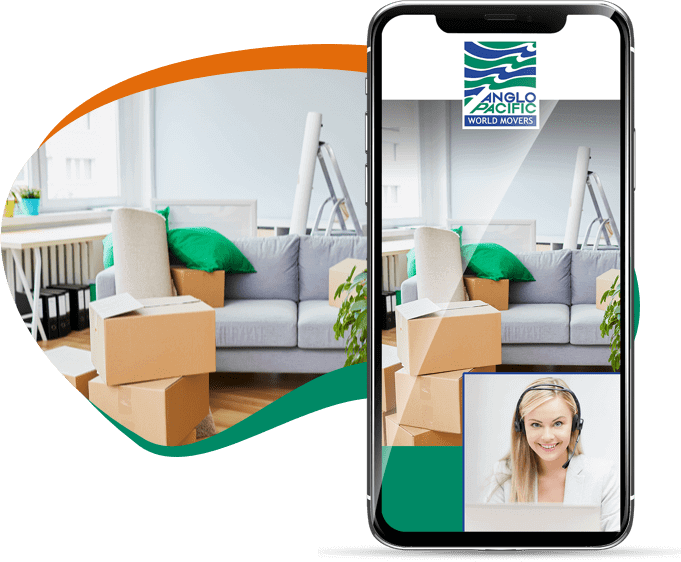 Getting the ball rolling for your international removals is as easy as A, B, C.
You can call us to arrange your video survey and one of our move coordinators can accurately assess the items that you want to send to any European or international destination.
Once we know what you are shipping and where to, we can then provide you with a precise moving quote. It's as simple as that!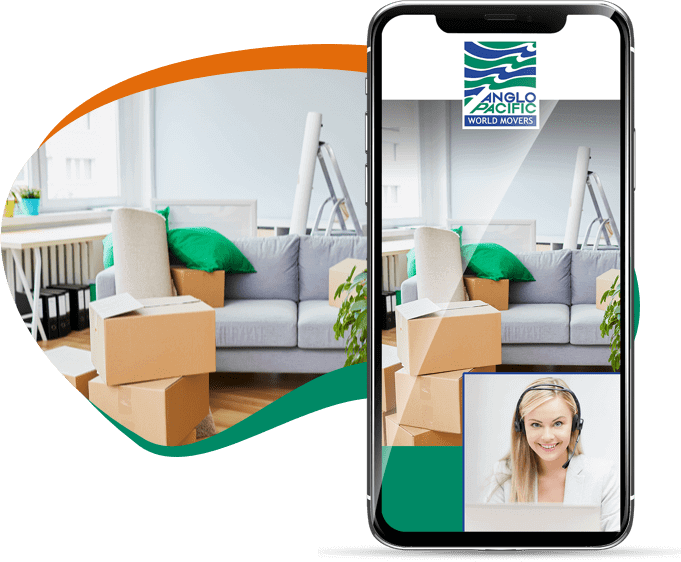 Book a remote video survey
Show us your items
Get your quote