Anglo Pacific's Guide to Dubai

Anglo Pacific's Guide to Dubai
When you consider Dubai, you think of stylish clothing, big cars and white beaches. For this very reason, Dubai draws expatriates from all over the world. If you are someone who enjoys the lavish lifestyle of "bigger is better" then Dubai is the city for you. With seemingly limitless opportunity, a plethora of entertainment and indulgences at your fingertips, as well as sights beyond our innovative dreams, is there any reason not to move to Dubai?
Knowing Dubai
Language
Arabic is the official language in the UAE (United Arab Emirates) but English is spoken the most. Many expatriates migrate to Dubai, though, often to chase the lifestyle, so there are many languages spoken there. Some include: Hindi, Chinese, Urdu, Tamil, Persian and more.
Geography
Located on the Persian Gulf, Dubai is in the northeast of the United Arab Emirates. The United Arab Emirates are 7 emirates including: Dubai, Abu Dhabi, Ajman, Fujairah, Ras al-Khaimah, Sharjah, and Umm al-Quwain. Dubai Creek divides two regions of Dubai; it is made up of a 9.5-mile inlet in the Persian Gulf. Dubai connects with the local Gulf states, as well as East Africa and South Asia.
Climate
Weather in Dubai is notoriously warm and sunny, bringing hot and humid conditions nearly 9 months of the year. Dubai is only likely to have rainfall 5 days a year, and mostly only in their winter months. The temperatures in winter are lower, but still high by UK standards, reaching 25 o C in the day, and 12-15 o C by the coast. Summers in Dubai are extreme and not for the faint-hearted, though. Temperatures can reach as high as the mid-40's, and the humidity is extremely high. Sometimes the temperature of the sea can reach around 37 o C, too.
Education
There are a great number of private schools that operate for the large expat population in Dubai. These are private schools, although children can be sent to public school, it just isn't always the best option for some. It is believed that the schools in Dubai are of an excellent standard, helping students move on to any university in the world.
The international schools in Dubai are plentiful. Fortunately, there are many which follow the British school system, teaching the National Curriculum of England in primary school. From there they then offer IGCSE and A Level qualifications. A number of the schools also offer the International Baccalaureate Diploma, an internationally recognised qualification. There are options from other countries' curriculums, too, like American, India, Japanese and French.
Even in international schools, students will have to learn Arabic, Islamic studies or UAE social studies. Sadly, fees for schools have increased, urging many to home-school or send their child to school back in their home country. They can range from around 3,000AED (just over £600) to 40,000AED (just over £8,000) per year. In general, education is for children aged 5-18. The school day lasts from 8am-1:30pm, and afternoon sessions can sometimes be taken by boy only from 12pm-5:30pm. Students wear a full school uniform and often take a school bus to school. The rush for seats in the schools is extreme, so expect a waiting list, rejection, or to have to settle for a lesser school. Plus, some public schools still segregate males and females.
Culture
Food
Dishes in Dubai are considered rich in flavour, spice and often feature rice, meat or fish as a key ingredient. Dubai takes inspiration from Middle Eastern and Asian dishes. Due to the large expat population, however, there are all kinds of cuisines found in Dubai, no matter your desires. Plus, dining in Dubai is consider classy no matter where you eat! If you want to get on well in Dubai, you will need to enjoy a spicy cuisine that's for sure. A cost-effective option for food is the excellent street food.
Stuffed camel is a traditional dish in UAE, but it is seen as an elite dish often served at big weddings. However, camel dishes in general are plenty, popular and easy on the pocket.
Shawarma is a lamb or chicken dish, with pickle, fries, tomatoes, garlic sauce and wrapped in Arabic Roti. It is a very popular dish that is similar to a kebab.
Al Machboos is a rice and meat dish with onion and dried lemon (along with other spices and flavouring). It is a key favourite.
Al Harees is often served during Ramadan, weddings and Eid festivals. It is a sophisticated dish that takes a long amount of time to cook to perfection. It features wheat and meat with water and salt, slowly cooked for hours until a paste sets in.
Hummus is a famous dip in UAE, made from olive oil, chickpeas, lemon juice, tahini paste, garlic and salt. It is often served with Shawarma or pita bread.
Religion
Dubai is a vastly Muslim country, and Islam is the official religion. However, they are known for being tolerant and understanding of the religion of others. Expatriates in Dubai who aren't Muslim are expected to adhere to their lifestyle and rules, though, especially during religion time periods like Ramadan. The public holidays in the city are in line with the Islamic calendar. There are churches and temples for other religions to worship.
Social
As an Islamic state, Dubai has some social etiquette rules that may seem harsh to us from the UK. Things like public drunkenness is not allowed and can land you in jail. You should avoid public displays of affection, for these displays are highly frowned upon and in extreme circumstances, may also land you in prison. Things like holding hands won't land you a prison sentence, but it may still be frowned upon in some areas. Offensive gestures should be avoided at all costs. Things like swearing with fingers, waving your hand when frustrated etc can be considered bad enough to get you jailed. Yes, be respectful and careful, for simple things may cause you to be told off, fined or jailed in Dubai.
Be sure to greet someone with the right hand only, and eat with this hand, too. You must dress modestly in Dubai, as indecent dress is not only highly frowned upon but it is also unlawful. You can get away with bikinis etc in a hotel at the pool, but elsewhere, even a man wearing shorts will get bad looks.
Things to avoid:
Swearing
Hugging or kissing in public
Skimpy clothing
Being drunk
Angry gestures when driving
Drugs
Disrespecting religion
Noise disturbances
Photographing Muslim women
Shaking the hands of Muslim women or as a woman shaking the hand of a Muslim man
If you are not sure, be careful and read up on the rules. It is very dangerous to be reckless in Dubai. They are strict and it can be hard to be a woman in Dubai.
Moving to Dubai
Shipping your Stuff
When moving to Dubai, you will need to decide what stuff to bring with you. We can accommodate all kinds of removals to Dubai, but your shipping methods are down to you. We offer part-load/shared container shipping or sole-use shipping containers. Shared containers are for smaller removals, and you only pay for the space your things occupy. A sole-use container is better for large removals where nearly a whole house is being shipped.
You can opt for airfreight or sea freight shipping, airfreight being faster but sea freight being cheaper. Our dedicated move coordinators will be at hand to help you with the process, ensuring you know what you want and what we're doing every step of the way.
Documentation & Customs
Our expert team are well-equipped and ready to handle any documentation upon reaching Dubai. Our move coordinators will help you gather the right documents and fill out forms needed to ship your things to Dubai. When we're at the other side, we will then handle the rest for you.
Living in Dubai
Careers
A great many people move to Dubai from all over the world in search of tax-free wages and job opportunities. But how likely is it that you will get a job? What is out there? The best opportunities out there may be in non-financial and non-oil based industries, like ICT, retail and consumer goods.
English is a key language spoken in business but knowing Arabic will help you a great amount. Large industries include: petroleum, fishing, aluminium, textiles, handicrafts, construction, cement. Fertilizers and ship repair. Growing industries are: tourism, manufacturing, financial services, air transport, and alternative energy.
The working week is Sunday to Thursday, and usually 48 hours a week full time. Annual leave is around 22 days usually, and staff get time off for Islamic events on the calendar. And the big reason why people move to Dubai, is that income is tax free.
Cost of Living
In Dubai, they use the currency United Arab Emirates Dirham. Before going to live in Dubai, you should know what the cost of living will be like when you're out there. It may not be as cheap for milk as it is in the UK. It can go a long way to be prepared so we are giving you a rough guide. Below we have provided some information to give you an idea of what everyday things may cost you in Dubai.
Water Bottle 2.16AED (£0.44)
Rice 8.80AED (£1.77)
Eggs 10.02AED (£2.02)
Apples 7.95AED (£1.60)
Potatoes 4.42AED (£0.89)
Chicken Breasts 25.11AED (£5.06)
Loaf of Bread 4.75AED (£0.96)
Local Cheese 27.63AED (£5.57)
One-Way Ticket on Local Transport 5AED (£1.01)
Gasoline 1.90AED (£0.38)
Bills 675.89AED (136.19)
1-Bedroom Apartment in The City Centre 6,947AED (£1,399.77)
3-Bedroom Apartment in The City Centre 13,660AED (£2,752.38)
It seems the cost of everyday things isn't too bad when translated into Pounds, however, be careful. Dubai is infamous for being an expensive city, so tread lightly, especially when it comes to dining out.
Holidays & Traditions
1 st January – New Year's Day
13 th April – Leilat al-Meiraj (The Prophet's Ascension)
16 th May – Ramadan Begins
14 th /15 th June – Eid-al-Fitr (End of Ramadan)
17 th June – Eid al Fitr Holiday
20 th August – Arafat Day
21 st August – Eid-al-Adha (Feast of Sacrifice)
22 nd August – Eid-al-Adha Holiday
23 rd August – Eid-al-Adha Holiday
11 th September – Al-Hijra (Islamic New Year)
19 th November – Mouloud (The Phophet's Birthday)
30 th November – Commemoration Day
2 nd December – National Day
31 st December – New Year's Eve
Top Sights
Burj Khalifa
Burj Al Arab
Dubai Creek
The Dubai Mall
Dubai Fountain
Wild Wadi Water Park
Palm Jumeirah
Ski Dubai
Jumeirah Beach
The World
Grand Mosque
Dubai Dolphinarium
Jumeirah Mosque
And much, much more!
When you move to Dubai, we have no doubt that you will love your time there. As long as you stick to the rules, you will have an experience of a lifetime. Beautiful, lavish, and filled with endless entertainment, take on the Dubai lifestyle and live to the fullest.
Get a free online quote in a few easy steps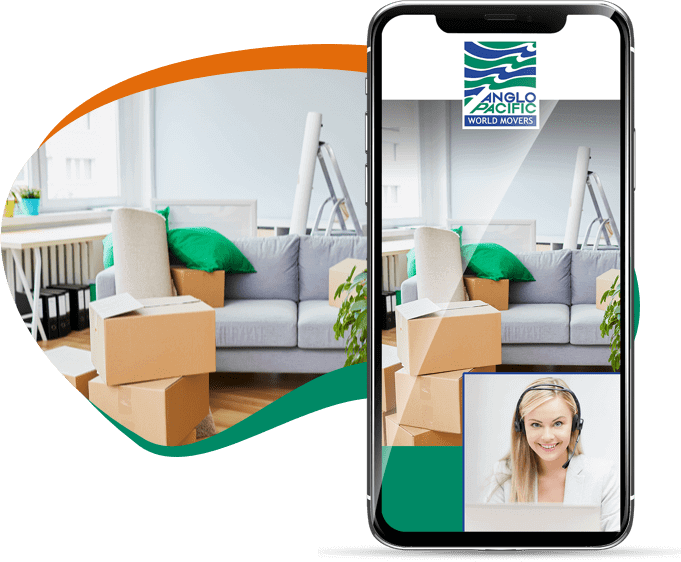 Getting the ball rolling for your international removals is as easy as A, B, C.
You can call us to arrange your video survey and one of our move coordinators can accurately assess the items that you want to send to any European or international destination.
Once we know what you are shipping and where to, we can then provide you with a precise moving quote. It's as simple as that!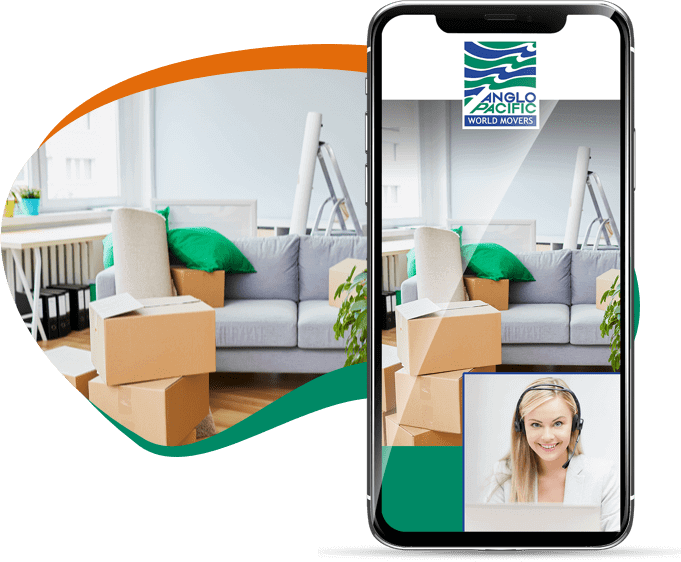 Book a remote video survey
Show us your items
Get your quote