Anglo Pacific's Guide to India

Anglo Pacific's Guide to India
The great country of India is a must-visit for most, and can make a great home for expatriates, too. It is actually one of the world's most diverse countries, so if you do decide to move to India, you won't be alone. Rife with culture, natural sights, religion, a rich cuisine, and architecture to make you catch your breath, India will definitely make a wonder new home for you. When moving to India, though, what things will you need to understand about the country? We at Anglo Pacific have the answers right here.
Knowing India
Language
The country's main language is Hindi, but there are many other languages that are spoken, like English (often the Lingua Franca), Bengali, Tamil, Urdu, Punjabi, and many more. There is thought to be about 22 recognised languages in total spoken in India, with many dialects.
Geography
India is located in South Asia, and it is the second most populous country after China. The Indian Ocean and the Arabian Sea, along with the Bay of Bengal all border the country. New Delhi is the country's capital city, with Mumbai being its largest city. India has a wealth of various geographical wonders, such as the Himalayas, which towers in the backdrop, rivers like the Ganges, and even deserts and beaches. India has archipelagos, too – many beautiful small islands.
In 1947, India gained its independence from Britain, which beforehand had colonised the country. A great many temples, shrines and places of worship exist around India, making it a delightful place to live, especially for the spiritually inclined.
Climate
Due to the Himalayas and deserts in India, the climate is mostly warmer than countries at a similar latitude. The weather tends to be warm, and is categorised as either tropical wet, tropical dry, subtropical humid and montane. This all means that you should expect hot, humid weather conditions when living there, especially when moving from the UK to India.
Education
The number of children going to school in India has risen, including females being able to attend, however it is still much lower than what we're used to in the UK. Poverty is a huge factor as to why children don't attend school, which is a troubling thought. Those who do attend school, however, start Primary school at 6 years old, learning there until they are 14 years old. Education is free in India, thankfully, and they are trying to improve the quality of the education given to students. In Primary school, they will learn basic subjects like reading, writing, arithmetic, history, geography, general science and civics.
Secondary school is for ages 14 to 18, the final two years often called Higher Secondary. The school years are called Grades and are marked by tests just like in the UK. After efforts to reduce the number of children out of school, they have been building many more schools and making primary education universal; however, this rush may have failed to make the education they receive very credible. It is thought that Indian schools focus on teaching theory instead of allowing children to engage in practical lessons. A number of children can't read very well and are drastically behind the standard.
In secondary school, students may learn: languages, social sciences, physical education, science and technology, commerce, painting, music, home science and information technology – this will depend on the region and the student.
Culture
In terms of religion, the majority of India's population are Hindus, and a number span across the other major religions like Islam, Buddhism, Christianity, Sikhism and Jainism. Jainism and Buddhism were founded in India, and many others were given life by this great nation. They believe in a great many gods, and are considered very spiritual people.
Food
Indian food is now very popular in the UK, but what makes this delicacy so great? It may not surprise you to know that rice is a main ingredient included in many Indian dishes. Various spices and sauces are used to create the explosive flavours that we enjoy even here in the UK.
Street food is sold in abundance all over the country, which is a great place to sample the cuisine.
Here's a few popular dishes that you may have heard of, and we're sure will taste even better when eaten in their country of origin:
Tandoori Chicken
Samosas
Chicken Tikka Masala
Momo
Butter Chicken
Jalebi
Dosa
Naan
Papadum
Korma
Vindaloo
Entertainment
Indian music, dance and film is popular not only in their country, but in many western ones too. These great works of art have been transported to our countries, introducing us to a new way of doing what we all love. Music in India is very spirited, giving room for great dance numbers and energetic movement. It often includes many instruments and inspires all to join together in celebration. You can't help jiggling along to the beat!
It is believed that Indian cinema has the largest production of film in the whole world. Many of us have heard of Bollywood, which has Hindi/Urdu origins. However, there are many more film industries within India, such as Tollywood (Telugu), Kollywood (Tamil), and Tollygunge (Bengali).
In terms of sport, India is known for loving cricket after it was brought to the country by the British. The national sport of India is field hockey, where Indian players have won awards worldwide.
Other forms of leisure and entertainment in India are things like puppetry, art, literature, radio, gathering with relatives, and playing games like Kho Kho. Plus, did you know that chess originated from India?
Clothing
Indian clothing may be known for its bright colours and detailed designs. Due to the climate, the wearing of loose fitting clothes works really well for Indian people. The most popular clothing item is the Sari, which is a female garment. This is wrapped/draped over the woman in various ways, with a blouse (choli) underneath.
A Kurta is a long shirt that is like a tunic that drapes down to the knees. This is a male garment, which would be worn with pyjama (loose fitting trousers). Again, these are brilliant for the weather.
A Pashmina is a shawl that can be worn over the shoulders, around the waist or to coverup swimsuits.
A Hijab is a garment for Muslim women which is a sort of headscarf that covers the head and neck, not showing any hair.
A Dhoti is the male version of a sari. It is worn around the waist, covering the legs.
Etiquette
There is a right-hand "rule" in India (along with many other parts of Asia) where one will eat with the right hand only (yes, they eat with their hands) and shake hands with the right hand, too. It is believed that the left hand is for less sanitary actions like wiping oneself, cleaning or similar. Therefore, be sure to not use your left hand for these things, otherwise it could cause offense and be considered dirty. Even things like pointing with the left hand or giving someone something with it will be considered wrong.
When dining, you should wait to be seated and served, too, making sure to only start eating once everyone is ready. Try not to talk with your mouth full of food, and don't use your phone in company. Communicate with the people you are sharing food with, instead of merely grabbing food or pointing at it.
Remove your shoes before entering religious buildings, and similarly, shoes should commonly be removed when entering someone's home. Be wary of the rules about entry in to temples and shrines, for some exclusions apply. Public displays of affection are highly frowned upon in India, for they see it as a sexual thing. Try not to let shared food or drink touch your lips, either.
Plus, washing your hands is crucial before and after eating (which you should do anyway!)
Moving to India
Shipping Your Stuff
When deciding to move to India, which I'm sure you want to do after all these cultural delights we've listed, you will need to decide what you are bringing with you. It may be tempting to bring everything with you, but this could be costly. Either way, you will need to consider everything carefully. Call a shipping company ahead of time, because sea freight shipping to India can take a long time – but is more cost effective than air freight shipping.
We can provide 20ft or 40ft containers for sole-use container shipping, or you can opt for the more affordable shared container shipping – where you only pay for the space you use. This is where you will need to really consider what to bring and what your options are.
We provide these services:
Furniture shipping to India
Car shipping to India
Baggage shipping to India
Box shipping to India
Packing and wrapping
Door-to-door international shipping
Storage
Generally prohibited items are as follows (but check specific items for yourself):
Flammable goods
Narcotics
Alcohol
Jewellery, jewels, money or valuable items
Plants
Firearms and ammunition
Perishables or foods
Indecent materials
Customs and Documentation
Here at Anglo Pacific, we are professionals in international shipping, therefore we know what each and every shipping task needs. When it comes to the documentation that you'll need when shipping to India, we can advise you every step of the way. All documentation will be sorted out before shipping, so that upon arrival, we can deal with everything on your behalf.
Visas, passports, an inventory, and proof of address are just some of the documents you'll need. Speak to your move coordinator for more information.
Living in India
Careers
In India, there are more careers than you may think for the educated or skilled individual. For Indians themselves, careers in things like IT and agriculture still remain the most popular. Many are farmers, using the land to make their living. Other careers include labouring, manufacturing, hospitality, healthcare, banking, and textiles.
The majority of the common careers do tend to include hands-on jobs or IT jobs; if you are becoming an expatriate here from the UK, you are likely to have a skill that India needs, meaning you're highly employable.
Cost of Living
When you are ready to move to India, you will need to understand conversions and what things will cost you overseas. For your information, £1 = 85.62 Rupees (at the time of this guide).
(Cheapest prices)
Bottle of Water = 27.89 Rupees (33p)
Eggs = 58.60 Rupees (69p)
Apples = 131.23 Rupees (£1.54)
Potatoes = 22.20 Rupees (26p)
Chicken Breasts = 209.84 (£2.46)
Milk = 43.86 Rupees (51p)
Bread = 27.92 Rupees (33p)
Rice = 48.64 Rupees (57p)
One-way Ticket (local transport) = 19.72 Rupees (23p)
Gasoline (1L) = 70.52 Rupees (83p)
Bills (electric, heating, water, garbage monthly) = 2,127.32 Rupees (£24.95)
Internet (monthly) = 1,138.66 Rupees (£13.35)
A one-bedroom apartment in the city centre per month = 11,117.99 Rupees (£130.37)
A three-bedroom apartment in the city centre = 26, 780.14 Rupees (£314.03)
Holidays and Traditions
Holidays and celebrations across India may vary religion to religion or region to region, but typically, they are as follows:
Republic Day – 26 th January, Adoption of the Constitution of India
Independence Day – 15 th August, Independence from British Empire (1947)
Gandhi Jayanthi – 2 nd October, Mahatma Gandhi's birth anniversary
Some Hindu Holidays include:
Holi – a spring festival known as the festival of colours or festival of love. Symbolises the victory of good over evil, the coming of spring and the end of winter.
Diwali – the Hindu festival of lights is celebrated in autumn in the north, and spring in the south. Spiritually represents the victory of light over darkness, knowledge over ignorance and hope over despair.
Maha Shivaratri – a Hindu festival in the honour of the god Shiva. Once a year in late winter and before spring there is Maha Shivaratri, "The Great Night of Shiva".
Krishna Janmashtami – Hindu annual festival to celebrate the birth of Krishna, the eighth avatar of Vishnu. Usually in August or September.
Ganesh Chaturthi – Hindu festival to respect the god Ganesha. Usually in August or September. As you can see, the holidays and celebrations in India mostly derive from religious beliefs, respects and festivities. Except very extravagant displays of celebration, and expect a great many to be rejoicing.
Top Sights
Taj Mahal – a grand mosque in Agra, that is an ivory white marble mausoleum.
The Ganges – a cleansing, spiritual river in northern India, flowing towards Bangladesh.
Amer (Amber) Fort – is a great, famous fort in Amer known for its beautiful, historic architecture.
The Red Fort – located in Delhi
Jaipur – architecture like the Hawa Mahal
Ranakpur temple – located in Rajasthan for the Jain religion.
Mysore Palace – second most popular attraction (apparently) located in Mysore
Meenakshi Amman Temple – is a grand, 14 tower temple located on the Vaigai River
Goa Beach
Mumbai
Agra
Delhi
National parks
Caves
Waters
Get a free online quote in a few easy steps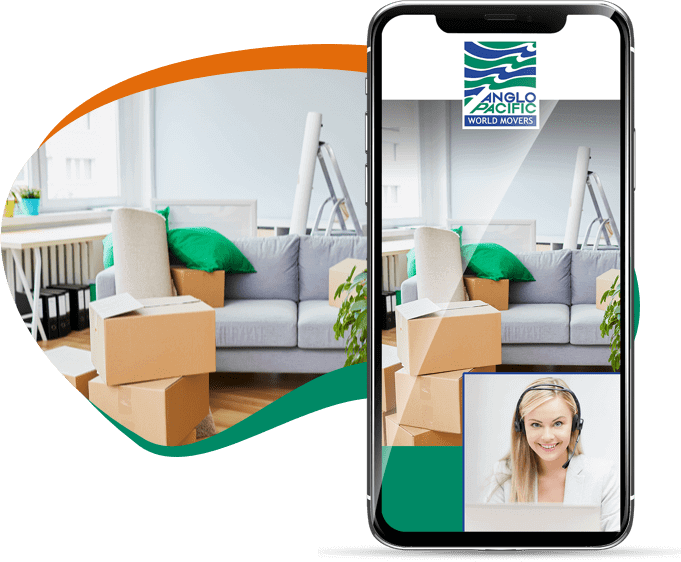 Getting the ball rolling for your international removals is as easy as A, B, C.
You can call us to arrange your video survey and one of our move coordinators can accurately assess the items that you want to send to any European or international destination.
Once we know what you are shipping and where to, we can then provide you with a precise moving quote. It's as simple as that!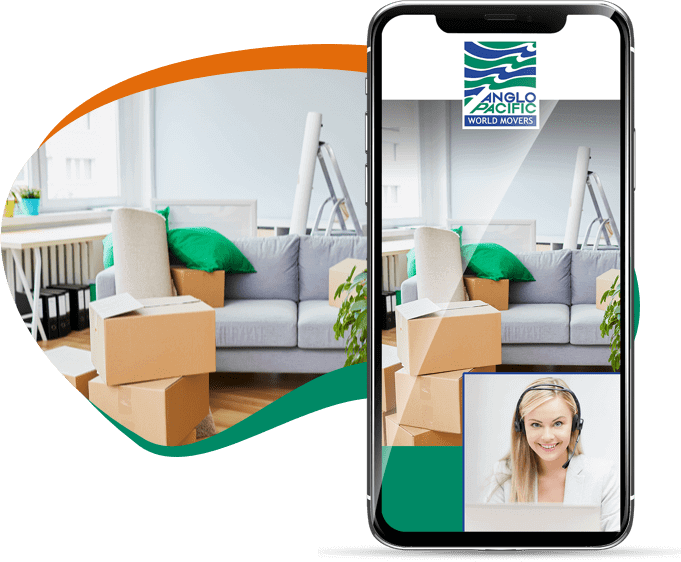 Book a remote video survey
Show us your items
Get your quote