Anglo Pacific's Guide to Japan

Anglo Pacific's Guide to Japan
Overseas in Asia you can find the gem that is "The Land of the Rising Sun", also known as Japan. It could be argued that Japan is one of the most popular countries in Asia, but it is also one of the most expensive for tourists compared to its neighbours. Known for temples, fashion, culture and industrial cities alike, Japan really does have the whole package.
If you are one of those awesome people who decides to move to Japan, then you won't regret it. They are a very welcoming and respectful people, who will provide everything you could ever need during your time living there. Good food, entertainment, history and etiquette is all found in Japan, so take the plunge and give it a go.
Moving to Japan
Shipping your Stuff
It is a great idea to live in Japan, even for a short period of time. If you are considering this, but have no idea how to take your beloved items with you, then worry not. We at Anglo Pacific are international movers who can do it for you!
Our team of experts will handle everything from wrapping and packing, shipping, customs, unloading and even storage if needs be. If you opt to ship a small number of items, then you can choose a shared container, where you only pay for the space your items use. However, if you need more space then you can use a whole container. We also provide sea or air freight options to suit all budgets. It's as easy as that!
Documentation & Customs
As we have shipped internationally for over 30 years, we have all the expert knowledge to ensure it gets done right every time. Before shipping, we will obtain the necessary information from you and from there we will handle customs and documentation overseas. You will need to know where you are sending your goods, and have a Japanese address of residency.
Knowing Japan
Language
It shouldn't surprise you that in Japan, the majority of the country speaks Japanese – those who are natives to Japan do, anyway. However, a number of the population speaks a different language, Ryukyuan. This language is spoken in Okinawa and other neighbouring Ryukyu islands. This is an indigenous language not understood by the Japanese speakers and it has a number of "languages" within it. These languages are hard to determine because there are some arguments to suggest these "languages" are merely a change in dialect, not an entirely new language all together.
The Japanese written language or alphabet consists of three character sets – Hiragana, Katakana and Kanji. This is over 50,000 Kanji alone!
Geography
The great land of Japan is an island of its own located in the Pacific Ocean in East Asia. Its capital city is the famous Tokyo (Tokyo Metropolis) where you can find Tokyo Disneyland, Tokyo Tower and Tokyo Skytree. It is a great city known for its pop culture, shopping and nightlife.
The country is split into islands, with four mains ones – Hokkaido (at the top), Honshu (the largest), Shikoku, and Kyushu (at the bottom). Sadly, Japan is prone to natural disasters such as volcanic eruptions, tsunamis, typhoons, earthquakes and cyclones. The country is used to such disasters though, and their homes/buildings do prepare as best as they can for them.
Generally, Japan has the same seasons as the UK, Winter being characterised as cold and Summer characterised as hot. However, their winters don't often drop below 0 o C and snowfall is normal during this time. It really depends on the region, though.
Religion
The Japanese are a proud and spiritual people. The country is filled with thousands of shrines and temples that tourists just love. The main religious practices are Buddhism and Shinto alongside Christianity in some places. Most people know of the Buddhist religion, but the Shinto religion may be new to you. This religion is a ritualistic practice that aims to bridge a connection between present-day Japan and ancient Japan. It is an indigenous religion that believes in all things having a spirit. Nature, inanimate objects, everything has a spirit that we can connect with on a deeper level. The Shinto gods are called Kami and they take the form of sacred things that are crucial to our livelihood, like the wind, rain, trees etc.
There are both Buddhist and Shinto temples and shrines located across Japan, each more beautiful and eye-catching than any similar religious building in the UK! The Todai-ji temple in Nara is a particularly fascinating temple because it is home to the world's largest bronze Buddha. It is also a dwelling for deer, who are regarded as "messengers of the gods" in the Shinto religion and so they are allowed to roam the temple and say hi to friendly visitors.
Culture
When thinking of Japan's culture, one may think of calligraphy, kimono, anime or origami. However, Japan is so much more than that – although these things are all accurate and fantastic! Let's talk through their food, pop culture and architecture…
Food
In Japan, you can find many other cuisines, as they have adapted to take on Western culture alongside their own. However, when you think of Japanese food, you often think rice and fish. Well, you're not wrong. Most of Japan's food does include one of the two in various inventive and beautiful ways.
When eating, traditional Japanese manners include sitting on a zabuton (Japanese cushion) in a tatami mat room. Shoes and slippers are removed before entering, as well. This is traditional but a lot of homes in Japan have since adapted, and so chairs can be found! If you wish to experience Japan at its most traditional, though, then eating this way is a must. This is big with traditional Japanese tea ceremonies, too.
Japanese people set their food out in many small dishes, rather than one big one. They eat with chopsticks and small dishes that are picked up and brought close to the mouth in order to eat. Wet towels are given to clean the hands and just before eating, the phrase "itadakimasu" is said, meaning "I gratefully receive". It is also customary to wait for everyone's food to arrive before beginning to eat yourself. Blowing your nose, or burping or munching loudly at the table are bad manners in Japan, but be sure to finish all your food as it looks good and is considered respectful. One must properly place the used dishes and chopsticks back into the right position and at the end of the meal use the phrase "gochisōsama deshita" which means "thank you for the feast" and includes gratitude not only towards the cook but also the ingredients consumed.
Some key foods that everyone must try on their travels to Japan are as follows (and residents love these):
Sushi: raw fish and rice in a small roll
Ramen: noodles in broth
Unagi: grilled river eel
Tempura: deep-fried, batter-coated seafood
Kaiseki: Japan's haute cuisine is a procession of small courses
Yakitori: charcoal girlled chicken
Soba: long buckwheat noodles
Shabu-Shabu: Japanese onomatopoeia for the sound of slices of beef or pork being swished around with chopsticks in bubbling broth. It's a dish with platters of meat brought to the table for diners to cook themselves.
Pop Culture
Key things to know about Japanese pop culture is anime and manga. A lot of people in Western countries have developed a love for Japan after becoming fans of Japanese cartoons and comics known as anime and manga. Anime is often the adaptation of the manga, and there is a story to suit everyone. Even though they are cartoons, don't be fooled, they are not often aimed at children!
J-pop (Japanese Pop music) gives way to many popular bands and groups, especially female ones, who then become idols for younger generations. J-pop is even popular in Western countries, attracting fans from all over the world.
Architecture
Western architecture has made its way to Japan but there are still a large number of designs that are still very traditional. They have beautiful ancient architecture still standing today, but even the smaller buildings are striking to Western people. From shrines, temples, castles and palaces to samurai residences, townhouses, and farmhouses, westerners will find themselves taking many pictures on their trips to Japan when finding these wooden works of art.
Traditional Japanese homes used shoji screens, tatami mat flooring for sitting rooms and wooden flooring elsewhere. Other key housing points are as follows:
Fusuma: sliding panels that help transform a room
Engawa: an outer corridor that circles the entire house and acts as a kind of veranda when storm shutters are open
Ranma: wooden panels used to let light in, usually in attractive designs
Tokonoma: an elevated platform used to greet guests
Amado: storm shutters
Genkan: a main entrance at a lower level used for taking off shoes (do not where shoes in a Japanese house, it is deeply disrespectful)
Chabudai: short legged tables used for sitting on the floor, matched with zabuton (sitting cushions)
Kotatsu: low tables covered with a thick quilt and a heater underneath
Kamidana: small Shinto shrines used to remember lost loved ones
Ofuro: a bath that is deep but short in length and not in the same room as the toilet (fun fact, you clean yourself before getting into the bath!)
Byobu: folding screens used for privacy
Futons: a mattress used to sleep on the floor in place of a bed
Matched with gardens and trees and vast fields or rice patches, visiting Japan will have you gawping and gapping every day at its architecture.
Fashion
Clothing in Japan can be considered wacky to outsiders. They are known for cosplay and cute costumes (Kawaii, meaning cute or beautiful, is a popular word in the Japanese culture). There are many unique and bold street styles that are being admired and taken on by western cultures, too, featuring bold colours, cute accessories and genderless themes. Fashion is big with Kanji characters printed on them.
Sport
Some traditional Japanese sports are things like martial arts. They have adapted to take on and appreciate many western sports now, like baseball and football but sports originating from Japan are ones like sumo wrestling, karate, kendo, judo and aikido – all forms of martial arts.
Top Sights
Universal Studios Japan: explains itself!
Nikko: Tosho-gu shrine amidst mountains
Kyoto: temples, palaces and gardens
Nara: Todai-ji temple with a giant Buddha
Onsen: hot baths
Hiroshima: Peace Memorial Park and Museum
Yakushima: thousand-year-old cedar trees
Mount Fuji
Kumano Kodo: "Land of the Gods" with sacred mountains and hot springs
Living in Japan
Money
The Japanese currency is Yen (¥ JPY). £1 converted to Yen is 142.39¥ which sounds crazy!
On average, the prices for groceries is similar to what you'd pay in the UK. For example, milk costs around 184¥, Rice is 427¥, eggs are around 224¥ and potatoes are 413¥. It may be assumed that you won't get a lot more for your pound over in Japan – sorry. You should visit Japan several times before moving out there, in order to get an idea of the cost of living and how the country operates day-to-day.
Education
In Japan, the children are educated from the ages of 6 to 15 years old (compulsory study). The school year runs from April to March, where children who turn 6 before the 1 st April will begin school that year. The students are separated in Grades, starting with Grade 1 at age 6-7 through to Grade 6 for Elementary school. They then go on to Junior High School for Grades 7 to 9. After graduating from Junior High School at 15 years old, students can then decide to go on to High School for Grades 10 to 12 or enter into employment etc. (although 96% of students usually opt to go on to High School).
The children in Japan are thought to have the highest levels of literacy and numeracy skills in the world, according to recent studies! Perhaps the reason for this is because the students are taught differently in Japan to those in the UK. For example, in a maths class the teacher would put up a maths equation and the first student to solve it will put a hand in the air. The teacher checks if it's correct, if so, the student gets up and waits until another student finishes. When another hand goes into the air, the student will approach that student to check if they are correct (acting as the teacher would). It is believed that teaching something to someone else is one of the best ways to remember it, so no wonder the Japanese students are doing so well!
Subjects that are taught are Japanese, maths, science, social science, music, crafts, physical education, and home economics. Some elementary schools have started teaching English as well. They learn Japanese arts like shodo (calligraphy) and haiku.
Some last interesting facts about Japanese schools are:
Student will not take any exams until Grade Four (10 years old)
They spend more time in maths class than any other
Manners and character building is a focus of in schools during the early years of education
It is unheard of to skip or be late for school!
Students clean the school themselves
After-school classes or workshops are very common
They wear a school uniform
Lunches are eaten in the classroom (teacher and students)
Occupations
In Japan, there is a lot of opportunity to do whatever your heart desires. But what occupations are common? The teaching profession is highly sought-after, which is no wonder when the Japanese education system is so great. Another job is a fisherman, which is very lucrative when done right because the Japanese love their fish! Manga writers can make a pretty penny, too, because anime and manga is so popular worldwide nowadays.
Many of the Japanese make money as models, especially women, as they are known for their "innocent" and fair complexions. Similarly, people often opt to become reality tv stars and gameshow hosts! They are popular in Japan so there is a lot of opportunity to be one. Lastly, physical therapists, engineers and chefs are also amongst the popular jobs in Japan.
Holidays
New Year: it is big in Japan and celebrations usually last from 30 th December to 3 rd January. Hanami: "flower viewing" usually in late March, early April where the cherry blossom (sakura) grows.
Golden Week: where there are several holidays in a short period of time from the 27 th April to 6 th May (usually). The holidays are: Showa Day, Constitution Day, Greenery Day, Children's Day.
Coming-of-Age-Day: January (second Monday of the month) is ceremony for 20-year-olds, as this is the age at which they are considered adults.
Marine Day: July (third Monday of the month) is also known as Ocean Day or Sea Day where Japanese people give thanks to the ocean and revel in its importance as an island nation.
Respect-for-the-Aged Day: September (the third Monday of the month) is for honouring elderly citizens.
Autumnal Equinox Day: 22 nd September
Sports Day: October (second Monday of the month) is also known as Health and Sports Day used to commemorate the opening of the Olympics held in Tokyo in 1964 and now promotes an active lifestyle.
Culture Day: 3 rd November is used to promote art and academic effort.
Labor Thanksgiving Day: 23 rd November
The Emperor's Birthday: 23 rd December
Get a free online quote in a few easy steps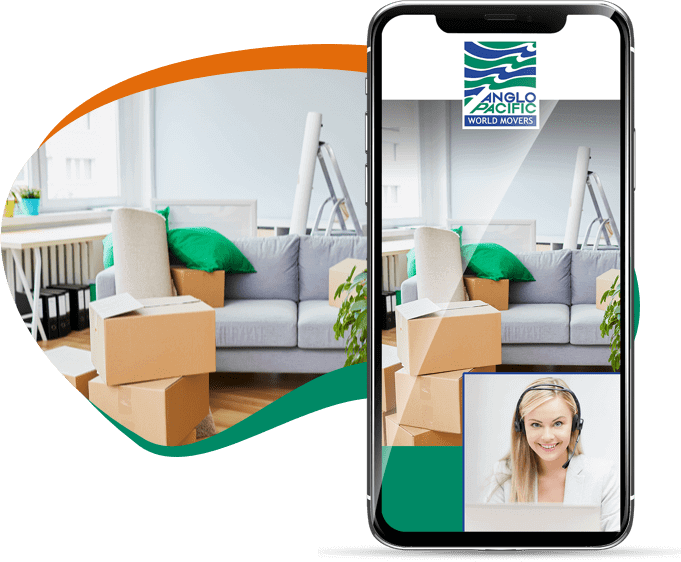 Getting the ball rolling for your international removals is as easy as A, B, C.
You can call us to arrange your video survey and one of our move coordinators can accurately assess the items that you want to send to any European or international destination.
Once we know what you are shipping and where to, we can then provide you with a precise moving quote. It's as simple as that!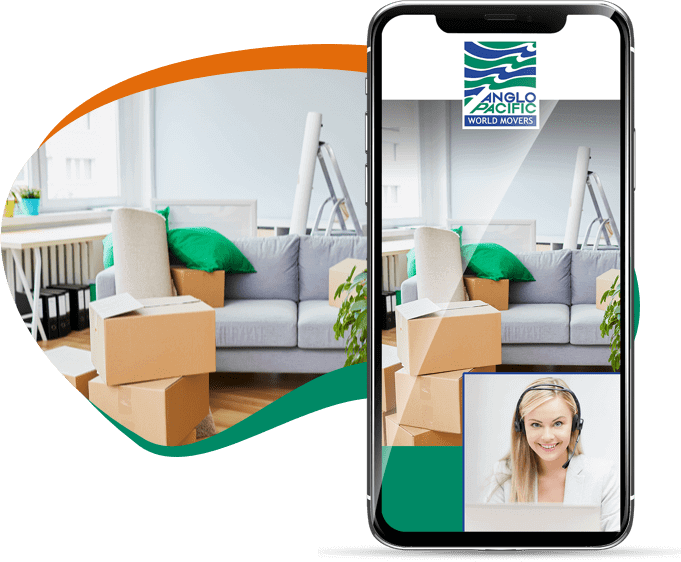 Book a remote video survey
Show us your items
Get your quote