Anglo Pacific's Guide to Thailand

Anglo Pacific's Guide to Thailand
A backpacker's paradise, Thailand is an exhilarating experience not to be missed by anyone. Known as the "Land of Smiles", Thailand welcomes everyone into its cultural wonder. When on holiday, a person can relax on the beach, explore temples thousands of years old, rock climb, celebrate full moon parties all night long, and try food that's to die for. And all on a budget! There really isn't anything that Thailand can't do, and as an expatriate, your life in Thailand will never have a dull moment.
Pick up their culture, appreciate their land and enjoy life to the fullest in this lively country. How, you may ask? Well, here's your guide to living in Thailand.
Knowing Thailand
Language
The main language spoken in Thailand is Thai. This language is exclusive to Thailand, but there are various dialects within the country. The ethnicity of the people is Central Thai and Thai Chinese.
Geography
Located in southeast Asia, Thailand is one of the big stars of Asia. Its largest city is Bangkok which is also its capital city. When thinking of Thailand. Most will know of Bangkok, which is home to the Grand Palace, Wat Phra Krew temple and Wat Arun, two beautiful sights along with shrines and bustling street life.
There are six regions of Thailand: Northern Thailand (home to Chiang Mai, a popular backpacking destination), North-eastern Thailand, Central Thailand, Eastern Thailand, Western Thailand, and Southern Thailand (home of Bangkok, Pattaya, Ko Samui island and the Phi Phi Islands). The south is a great location for visitors, especially young ones.
Thailand, as a whole, features many great sights, which is why so many tourists worldwide are drawn to it. White sand beaches, grand temples, high mountains, islands, thrilling nightlife and cultural significance all make up this Asian paradise, and you will soon agree when it becomes your new home.
Climate
Thailand has a tropical monsoon climate and has a fertile floodplain – perfect for rice. Throughout the country, there is varying climates from tropical savanna, to monsoon, to equatorial climates in the south. Thailand only has three seasons: the southwest monsoon, which is rainy (mid-May to mid-October); Winter or the northwest monsoon (mid-October until mid-February); and summer or the pre-monsoon seasons (mid-February until mid-May) and this is the warmest time of the year. Some parts of the inland will be warmer than these year-round, though, and during the hottest in (March to May) it can be as warm as 40 o C.
Education
In Thailand, children are able to be educated for 12 years for free, and is compulsory for a minimum of 9 years. Sadly, though, Thai children score low on the literacy tests compared to children around the world; they are also falling short with Maths and Science. Teachers will often teach many subjects and grades. With outdated curriculums, poor education for rural schools and the lack of staff, it is no wonder the children are falling behind.
Their schooling is split into primary school (6 years of study), lower secondary (3 years), and upper secondary (3 years). The year groups are called grades or Prathom 1-6 for primary school, and Mathayom 1-6 for secondary. At the ends of Grades 3, 6 and 9 the children will sit examinations. At primary school, students will only be at school for 5 hours a day.
They will learn the following: basic skills (Thai and Math), life experiences (science and social studies). Character development (ethics, arts, music and PE), work education (technology and basic vocational skills), special education (English or other subjects the local community needs). English it taught right away across Thailand.
In lower secondary school, they will focus on these subjects: social studies, arts, foreign languages, science, maths, and vocational education. After examination, in upper secondary school, students will follow guidelines from different types of institutions. There are general, vocational and comprehensive schools. The general will focus on students intending to go to university. Vocational is for preparing students for employment. And comprehensive schools will offer both vocational and general. In the vocational institutions, the students will learn the basic subjects and can choose either agriculture, home economics, business studies, arts and crafts, or engineering as their career focus.
The education in Thailand is probably rather complicated compared to ours in the UK, so if you have children who will be going to school in Thailand, or you wish to attend university etc., then you should definitely do your own research first.
Culture
Within Thailand, there are influences from India, China, Cambodia and other parts of southeast Asia. The dominant religion in Thailand is Theravada Buddhism, which is a branch of Buddhism and is very crucial to the Thai people. Buddhism for the Thai people has come to encompass the values of some other religions like Hinduism and animism. Due to Buddhism being the centre of their focus, the Thai people actually follow the Thai Solar Calendar/Buddhist Calendar (Buddhist Era/BE), so they are ahead of us by 543 years. The year in Thailand, therefore, is 2560 BE.
Food
Thai food is popular here in the UK, but do you know the real names of the foods? Thai food is rich with spice and aroma, and that gives it it's charm. Trying these foods in their country of origin will make them taste ten times better, so we've composed a list of must-try foods that we are sure will before your new favourites when living in Thailand.
Khao Pad (Fried Rice)
Tom Kha Kai (Chicken in Coconut Soup)
Kai Med Ma Muang (Chicken with Cashew Nuts)
Gaeng Daeng (Red Curry with many meats and coconut milk)
Tom Yum Goong (Spicy Shrimp Soup)
Pad Thai (Thai style Fried Noodles)
Gaeng Keow Wan Kai (Green Chicken Curry)
Som Tum (Spicy Green Papaya Salad)
Pad Krapw Moo Saap (Fried Basil and Pork, sometimes topped with fried egg)
Yam Nua (Spicy Beef Salad)
And insects as street food!
Etiquette
Similar to many other Asian countries, the Thai people take the concept of "face" very seriously. This is the idea of reputation, and how you're viewed. Therefore, when you live in Thailand, you should appreciate and comprehend this tradition, too. Be careful not to embarrass anyone. Personal space is important with the Thai people, and public displays of affection or even touching is uncommon. Touching someone's head is frowned upon because the head is considered to be the most scared part of a person.
Elderly people are valued and deeply respected in Thailand. It is encouraged that when you have made eye contact with an elderly person, you should drop your gaze right after. Treat Buddhist monks with careful respect, as they are highly valued, too, and have laws protecting them. When gift giving (which is encouraged when visiting someone's home), you should be careful not to offend by giving funeral related flowers or using coloured wrapping paper of a significant meaning. Plus, the Thai people don't tend to open gifts as soon as they receive them, and you should do the same.
Like many other places in Asia, it is considered unclean to shake hands or give things with the left hand. The bottom of the feet is also seen as unclean, so it is wise not to show them off in public. Pointing is considered rude. Don't raise your voice as it's considered hot-headed and a loss of control. Take your shoes off when entering another person's home – its respectful not to dirty their home.
When dining out, the person who invites them out is the one expected to pay for the meal, or the elder, or the man (for example, on a date). When greeting someone, be sure to return the wai (slight bow with hands in a prayer), otherwise it is considered impolite. The Thai people even believe in asking a ghost of the land (phra phum) for permission to stay in someone's home, and thank them as they leave. They believe in ghosts quite deeply.
Leisure
Karaoke is big around all of Asia, and the Thai people are no exclusion. In most Thai homes, you are likely to find a TV on, including inside restaurants, and they hardly ever turn off! The Thai people may love a bit of drama, but they are also very loyal to their king and queen. They have pictures of their king, calendars with his face, and plants dedicated to them. They often pay their respects to their king in unusual ways (to us Brits), like singing the national anthem in a cinema after a film, for example. Thai people are also known for enjoying a spot of shopping.
Generally, they will do what we all love to do – and more! Bangkok, for example, isn't hard-up for entertainment.
Sport
The most famous sport, that originates in Thailand, is Thai Boxing (or Muay Thai). This is a martial art where a person can kick and punch in a ring with gloves to best their opponent. One can use their hands, knees, shins, feet and even elbows in the fight. It is a very rough sport, not for the fainthearted. Another sport that originates in Thailand is Kakraw, which is like volleyball with your feet! They enjoy watching and playing football, badminton, tennis and petanque (like boules), too. Due to the notion of "face" (one's reputation), Thai people often take sport very seriously.
Moving to Thailand
Shipping Your Stuff
When deciding to move to Thailand, which we are sure you want to after reading this guide so far, you will now need to decide what to bring. Sadly, you can't bring every single thing you own, but what can you bring and what will it cost you?
Well, at Anglo Pacific, we are professional international movers who have all the information so that you don't have to. After enquiring, you will be given a move coordinator to help with the process. If you do decide to take a large number of items, then you can opt for our sole-use shipping containers (20ft or 40ft), for you to fill as needed. However, if you have fewer items, then you can use a shared container to ship to Thailand, and this will be more cost effective as you only pay for the space you use.
From there, you can pick sea freight shipping or air freight. We advise you to enquire a long way ahead of time, in order to ensure you things arrive when you do. Sea freight is slower but cheaper, and air freight is quicker but much more.
Customs and Documentation
Don't worry when it comes to documentation, we will advise you every step of the way. We will tell you what documents we need from you, like passports, driver's licenses, proof of address etc., and then we will handle everything for you once we reach Thailand.
Living in Thailand
Careers
There are jobs in Thailand that was exclusively for Thai people, unfortunately. The government have restricted access to certain jobs for expatriates or tourists in Thailand. So what jobs are available to you?
As I'm sure you can imagine, teaching is an open profession for expats. You would teach English language to Thai children. However, there will be some hoops to jump through in order to get this job, so check out if you will be eligible before going. Another job is in the tech industry. If you are a web developer or have keen mobile app skills, then you could be useful to the Thai people. Tourism, especially in the hotel sector and food preparation is also open to foreigners. Other considerations include, finance, engineering, translators, customer service, entrepreneurship, freelance writing/travel writing, real estate, and lastly music/entertainment.
If you have a skillset in any of these areas, you will do just fine; or perhaps it's time for a big career change, in order to live and work in the beautiful Thailand.
Cost of Living
You may have heard that food and accommodation in Thailand is rather cheap for us British people, which is why backpackers love the country so much. But how true is it? Let's find out an estimate of the cost of everyday living in Thailand.
Coffee = 58.49 Thai Baht (£1.34)
Bottle of water = 16.28 Thai Baht (£0.37)
Milk = 50.34 Thai Baht (£1.16)
Apples = 92.10 Thai Baht (£2.12)
Potatoes = 46.67 Thai Baht (£1.07)
Tomatoes = 41.90 Thai Baht (£0.90)
Chicken = 94.28 Thai Baht (£2.17)
Cheese (1kg) = 609.99 (£14.02)
Rice = 37.47 Thai Baht (£0.86)
Eggs = 51.98 Thai Baht (£1.19)
One-way ticket transportation = 25 Thai Baht (£0.57)
Gasoline (1 litre) = 28.02 Thai Baht (£0.64)
Bills = 2,254.25 Thai Baht (£51.81) per month
One-bedroom apartment in the city = 14,430.33 Thai Baht (£331.65) per month
Three-bedroom apartment in the city = 36, 367.29 Thai Baht (£835.83) per month
There you have it, the rumours are true – it is quite cheap in Thailand. When you compare it to our prices in the UK, it is definitely a steal. Bear in mind however, that these prices vary region to region, and should only be a rough guide.
Holidays and Traditions
Wisakha Bucha – full moon of the sixth lunar month, usually in May or June, to commemorate the death of Lord Buddha. It is the most important day in Buddhism.
Makha Bucha – falls on the fourth lunar month, usually February or march, and celebrates the day 1,250 people gathered to hear Buddha share is story of enlightenment.
Asanha Bucha – on the full moon of the eighth lunar month, usually in July, to celebrate the first sermon of Lord Buddha and the first Buddhist monk.
Chinese New Year – Chinese Thais will celebrate by cleaning their homes and offering food to their ancestors.
Songkran – this is Thai New Year, which happens in April, where they can throw water and use water guns to "wash away" the sins of the past year and begin anew.
Loy Krathong – first full moon day in the twelfth month on the lunar calendar, usually November, and people will go to lakes and rivers and hotel pools to float flowers and candles on banana leaves called krathong. This thanks the river goddess for the life she gives to the people. It is also thought to be a good way to send your bad luck away. Some areas will let off lit lantern balloons to celebrate.
Coronation Day – 5 th May, which celebrate the crowning of the king.
King's Birthday – 5 th December.
Royal Ploughing Ceremony – celebrate the importance of agriculture and helps with farmer morale.
Queen's Birthday – 12 th August.
Children's Day – on the second Saturday of January, presenting toys and gifts to children.
Top Sights & Must-Dos
Bangkok – Grand palace, Wat Phra Kaew, and nightlife
Wat Phra Kaew – Temple of the emerald Buddha
Pattaya – beaches, nightlife, Sanctuary of Truth
Ko Samui – beaches, Buddha temple and nightlife
Slingshot – Bangkok's Giant Swing
Khao Yai National Park – night safaris, tours, and wildlife to discover
Wat Pho – lively temple with a reclining giant Buddha
Ayutthaya – river boats and bicycles, with temple ruins
Grand Palace – holiest and most beautiful temple
Phuket – rain forested, mountainous island
Sukhothai Historical Park – ruins of Sukhothai, "Dawn of Happiness"
Ko Pha-Ngan – monthly full moon parties
And more…
Chiang Mai
Phi Phi Islands
Railay Beach
Ko Kut
Street food
Thai Massage
There you have it, your exclusive guide to Thailand. It really is a wonderful, affordable, beautiful country that will make an excellent place to live. If you need any more information, then don't hesitate to contact us.
Get a free online quote in a few easy steps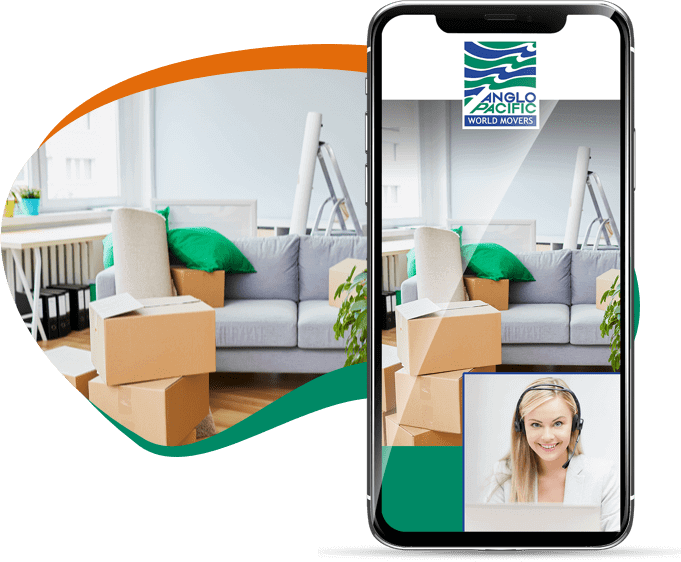 Getting the ball rolling for your international removals is as easy as A, B, C.
You can call us to arrange your video survey and one of our move coordinators can accurately assess the items that you want to send to any European or international destination.
Once we know what you are shipping and where to, we can then provide you with a precise moving quote. It's as simple as that!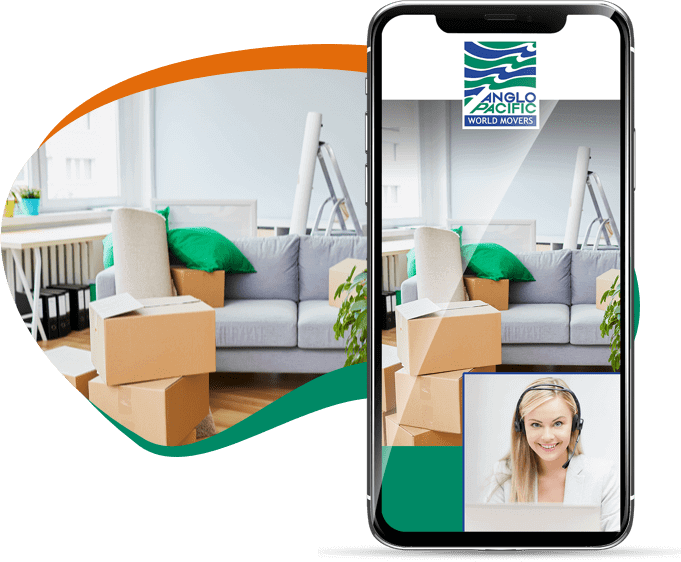 Book a remote video survey
Show us your items
Get your quote