Things to do in Johannesburg
There is so many things to do in South Africa, but what can you do in Johannesburg specifically? Well, there's a plethora of entertainment in Jo'burg, too! From seeing animals to doing thrilling sports and everything in between, there's something to do for everyone and every budget.
Here's your list of the top things to do in Johannesburg.
Apartheid Museum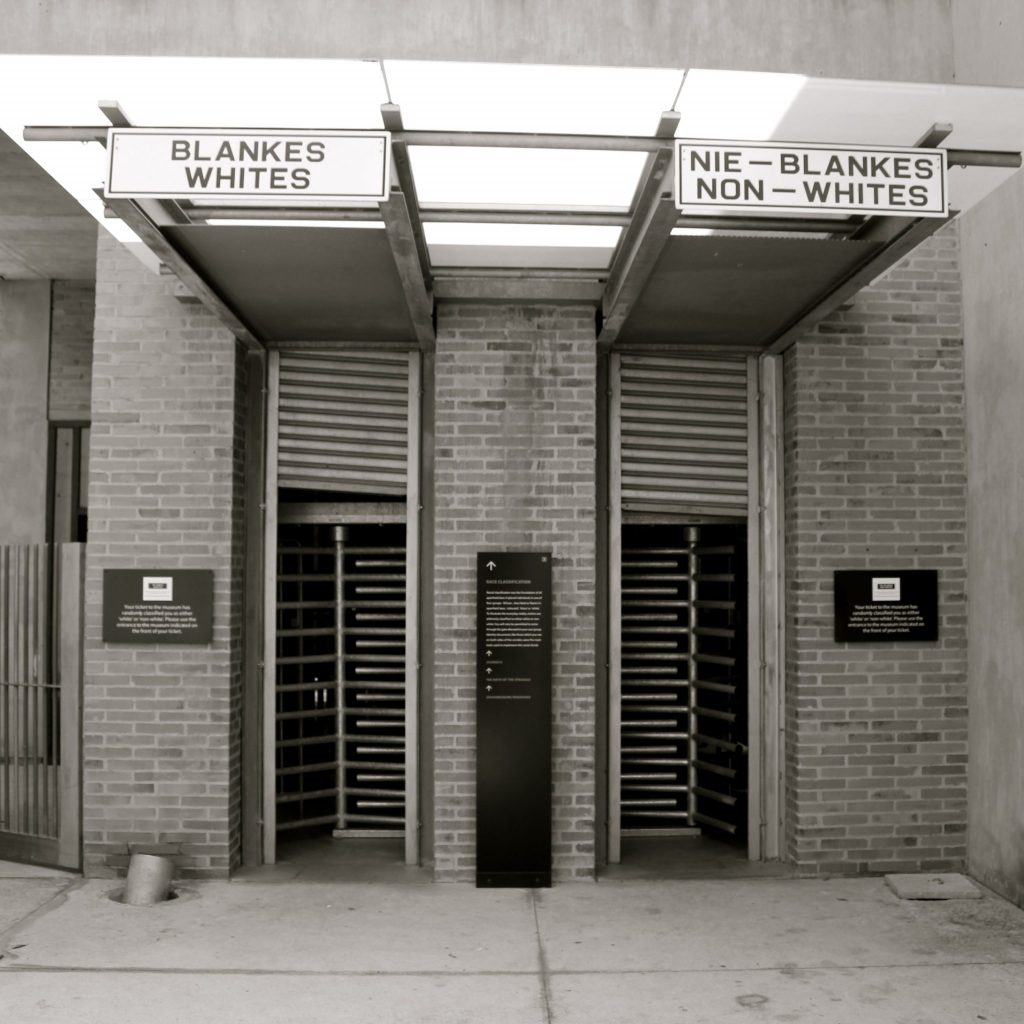 In order to get a taste of the troubling history in South Africa, you should visit the Apartheid Museum in Johannesburg. The apartheid museum is exactly as it sounds – a space for the explanation and remembrance of the segregation in South Africa, and honouring Nelson Mandela who helped put a stop to it. There is a Mandela exhibition and stunning sculpture in appreciation of this amazing man who made history in South Africa.
It will cost you only R85 (£5.05) to visit as an adult, and it is located on the Northern Park Way and Gold Reef Road in Johannesburg.
Ride the Gautrain
The Gautrain is a modern train in Gauteng, South Africa that links Johannesburg, Pretoria, Ekhuruleni and O.R. Tambo International Airport. This train is a gem in South Africa, because there isn't much public transport in the country. Plus, your trip could cost you as little as R42 (£2.42).
Constitution Hill
Constitution Hill is a lively museum for you to visit to be educated on South Africa's journey to democracy. South Africa's government has been a rocky road, but understanding the trials and tribulations can go a long way to understanding the country's people. The site used to be a prison and military fort, and it acts as a base for the rights of citizens. The prison has held many world-famous men and women in the Old Fort, Women's Jail and Number Four. These are the likes of Nelson Mandela, Mahatma Gandhi, Joe Slovo, Albertina Sisulu, Winnie Madikizela-Mandela, and Fatima Meer.
Safari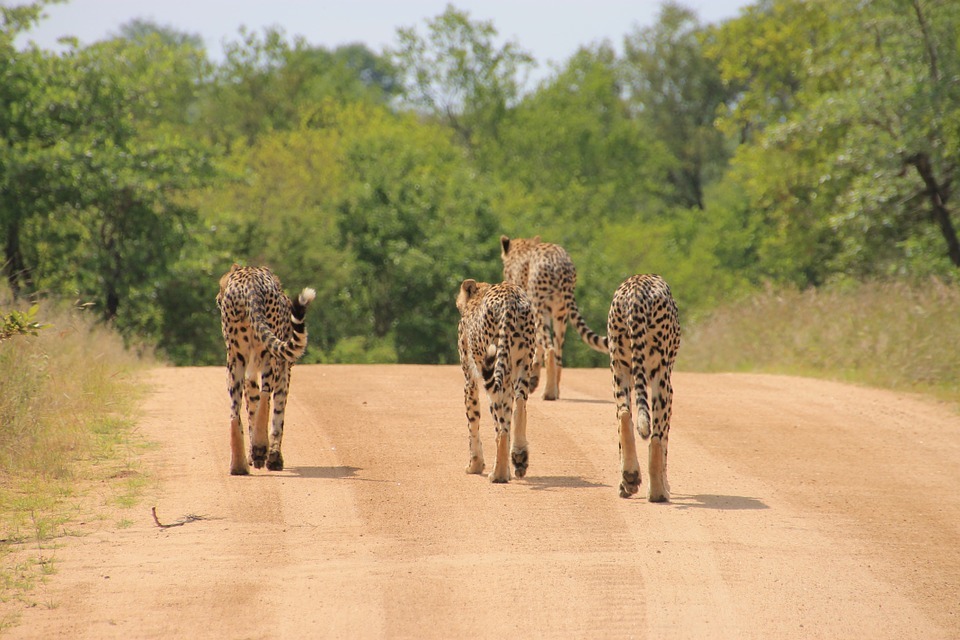 Kruger National Park
Sabi Sands Game Reserve
Pilanesberg
Felleng Day Tours
Go Safari
Khakiweed Photographic Safaris
Wildside Tours
Ekala Eco Tours
MoAfrika Tours
Ingrid's Safaris
Cashan African Tours
Soul Adventures
African Safari Guru Tours
Ama-Zing African Safaris
Impi Safaris
Cradle of Humankind
The Cradle of Humankind is a World Heritage Site in Gauteng, Northwest of Johannesburg. It is made up of limestone caves and is a paleoanthropological site. You can discover intriguing paleoanthropological discoveries and fossils, whilst experiencing the fun outdoors. There is a spa, lodge, restaurants, Medieval Kingdom, zipline tours, stables, ranch, nature reserve and much more! It would make a great holiday spot for a few days, where you can stay in one of the beautiful lodges and experience loads of South Africa in one place!
Wonder Cave
The Wonder Cave is the third largest cave in South Africa and is around 2.2 billion years old. It is located on the Cradle of Humankind site. The cave is a 125m-long and 154m-wide natural wonder, that houses many fascinating fossils and structures.
PAST Experiences Walking Tour
PAST Experiences offers great walking tours that allows you to experience Johannesburg in a unique and intriguing way. They show visitors the wonders of Johannesburg and Soweto, with a highlight on culture, architecture, and archaeology. You will see great artwork that decorates the city, alongside natural landscapes and sights otherwise missed by other tourist attractions like buses.
Croc City Crocodile and Reptile Park
Visiting the Croc City Crocodile and Reptile Park allows daring visitors to hold baby crocodiles, touch snakes and even hold a tarantula if they're brave enough. Experience wild animals, use the fantastic zipline and have a great day out as a family, learning about reptiles.
Gold Reef City
Gold Reed City is one of the largest theme parks in South Africa. This attraction has all people from around the world visiting Johannesburg in order to experience these top thrills. The theme park includes many rides for adults and kids, including a trampoline park and an authentic underground mine tour. All this great fun could be had for just R120 (£7.11). Everyone loves a good theme park, and when it's this cheap and this great, how can you pass it up?
Origins Centre Museum
This is a special museum that showcases and explores the history of modern humankind. You will get to experience a unique look at Africa's heritage, in all its good and bad, painting a picture of what makes it such an inspiring continent. The museum encompasses exhibits demonstrating art (including the South African rock art), technology, fossils, development, and symbolism taken from all around the continent of Africa.
Oriental Plaza
This is an excellent indoor shopping strip, with great deals on food, clothing and homewares. There are many shops and stalls, all with quality merchandise for affordable prices.
Montecasino Bird Garden
The Montecasino Bird Garden makes for a lovely family day out. This bird garden is more than just a home to exotic African birds, but instead you can experience bird, mammals, reptiles and other quirky animals from all around the world. This is all skirted by beautiful scenic walkways in the wonderful gardens. These animals wander freely, meaning you can say hello whilst walking through warmed by South African sunshine.
Walter Sisulu Botanical Gardens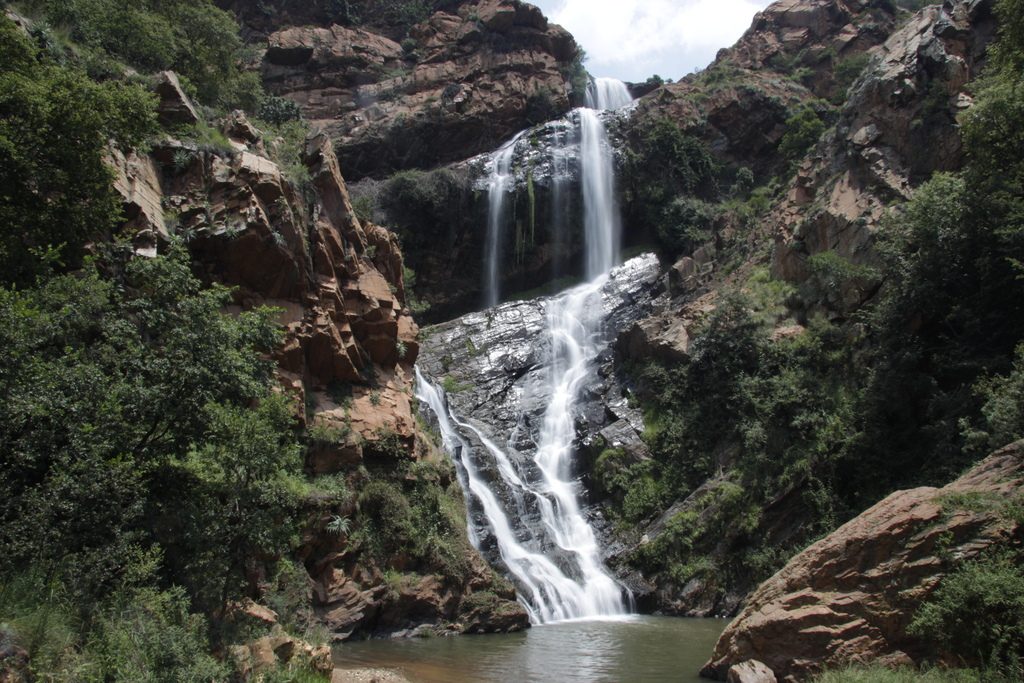 Another garden to not miss is the Walter Sisulu Botanical Gardens. Here you can get back to nature, enjoying the stunning greenery, rockfaces and open landscapes. The natural vegetation is known as "the Rocky Highveld Grassland" and is a landscape of savanna, grasslands, kloofs along streams. The area houses over 600 plant species and over 200 bird species that can be revelled at on your day out. Plus, there are antelope and jackals to greet on site. Not to be missed, of course, is the central point – the waterfall. Hike, walk, stroll – whatever you want to do, but don't miss out on this wonderful botanical garden.
Melville Koppies
A nature reserve not to be missed, is the Melville Koppies. This nature reserve is also a heritage site in Johannesburg. In the early Stone Ages, men would camp on this site over 500, 000 years ago. This site doesn't allow things that are considered unfriendly to the environment, in order to protect the area.
Hennops Hiking Trail
Similarly, we have the Hennops Hiking Trail – yet another beautiful nature spot in Jo'burg. You can stay over in their cottage, hike the trails, mountain bike, experience the Hennops offroad trail, picnic and more. Here you can experience the Hennops river, mountain ranges that skirt the area and wonderful nature – including animals.
When considering things to do in Johannesburg, you will not be surprised that the majority of the must-do things involve being out in nature. This is just a short list, because there is a limitless number of things to do in Johannesburg that involve activities to suit all interests. You won't be bored in Johannesburg, that's for sure, so make the trip as soon as possible!