12 Top Tips for Moving Abroad
Moving overseas can be a wonderful, life changing thing to do. However, there are things you need to sort out first and things you need to bear in mind to ensure your dream relocation doesn't quickly become a nightmare.
If you are dead set on moving abroad – you've considered all the angles and everyone who's going with you is on board – then here are the things that you need to consider to make sure it all works out just fine.
Sort out your home affairs
Sadly, before the magic of moving abroad can begin, you will need to sort out your home affairs. This is things like your change of address, dealing with your current home, decluttering your home, changing the children's' school, etc. You can't avoid sorting these things out, unfortunately, so it's best to get it out of the way as soon as you can so that you can focus on the fun stuff afterwards.
What are you getting rid of and how?
What are you doing with your current home? Selling, renting it out, doing a deal with the landlord?
Have you contacted the right people to ensure that they are aware of your new location, so that important documentation can be sent there?
What about the kids? Will they be going to school in your new country? Does their current school know and support this?
Know what to bring and what to leave
Carrying on from the "home affairs" point, you will need to really think about what you are bringing with you to your new location and what you really should leave behind. It doesn't make sense to bring everything from your sofa, to every single lamp and a rug along with you. Not only is this unnecessary, it is also potentially more expensive for you.
There will be some restrictions as to what you can ship abroad, so check these ahead of time for the country you are choosing to move to. You should use a good international shipping company, like us, and be mindful of how much you pack into your shipping containers.
Things to consider:
Can I buy this once I'm out there? Or do I need this particular one?
Will it cost me more to ship it or more to buy a new one?
Will my new home be able to accommodate all my things?
Do I want a clean slate and a fresh start? Or do I want a replica of my current home when abroad?
Learn the language
This is a pretty obvious one – but you will do well to know at least some of the language before you move abroad. We know that learning a new language isn't always easy, but it will only make your new life abroad better for you if you do. It will help you to make friends, to order food, to get around, to find a job and basically integrate into their society a whole lot better. This will take you further and ensure your new life runs smoothly.
Visit first and do your research
It may be a no-brainer, but in case you didn't think it through, we suggest that you visit your chosen destination before moving there. It's very spontaneous and brave to up and change your life by going somewhere you've heard is nice and deciding to live there – but this isn't all together practical. Doing this can cause all kinds of disappointments and setbacks for you, so it should be avoided.
Instead, do your research, visit the country a few times and really know that it is there that you want to live. Having a beautiful, fun holiday one week in Portugal, isn't going to mean you will love living in Portugal. A holiday and a life are very different. Therefore, you will need to get past the starry-eyed view of the country from one trip, and instead really get to know it in-depth before deciding to change your life and moving there.
Search for a job
Maybe you're very lucky and you will be able to get a job once you're there, or you don't even need a job at all, but for the majority of us, it will make sense to have a job secured before you go. Searching their local job listing sites before moving, and perhaps having a job lined up before you go, will mean a lot for you and your financial security abroad. You should at least know what jobs are available because you might be surprised when you learn that the job you're looking for either doesn't exist, or isn't in high demand in your chosen new country.
Not every job prospect that is in the UK is also found abroad. Plus, there may be things you need to know about the jobs in that country for expatriates. You may need a work permit, proof of address, to know the language, or more – so know all this in advance so you can prepare!
Find somewhere to live ahead of time
Similar to a job, you will need to know where you're going to leave before you arrive in your chosen new location. The worst thing would be for you to end up homeless when you're there and panicking instead of enjoying your move. Search on local buying or renting sites, make some phone calls and get a good idea of where you'd like to live, how much it's going to cost and where it is in relation to everything you'll need for your everyday life.
Sort the serious stuff
When you get to your amazing new destination, you will need to sort some things out before the fun begins. Think of your every day deeds in the UK – you will need to make sure these things are set up in your new location, too.
This includes:
Banking in your new country
Healthcare in your new country
Education in your new country
Transport in your new country
And things like communication in your new country – communicating with those back home, as well as a mobile and landline service
Allow time to settle
Expecting to love your new life abroad right away is a bit of a fantasy. Moving house is hard enough when its in the UK, never mind when it's to a whole other country. There's the new culture to get used to; the language; the shops; the currency; the streets; and much more. No one will be able to get along with all these new things right away, and homesickness is likely to kick in at some point.
The way to deal with this is to allow yourself room to breathe. Be patient with yourself and those who live with you. It is a good idea to immerse yourself in the culture and to try new things. This will bring that excitement in place of the homesickness.
Be open minded and daring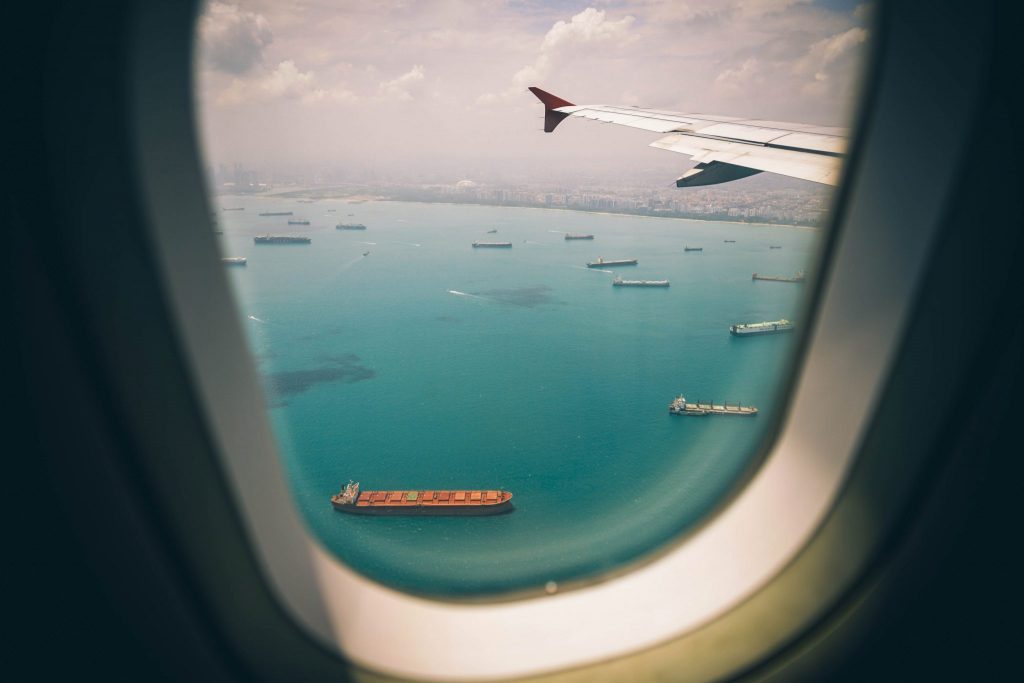 When trying to adjust to the new lifestyle, you may come across things that are out of the norm. It will really help you to be open minded and to not write something or someone off just because you didn't get it at first. Hopefully, when deciding to move abroad, you already knew there would be a difference in culture. However, some of these differences can be more different than you originally realised – especially if you're moving from the UK to somewhere like China, for instance.
Make local friends
In order to find a real home in your new country, you will need some friends. People who can introduce you to new things; people who will help you to settle; people who will give you tips and tricks about the country/city. When building a new life abroad, you will need people to help you to build it. So, speak to people. Be friendly. Get out there. And definitely learn the language.
Abide by the rules
There will be some rules in the new country that you're perhaps not used to. You can't go around ignoring their way of life, instead you should ensure you are mindful of their customs and try to take them on board. You don't want to offend anyone, get in trouble or create barriers between you, so be careful and follow the rules.
Don't forget to explore
Remember that moving abroad is supposed to be fun. There's no point in moving all that way just to live a boring life over there. Explore the wonderful country. Meet new people. Try their foods. Do what the locals do. Try not to exclude yourself from everyone else, instead try your best to say "yes" and just do whatever you come across. What's the worst that could happen? This is your life remember, don't limit yourself after you've taken such a daring step already.
So, if you are moving abroad, be sure to follow our top tips to make sure it's a fantastic time. Good luck!