What is the true cost of living in New York?
New York, the city of dreams. The bright lights, infamous skyline and the captivating antiquity of the city capture the hearts of millions of Empire State explorers each year.
The global appeal of the New York has magnetised expatriates of different classes, cultures and from countries the world over, all from different walks of life but with one thing in common – dreaming of living the picture-perfect New York life.
The number of wanderers moving to New York from the UK is constantly expanding and adding to the 120,000 of Brits that have already set up a life in the Big Apple, but just how easy is it to up sticks and live a comfortable life in the big city?
It is common knowledge that the cost of living in New York is extortionate, from ridiculous rents and pricey public transport, to costly cocktail bars and expensive eateries, budgeting is necessary.
The life you live is highly dependent on your salary, but if living in New York is your dream, should you let costings stop you from making the move? Is it even AS bad as people make it out to be?
We take a look at the average day-to-day cost of living in New York City, considering aspects such housing, transport, food and socialising.
Housing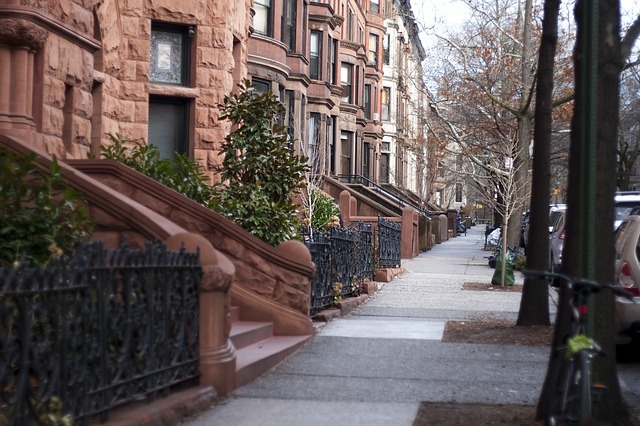 The high cost of living in NYC is largely due to the price tags attached to New York real estate, world-renowned to be some of the most expensive accommodation in the world and really not that much for your money.
If you choose your neighbourhood carefully and if you are not too particular on having heaps of excess space, newly refurbished décor and you rent within your means, it is possible to discover decent NYC apartments for a reasonable fee.
Based on findings by Expatistan, average rental costs in an expensive NYC area, such as Tribeca, Flatiron or Central Park South are:
85m2 (900SqFt) Furnished Accommodation = $3,582 per month (£2549)
45m2 (480SqFt) Furnished Accommodations = $2,922 per month (£2079)
Based on findings by Expatistan, average rental costs in a normal NYC area, such as Kensington, Sunnyside or Morris Park etc. are:
85m2 (900SqFt) Furnished Accommodation = $2,896 per month (£2060)
45m2 (480SqFt) Furnished Accommodations = $2,064 per month (£1468)
Many people, especially young professionals first relocating to New York, look to rent a single room in an apartment or other shared accommodation. This is not only a great way to meet people when you are new to the city, but also an effective way to keep rental costs down and often come with bills included.
Bills
The cost of monthly bills in New York City surprisingly comes in under the national US average. A basic utilities package for an 85 m2 apartment can be found for $122.90 (£87.40) which includes electricity, heating, water and rubbish disposal, and internet for one month is approximately $47 (£33.40).
Transport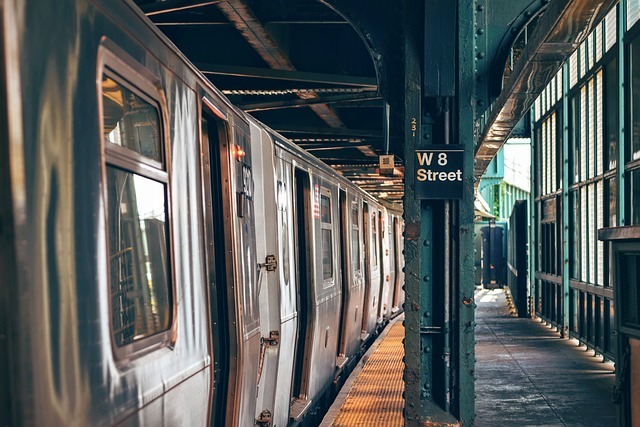 There are some areas where you can save money when living in New York City, transport being one of those. Does the average New Yorker have a car? Nope, absolutely not, this is because owning and running a car in the city is unnecessary, expensive and a major inconvenience.
You don't have to worry about petrol prices, car insurance and tax, MOTs and repairs and parking… oh the parking!
New York has an array of public transport methods that make it quick and easy to navigate the city. Your legs always take you on the most scenic route, but alternatives include bus, taxi, subway and train, with subway being the most popular choice for speed and price.
The subway is $3 (£2.13) for a single, or $121(£86.10) for a 30-day unlimited ride metro card, which is reduced to $60.50(£43.05) if you are 65 years of age or older. These costs come in higher than the national American average, but really, they are very comparable to the costs of English public transport and a bargain compared to London.
Food
A supermarket food shop will cost you anywhere between 28 and 39 percent more than the national average in the US, depending on where you choose to shop. New York has plentiful options including markets, local convenience stores, budget supermarkets right through to more expensive specialist organic stores.
Based on findings by Expatistan, average costs of some every day food staples are:
500 grams of chicken breast = $6 (£4.27)
500 grams of local cheese = $8 (£5.69)
1 kg of potatoes = $1.81 (£1.29)
Bread for 2 people for 1 day = $2.64 (£1.88)
12 large eggs = $5.06 (£3.60)
1 litre of whole fat milk = $1.19 (£0.85)
Eating out can be equally expensive in comparison to the national average, with a meal for two at a moderately priced restaurant costing around $80 after a couple of drinks, tax and a tip, tipping is a must in the US.
However, the wonder of NYC and food is that you can actually make it as cheap or extravagant as your budget allows, with pizza parlours, cafes, diners, delis, street food vendors and food markets, such as Chelsea Market, all serving up delicious homemade foods at a fraction of the price of a sit-down meal.
You will also find plenty of opportunity to spend thousands of dollars on a meal for two with some wine if your heart so desires, but if $2 pizza is your thing – you won't go hungry!
Social and Entertainment
The quality and freedom of social life you can lead in the city is just one of the reasons why moving to New York is as prevalent as ever. You will find any activity that you can think of in NYC, no matter how weird and wacky.
You can explore one of the cities many museums (there is over one hundred), catch a baseball game, dance along to your favourite band, roam the parks and gardens, take a ride at Coney Island, need we carry on?
The list of ways to spend your down time and weekends is endless when you live in NYC, but here are some averages costs for just a minute selection of popular pastimes:
Average cost of an adult cinema ticket in Manhattan = $12.59 (£8.96)
Average cost of an adult ticket for a Broadway theatre show = $103.88 (£73.91)
Average cost of an adult ticket to New York Knicks Basketball Game = $177 (£125.91)
Average cost of a monthly fee to join a sports club = $72.49 (£51.58)
Average cost of an adult entry to Museums = Many Ask for Donation Only!
Average cost of an adult entry to NYC's beautiful parks = FREE!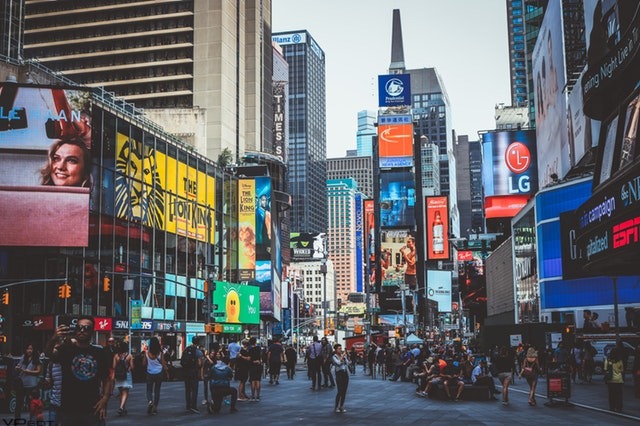 When you are moving to New York from the UK, it is importantly to fully understand the cost of living in the city and to make sure you are able to financially fund your lifestyle. New York City is one of the greatest cities on earth and you want to be able to truly enjoy your time without stressing about your finances.
There are plenty of ways to live within your means and you can certainly tweak your move to suit your budget. Your new job might offer a substantially higher salary than what you are earning in the UK, but is it enough to cover the increased costs of living?