International
Money Transfers

Moving Your Money Abroad
Fast, seamless, international money transfers
With the most competitive exchange rates in the industry, Anglo Pacific can offer you international money transfers with total transparency – the rate you see is the rate you get!
No hidden fees

No transfer limits – transfer what you want when you want it

Transactions guaranteed to clear within three working days

Speed service transfers guaranteed clearance within one working day
Our payment facility is available 24-hours which means you can register within minutes and log into your personal account at any time of day or night.
Introductory offer
Another benefit of choosing Anglo Pacific money transfers is that we offer your first transfer free of charge. We simply remove all transfer fees from your 1st international transfer!
Loyalty Programme
We also offer a loyalty rewards programme for both new and existing clients whereby every 5th transfer is free! All you have to do is use our money transfer service as usual and our system will remove all transfer fees for every fifth transfer you make.
With no transfer limits, Anglo Pacific lets you transfer what you want, when you want it. Once you deposit the funds, we purchase the foreign currency and transfer the converted funds into the overseas account of your choice.
Here's a step-by-step guide to how our international money transfers work:
1. Registration
Before you transfer your funds you will need to complete an online registration form. You will then receive a confirmation email, which lets you log into the system.
For anti-money laundering purposes, you need to submit the following:
a copy of your passport and a signed and dated address document (utility bill or bank statement) before you make your first transfer

You must sign your documents yourself

For amounts over £10,000 (or currency equivalent), no fee will be charged, but we will require proof of funds (bank statements, pay-slips or sales of assets).
2. Transferring funds
To transfer funds all you need to do is log in to your online account and follow the on-screen prompts.
Make sure you confirm details of the transfer, such as:
– destination and details of the recipient you are transferring funds to
– overseas account details of the recipient
3. Confirmation of online payment
If you are not paying with a debit card, you need to send confirmation of deposit to Anglo Pacific for the transfer to go through.
4. Confirmation of transfer
You will receive a confirmation email once a transfer is complete. If you live in the UK you will also receive a text message.
Money Transfer fees
Anglo Pacific applies a flat fee structure:
United Kingdom to New Zealand: £ 1.00

United Kingdom to Australia: £ 7.00

United Kingdom to South Africa: £ 10.00

United Kingdom to Euro Zone countries: £5

United Kingdom to United States of America £15 *

United Kingdom to Canada £15 *

United Kingdom to Dubai: £15 *

United Kingdom to Hong Kong: £15 *

United Kingdom to Singapore: £15 *

United Kingdom to Thailand: £15 *
*Please note receiving bank may charge a fee
Take note of our introductory offer (first transfer is free!) and our loyalty programme (where every fifth transfer is free)

Enquire now
The benefits of using Anglo Pacific International Money Transfers:
1. Competitive exchange rates
We source our exchange rates from a wide net of suppliers to give you the best possible rates the market has to offer.
2. Transparent fee structure
Unlike most forex providers, we offer a flat fee structure that ensures you are not charged a receiving fee when your money arrives in its destination account.* Receiving fees alone can reduce the value of your transfer by up to 0.35% and are a mainstay of worldwide high street banks. The rate you see on your screen is the rate you will get. Nothing more, nothing less.
*Flat fee applies to transfers to Australia, New Zealand, South Africa, Poland, United Kingdom & Eurozone countries. Other countries may attract a receiving fee.
3. Fast, efficient transactions
Your funds will reach your overseas account within three working days once all documentation has been cleared by our processing team.
Please note that Anglo Pacific does not take responsibility for any losses incurred on the exchange rate (if, for example, the payment is delayed for any reason beyond our control).
4. Sophisticated software
Whether you are in London or Lisbon, our 24/7 online system lets you check the status of your transfers from anywhere in the world. You will also be able to view a complete history of all your pending and completed transactions.
5. Safe, secure, compliant
Our online system is fully compliant with the latest Money Laundering Regulations and is a registered Money Service Business (MSB) regulated in the UK by HM Customs & Excise. Our MSB registration number is 12148630.
6. Unparalleled customer service
Our Forex team has a wealth of international customer experience and seasoned industry expertise.
We work with a third party partner to provide this service.
Would you like to speak to one of our friendly consultants?
Request a call back
Get a free online quote in a few easy steps
Interested in anything else?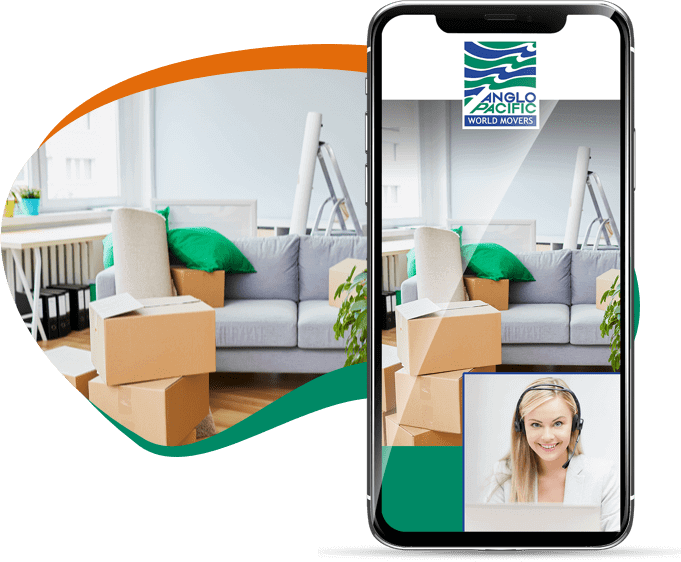 Getting the ball rolling for your international removals is as easy as A, B, C.
You can call us to arrange your video survey and one of our move coordinators can accurately assess the items that you want to send to any European or international destination.
Once we know what you are shipping and where to, we can then provide you with a precise moving quote. It's as simple as that!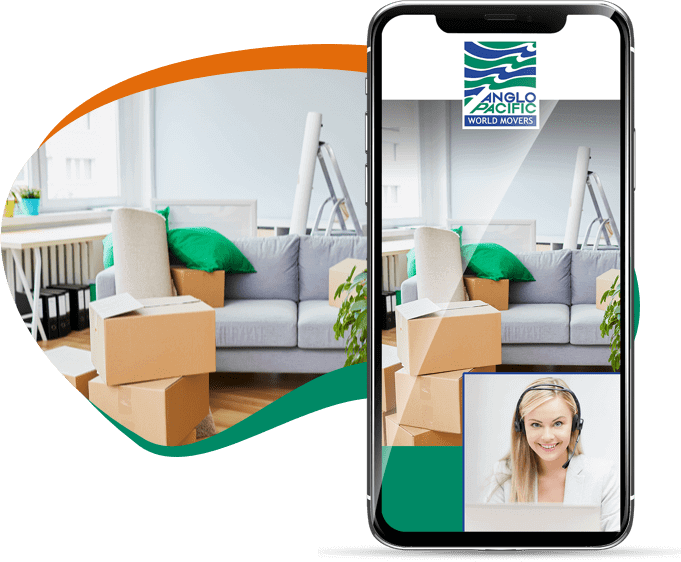 Book a remote video survey
Show us your items
Get your quote
Featured companies
and accreditation