Anglo Pacific's Guide to Australia

Anglo Pacific's Guide to Australia
Australia is one of the most popular destinations for UK migrants and with good reason. Approximately 43,000 people move to Australia from the UK every year, all searching for a better life filled with sun, sea and stunning scenery, so we have compiled a handy guide of all you need to know when thinking about the big move Down Under!
Supporting the bushfire appeal
We're donating £1 for every box shipped to Australia in January and February to help fight the devastating fires. Read more here.
Australia Immigration and Visa Requirements
Australia is notorious for its strict and rigorous laws when it comes to entering their country on a permanent or temporary… even Australian citizens often face the probing of border control. When immigrating to Australia from the United Kingdom it is absolutely vital that you complete all necessary paperwork in advance of your move to ensure everything runs smoothly and is as stress-free as can be.
There are a number of visas available to gain entry into Australia, which one you apply for will obviously depend on your individual circumstances.
Permanent residency visas include skilled worker visa, partner visa, investor visa, business talent visa, business innovation and investment visas just to name a few. An exhaustive list of your options can be found on the Australian Government website.
Shipping Your Items to Australia
Moving to Australia from the UK is a big deal, so it is likely you are going to want to make your new home in Australia as homely as possible. For many, this involves shipping over their loved possessions. At Anglo Pacific, we have almost 40 years of experience in shipping household goods and personal effects to Australia and many other worldwide destinations. Our door-to-door Australia removals and shipping services allow you to ship everything from clothes and ornaments, musical instruments and sports equipment, to household furniture, office equipment, vehicles and everything in-between. So when you are immigrating to Australia, you can be sure you can take a little bit of home with you.
Australia could well be the strictest country with regards to what items you are or are not permitted to import into Australia. The Australian Government controls the importation of items and that could be either absolute prohibition or a restriction.
Absolute prohibition means you cannot import that item under any circumstances, restriction items will require written permission for importation.
You can find a complete list of restricted and prohibited imports on the Australian Border Government website, here are a few examples:
Prohibited
Dangerous Dog Breeds – Dogo Argentino, Fila Brasileiro, Japanese Tosa, Pit Bull Terrier, Presa Canario
New Psychoactive Substances – Any substance that has the capacity to induce a psychoactive effect when consumed, including synthetic drugs and substances
Suicide Devices – Devices customised or designed to help an individual commit suicide, or to be used by a person to assist another persons' suicide
Restricted
Firearms or Ammunition – BB Guns, Firearm Parts, Firearm Accessories, Paintball Markers, Imitation Firearms and Ammunition
Antibiotics – Tetracycline, Penicillin, Nitrofurazones, Sulpha Drugs, Rifampicin
Knives or Daggers – Daggers, Automatic Knives, Star Knives, Sheath Knives, Butterfly Knives, Throwing Knives/Blades/Axes, Non-Metallic Knives, Ballistic Knives
Crown Control Equipment – Body Armour, Electric Shock Devices, Acoustic Shock Devices, Expandable Batons or Anti-Personnel Sprays
Cosmetics (Toxic Materials) – Cosmetics containing over 250mg/kg of lead or lead compounds, except for hair treatment products containing more than 250mg/kg of lead acetate
It is hard to say where the BEST place to live in Australia is, however there will always be a best for YOUR circumstances. We have done a quick round up of the most popular destinations for moving to Australia from the UK and why they would be beneficial. But of course, we do recommend you do research yourself to find out which city most suits your personality and living requirements.
Melbourne, Victoria
Melbourne is the hip and individual second city of Australia, widely known for its flourishing food, arts and culture scene. If you are a fan of partying, you will find that some of Australia's best nightlife is in Melbourne, as well of a vast range of music festivals, performing arts events and of course – some of the best dining establishments. The Economist quite often rates Melbourne as the most liveable city in the WORLD, so we'd be very surprised if you had a bad time. Although Melbourne has four distinct seasons, it is quite well known to also experience all "four seasons in a day," so be prepared!
Sydney, New South
Wales We are sure you were already expecting this one, but Sydney is here with good reason. For many people, Sydney is the first city that many people think of when they hear 'Australia,' thanks to its iconic landmarks and golden beaches. Sydney really is world-famous. With close to five million residents, the vibrant metropolitan is Australia's most populated city, favoured by natives, expats and young travellers alike. The city is bustling for the most part, but there are a lot of quieter and more tranquil neighbourhoods for those looking to wind down.
Brisbane, Queensland
Brisbane is a quirky and eccentric cosmopolitan city and it is bursting at the seams with diversity, whether this is of its residents, culture, arts communities and even its social scenes. The city is a notable business hub in Australia, with a number of industries such as I.T, finance and the public sector exceeding all expectations. If you are moving to Brisbane with children, good new… the city takes the education of its youth extremely seriously, so you will find a plethora of nationally and internationally acclaimed schools within the city.
Adelaide, South Australia
If you are looking a city that offers a strong economy and high employment rates, look no further than Adelaide, South Australia. The city is flourishing with career and educational successes, but they still know how to have fun in Adelaide. The city is diverse and celebrates uniqueness, with its residents coming from all cultures, all walks of life, all ethnicities and each is welcomed with open arms. Adelaide appreciates art in all forms, festivals and a good bit of entertainment.
Gold Coast, Queensland
The Gold Coast appeals to everybody of ALL ages, so it has grown to be a popular city of choice amongst families. The Gold Coast boasts approximately 43 miles of beaches and thanks to its very mild climate, almost every day is the perfect beach day! There are a number of national parks and wildlife sanctuary's if you like to be with nature, but if you are more of a thrill seeker, there is no shortage of theme parks and water parks in the Gold Coast. Even though the Gold Coast is well-known for its chilled vibe, the nightlife scene is certainly a lively one…
Getting to know Australia
Climate
When people think of the Australian climate, most people just imagine HOT, HOT, HOT, but this is not always the case. Due to the sheer size of Australia, the vast country experiences a number of varied climates across the lands.
The northern states and cities of Australia have a more tropical climate and it sees hot and humid summers with generally mild winters and usually dry. Whereas southern Australia is has slightly moderate summers (albeit a lot warmer than our summer in the UK) and mild winters that can get fairly rainy. When you are relocating to Australia it is also worth remembering that UK and Australia's seasons are opposites, so it's likely you'll be having a BBQ on Christmas Day instead of a big old roast.
Australia is world-renowned for its astounding attractions, whether this is a natural wonder or an internationally recognised architectural structure. The list of attractions and things to do in Australia is expansive, so we have picked out a few of our MUST SEE's for anybody immigrating to or travelling Australia.
Great Barrier Reef
We couldn't have a list of the best Australian attractions without the Great Barrier Reef. We would be lying if we left it out! The Great Barrier Reef could well be regarded as the best destination in the world for lovers of the 'big blue,' with over 2900 coral reefs and innumerable islands. You can explore the reef on a boat cruise but we think the best way is scuba diving, especially if you want to catch a good view of the fascinating sea creatures that lurk around the reef.
Uluru
Uluru, formerly known as Ayres Rock, is one of the most instantly recognisable Australian landmarks. The vibrant red sandstone formation is one of Australia's top tourist attractions but with good reason. Uluru is a sacred site to Anangu, a local Aboriginal tribe, situated in the heart of Uluru-Kata Tjuta National Park. The best way to appreciate and learn about the sacred rocks is through a tour around the park with an Aboriginal guide or ranger.
Daintree National Park
Daintree National Park is a world heritage site that is one of the oldest ecosystems on earth. The area is property of the Kuku Yalanji Aboriginees and it is believed that many of its features and landmarks hold great spiritual significance. There is two main sections within the park; Mossman Gorge and Cape Tribulation. Mossman Gorge covers an amazing 56,500 hectares of rainforests, woodlands and mountains, and Cape Tribulation consists of 17,000 hectares of more beach and costal scenes.
Sydney Harbour and Sydney Opera House
The Sydney Opera House is an iconic Australian attraction, and usually one of the first things people think of when they hear the word 'Australia.' Known to people all around the globe, the instantly recognisable architectural structure is definitely worth a visit, you can take a tour of its cinema, theatres, studios or concert hall. Two birds with one stone, while you are in the area we absolutely recommend that you spend an afternoon strolling the Sydney Harbour. You can explore the harbour on foot, although boat is becoming a much more popular option. You can enjoy stunning scenery at every turn of the head and appreciate a frontal view of the Sydney Harbour Bridge.
Great Ocean Road
Starting in Torquay, Victoria, stretching all the way down to Allansford, the Great Ocean Road is 151 miles of stunning coastal drives and some of the most beautiful scenery in Australia, including the infamous Twelve Apostles – limestone formations that climb out of the ocean. Other sightseeing spots along the mammoth drive include Loch Ard Gorge, London Bridge and the Arch.
Technically, there is no official language in Australia, but the de facto national language has long been regarded as English. Like in most other English speaking countries, Australian English differs in grammar, spelling, accents and lexicon.
The 2016 census found that 70% of the Australian population spoke only English within the home. Following this, the next most popular languages spoken within the home include Mandarin at 2.5%, Arabic at 1.4% and Cantonese and Vietnamese, both at 1.2%.
At the point of first European contact, there was believed to be approximately 500 aboriginal languages spoken in Australia, however the majority of these are now extinct. Roughly 50,000 people speak an indigenous language as their mother tongue.
Australian education consists of five sectors; early childhood education, primary education, secondary education, tertiary education and adult education.
Early Childhood Education
Early childhood education, or preschool, is not compulsory in Australia and therefore it is fairly unregulated. Preschools are ran by territory governments for the most part, except in Victoria and New South Wales, where it is generally operated by local councils and private organisations. Preschool is available from the ages of 3 to 5, and although attendance is an average 85.7%, the most commonly attended year is the year before the child is due to join primary education, to get them used to the system.
Primary and Secondary Education
Primary and secondary education IS compulsory in Australia, although the ages your child will attend from and until will vary depending on the state you relocated to, this could be from 5 or 6 until 15 or 17.
60% of Australian students are education within a government school and the remaining 40% attend either an independent or catholic institution. There is a small handful of Australian students that are legally home-schooled, although this does only tend to be in extreme rural areas where it is often too hard to travel to the nearest school.
Tertiary Education
Tertiary education is also known as higher education, which is not compulsory. Further education in Australia means attending a university or technical college to study a diploma, degree or to gain a qualification in further skills, trades or training.
Australia has 43 universities, of which 40 are public universities, two international universities and one private university. There are several notable and prestigious universities located in Canberra, Melbourne, Sydney, Perth, Adelaide and Brisbane and the largest Australian university is Monash University in Melbourne – 75,000 pupils and five campuses.
Property prices in Australia
It is fairly well known all around the world that house prices in Australia can get reach pretty high figures, similar to cost of purchasing a home on London. Only in Australia, the average wages are considerably higher than those of the UK so you might not find it too hard to get onto the property ladder.
Every state is different when it comes to the cost of property, but so is every individual city within the state. Some cities are more in demand than others which sees a hike in property prices. Below we have listed the most popular state within each Australian state and its average property price:
Sydney, New South Wales – AU$852,000 = £504,431
Melbourne, Victoria – AU$641,000 = £379,507
Canberra, Australian Capital Territory – AU$595,000 = £352,273
Perth, Western Australia – AU$490,000 = £290,107
Brisbane, Queensland – AU$486,000 = £287,739
Adelaide, South Australia – AU$425,000 = £251,624
Hobart, Tasmania – AU$345,000 = £204,259
(ALL EXCHANGE RATES CALCULATED IN OCTOBER 2017)
Cost of renting in Australia
We have provided a rundown of what kind of properties you can get for your money when renting in Australia. The most expensive city to live in is Sydney, but similarly to London, you will find higher wages there to compensate for this. Since Melbourne is regularly declared the most liveable city in the world, we have used this wonderful city as an example.
85 m2 Furnished Accommodation in Expensive Area – AU$2,846 (per month) = £1,685
85 m2 Furnished Accommodation in Normal Area – AU $2,003 (per month) = £1,186
45 m2 Furnished Studio in Expensive Area – AU $1,963 (per month) = £1,162
45 m2 Furnished Studio in Normal Area – AU $1,452 (per month) = £860
Utilities; Heating, Electricity, Gas for 2 in 85 m2 Flat – AU $338 (per month) = £200
Utilities; Heating, Electricity, Gas for 1 in 45 m2 Flat – AU $279 (per month) = £165
8 mbps Internet – AU $59(per month) = £35
(ALL EXCHANGE RATES CALCULATED IN OCTOBER 2017)
The official currency and legal tender of Australia is the Australian dollar. In 2016, the Australian dollar was the fifth most traded currency in the world, at 6.9% of the daily share.
The high interest rates in Australia, a stable economy and the freedom of the foreign exchange market are just some of the reasons why the Australian dollar is popular with currency traders.
The Australian Dollar is pegged against the US Dollar at US $0.78 = AU $1 and GBP £0.58= AU $1. You might be wondering 'what is the cost of everyday items in Australia?' Are essentials expensive?
Here is the cost of some basic and everyday items in Melbourne:
1 Litre of Whole Fat Milk – AU $1.29 = £0.76
Bread for Two People for One Day – AU $2.29 = £1.36
12 Large Eggs – AU $6 = £3.55
500g of Chicken Breast – AU $5.88 = £3.48
500g of Local Cheese – AU $8 = £4.74
1kg of Potatoes – AU $3.28 = £1.94
1kg of Tomatoes – AU $4.72 = £2.79
4 Rolls of Toilet Paper – AU $2.90 = £1.72
50ml Roll-On Deodorant – AU $5.04 = £2.98
One Box of 32 Tampons – AU $7 = £4.14
One Tube of Toothpaste – AU $3.66 = £2.17
(ALL EXCHANGE RATES CALCULATED IN OCTOBER 2017)
Australian National Holidays
If you are moving from the UK to Australia, you will be pleased to know that depending on which state you relocate to, you might just get one or two more bank holidays than you do in England. If you tally up the regional and national public holidays, there are 29 in total. Only six of these are nationwide.
National Public Holidays:
1 st January – New Year's Days
26 th January – Australia Day
The Friday before Easter Sunday – Good Friday
The Monday after Easter Sunday – Easter Monday
25 th April – Anzac Day
25 th December – Christmas Day
Get a free online quote in a few easy steps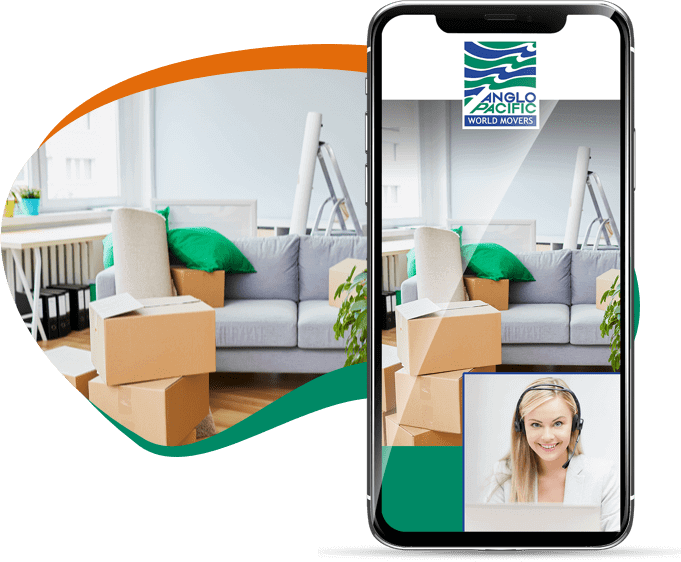 Getting the ball rolling for your international removals is as easy as A, B, C.
You can call us to arrange your video survey and one of our move coordinators can accurately assess the items that you want to send to any European or international destination.
Once we know what you are shipping and where to, we can then provide you with a precise moving quote. It's as simple as that!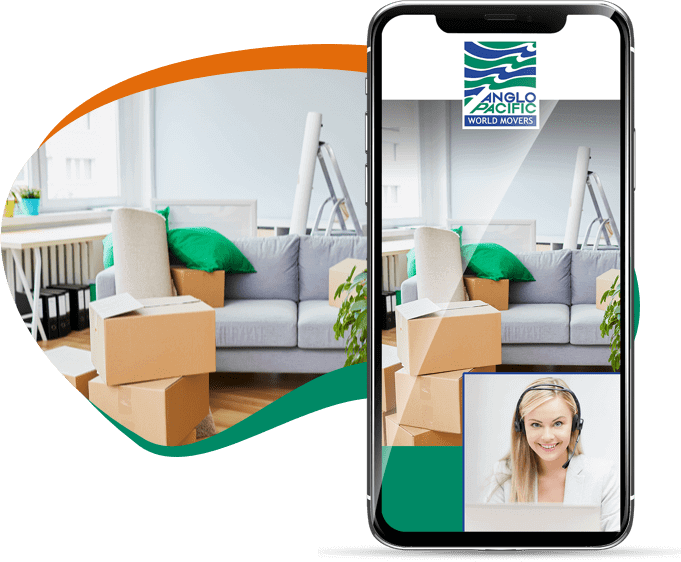 Book a remote video survey
Show us your items
Get your quote