Anglo Pacific's Guide to Malta

Anglo Pacific's Guide to Malta
Malta is a short trip away from the UK, but its sights are out of this world. This small archipelago is an architectural and historical wonder, ready and waiting to impress. New research has found that 95% of the citizens of Malta are satisfied with their life – this could be you, too! Moving to Malta will be an excellent move, because you're not too far away from the UK, but you get to live in a real paradise.
Here we have your guide to Malta, helping you know all that you need to know before moving. Take a look now so that you're prepared when you decide to move to Malta.
Knowing Malta
Language
The national language in Malta is Maltese. Throughout the country, they speak English and Maltese. It is a Semitic language (a branch of Afroasiatic language family from the Middle East). The population is made up of mostly Maltese people, descendants of Carthaginians, Phoenicians, Italians and other Mediterranean people.
Apart from these, there are some British people, Sindhis, Palestinians and Greek people on the islands.
Geography
An archipelago surrounded by water, Malta is a mini haven. It resides in the Mediterranean Sea, with a group of islands. Five islands make up the country, which is Malta, Gozo, Comino, Kemmunett (Comminotto) and Filfa – the last two being uninhabited. These islands are south of Sicily, and north of Libya.
Malta is a part of the European Union and the Commonwealth. A large influence over the country is Roman Catholicism. The capital city of Malta is Valletta and they use the Euro (€).
Climate
Malta's climate consists of dry, hot summers, and some wet autumns with short, cool winters. The temperatures during the winter season (December to February) can be mild, dropping to around 12 o C, and rarely below 10 o C. Between the summer months of June to August, the highs are around 30 o C. The high temperatures usually continue (though milder) through to October.
Education
Due to Malta being an ex-British colony, the school curriculum in Malta is similar to what we're used to in the UK. Children aged 4-16 years old must attend school, starting with kindergarten (aged 3-4 years old), then primary school, and then finishing with secondary school.
The education is free for students attending state schools. Students wear uniforms and will sit exams quite early on in their education. Some schools are exclusively for same sex groups, whilst others are mixed.
Children attending kindergarten will play games and be social with other children. The school term runs from September to June, with a 3-month long summer holiday. The children are taught in the Maltese language, except for their English lessons.
It could be a good idea for expat children to know the language before starting school for this reason, although they are inclusive. At secondary school, children can choose to do their O Level exams in order to go on to High School. They will have to pass maths, English, Maltese, a science and a foreign language.
Private school education is expensive, but the quality of education is high. Some of them are in association with the Catholic Church, while others are independent. The reason why private schools appeal to expatriates is because they often teach in the English language. Alternatively, there are international schools available, too. Though, they do require a fee.
Church schools are also an option, though they work on a lottery system. Nuns and priests will teach at these schools, and adhere to religious teachings.
High school or Sixth Form is two years long, where students will have completed their studies by the age of 18. This can be their A Levels, which is needed for university study.
Culture
Religion:
A massive majority of the Maltese are Roman Catholics – it is the state religion. This being said, the freedom of religion is given to all. A great number of the population will attend church services on a regular basis. These buildings are beautiful to behold, and there are about 365 churches throughout Malta – "one for every day of the year!"
Some other religions are practised here, though: Anglican, Adventist, Bible Baptist, Buddhist, Greek Catholic, Christian Evangelical Church, Church of Jesus Christ of Latter-Day Saints, Church of Scotland, Evangelical Church of Germany, Greek Orthodox, Jehovah's Witness, Judaism, and Islam.
Food:
Food is seasonal in Malta, but takes its influences from Sicily, England, the Spanish, French, Maghrebin, Provencal and other Mediterranean cuisines. Things like fish and rabbit are key foods because they are easy to come by.
Key Maltese foods include:
Maltese Bread
Fish: Mahi-Mahi (dolphin-fish species); local swordfish (in Pixxispad dish); then there's also grouper, seabass and seabream; a dish to try may be Aljotta.
Rabbit: fried or in a stew
Maltese Olives: used as the crucial olive oil or used with bread before a meal
Meats: quail, snail, horse meat, Maltese sausage
Cheese: Ġbejniet (local sheep's cheese) plus an assortment of others
Pastizz
Bragioli
Lampuki pie
Social:
General values include hospitality, warmth, modesty, homogeneity, and generosity. They have a rather relaxed lifestyle, perhaps due to the seaside setting. The weather makes room for outdoor activities and socialising. People in Malta are generally modest, both in their manner and their dress sense – which is also a religious influence. Respecting and maintaining reputation is important in their culture and families, too.
The concept of "pika" is important in some parts of Malta. This means rivalry between peers; wanting to do or have better than others (especially neighbours). Although it may sound bad, this is all done under friendly, good-humoured intentions.
You should only address someone by their first name when invited to do so. Hats should be taken off when you enter someone's home or a religious building. It is common for families to eat together, with dinner being the largest meal of the day. When sat at the table, hands should be kept above the table. One should try to avoid bad language, as this isn't appreciated in Maltese culture.
The Maltese people are quite expressive, and can say what's on their mind (often humorously). They care less about personal space than we might in the UK. Smoking is a regular habit in Malta.
Moving to Malta
Shipping Your Stuff
When moving to Malta, you will need to determine what you will be bringing with you. With Anglo Pacific, you can ship your stuff to Malta in no time with no fuss. You can opt for sea freight shipping (as Malta isn't far away), or the faster, more expensive option of airfreight.
If you aren't bringing much with you, then you can use our shared container shipping, where you only pay for the space you use. Alternatively, you can fill our 20ft or 40ft containers as needed. One of our dedicated move coordinators can walk you through the process, so don't worry, you're in good hands.
Documentation
Because we have shipped to Malta plenty of times, we know how to handle all the documentation and customs once we reach Malta. Beforehand, we will ensure you have filled out the correct forms and provided the right documents, then we will sort the rest!
Living in Malta
Careers
Careers and jobs can be difficult to get in to in Malta, because the island is small. In order to work in Malta, you need a work permit, and to get a work permit, you will need a job with a letter from your potential employer. For better job prospects, it can be beneficial to know Maltese, but they speak English there, too. Italian can also go a long way.
The industries that expatriates usually find work in are: tourism, IT, ship building and repair, merchant shipping, and manufacturing.
Cost of Living
It is a beneficial to have a rough idea of what every day things will cost you in Malta before you move there. In Malta, they use the Euro, which is a pretty well-known and familiar currency. Below, we have tried to give a list of what you could be expected to pay for things like milk and bread in some parts of Malta.
Bottle of water €0.98 (£0.87)
Rice €1.90 (£1.68)
Milk €0.86 (£0.76)
Eggs €2.13 (£1.89)
Bread €0.94 (£0.83)
Tomato €2.17 (£1.92)
Apples €2.16 (£1.91)
Lettuce €1.37 (£1.21)
Local cheese €8.12 (£7.19)
Chicken €6.37 (£5.64)
One-Way Ticket Public Transport €1.50 (£1.33)
Gasoline €1.31 per litre (£1.16)
Utility Bills €79.15 (£70.06)
One-Bedroom Apartment in The City Centre €718.38 (£635.87)
Three-Bedroom Apartment in The City Centre €1,245.27 (£1,102.25)
As you can see, there isn't much of a difference between prices in the UK and prices in Malta. It could be said that some things are actually cheaper in Malta, so this is a great piece of information. Although, bear in mind that these do vary region to region.
Holidays and Traditions
New Year's Day (1st of January)
Feast of St Paul's Shipwreck (10th of February)
Feast of St Joseph's Day (19th of March)
Good Friday (Varies each year)
Easter Sunday (Varies each year)
Freedom Day (31st of March)
Labour Day (1st of May)
Sette Giugno (7th of June)
Imnarja/Festival for St Paul and St Peter (29th of June)
Assumption of Santa Marija (15th of August)
Victory Day (8th of September)
Independence Day (21st of September)
Immaculate Conception (8th of December)
Republic Day (13th of December)
Christmas Day (25th of December)
Top Sights
These places are a must-visit and will definitely make living in Malta special. When you move to Malta, be sure to check these out…
Azure Window
Saint John's Co-Cathedral
Hagar Qim & Mnajdra Temples
Ggantija
Golden Bay
Valletta
Vittoriosa's Backstreets
Blue Lagoon
Hal Saflieni Hypogeum
Mdina & Rabat
Secret Coves
Get a free online quote in a few easy steps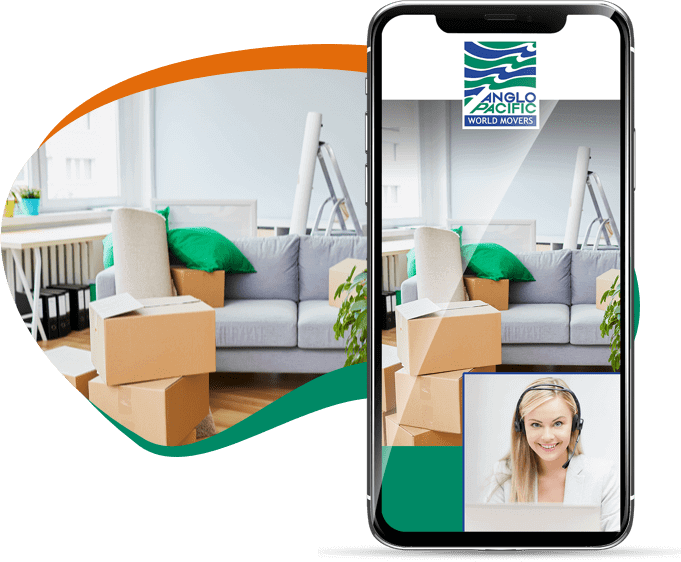 Getting the ball rolling for your international removals is as easy as A, B, C.
You can call us to arrange your video survey and one of our move coordinators can accurately assess the items that you want to send to any European or international destination.
Once we know what you are shipping and where to, we can then provide you with a precise moving quote. It's as simple as that!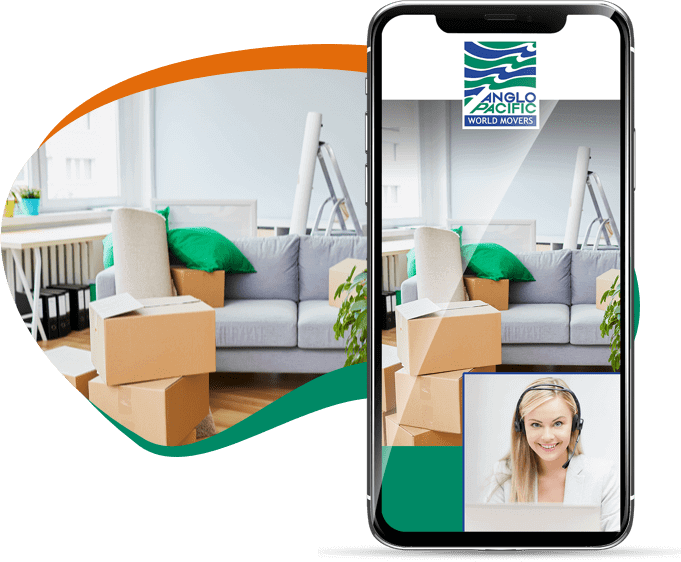 Book a remote video survey
Show us your items
Get your quote