Moving to New Zealand: NZ Food Culture and Cuisine
If you're thinking of moving to New Zealand (perhaps you read 'Why Move to New Zealand' and were convinced), then you'll probably be wondering what New Zealand food is really like. After all, you can't up and move to another country without knowing that there will be some tasty treats in store for you when you get there! Have no fear, after reading this article you'll know all about New Zealand food culture and the delicious cuisine that will await you in your new home…
What is Traditional New Zealand Food?
New Zealand's indigenous Māori people are to thank for the roots of traditional New Zealand cuisine. Māori food was originally based on food plants brought over from tropical Polynesia, including the sweet potato. Typical earth ovens, hāngi, would be to cook the majority of Māori meals. Nowadays, Māori food is mixed with influences from other cultures that came to settle in New Zealand. One traditional New Zealand dish that blends Māori culture with British cooking methods is a 'Boil Up' – pork, dumplings, potatoes, and sweet potatoes!
Though it is easy to spot the influences of indigenous culture on some dishes, New Zealand national food is generally quite difficult to define. The national dish of New Zealand is often debated, but popular contenders include Whitebait Fritters, Lamb Roast with Mint Sauce & Gravy, Meat Pies, Blue Cod, or even just the humble kūmara (sweet potato) itself!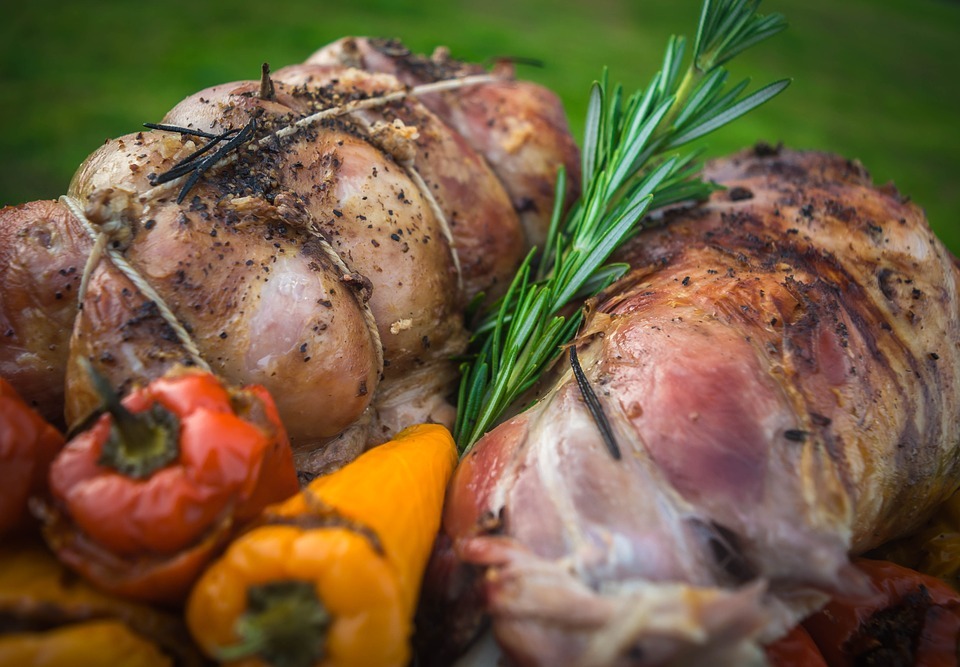 When it comes to traditional food for special occasions, the roast dinner comes out on top again in New Zealand. Roast lamb, chicken, or ham with roast vegetables, stuffing, and potatoes is generally known as the traditional New Zealand Christmas food. So, if you're moving from the UK, it looks like you won't feel too far from home after all!
A day in the life of normal New Zealand cuisine…
As interesting as it is to learn about very traditional food, if you're moving to live and work in New Zealand you'll probably be looking to find out more about everyday, typical Zealand food. Let's take a look at each of the New Zealand meals so you can figure out what your day-to-day New Zealand diet will really look like.
A typical New Zealand breakfast is usually quite a light, 'continental' style combination of cereal or toast with coffee, tea, juice, or milk. If you're lucky enough to be eating out for breakfast, you will likely come across a 'Cooked Breakfast'. The New Zealand Cooked Breakfast is not too dissimilar to our beloved English Breakfast – including bacon, eggs, tomatoes, mushrooms, beans, and hash browns!
Again, a typical New Zealand lunch really isn't too different to a lunch here in the UK. Something simple and light such as a sandwich would usually suffice, though eating tasty hot pies for lunch is far more popular in New Zealand than it is here. Typical New Zealand Hot Pie filling options are mince, mince & cheese, bacon & egg, steak, lamb, or sweet potato.
Like it is here, dinner in New Zealand is the main meal of the day, often eaten around 6pm. A typical New Zealand dinner would consist of cooked meat and vegetables. And as if NZ food hadn't borrowed enough from British food culture already, you may be surprised to find that even Fish & Chips has made it as a popular New Zealand dish!
Indulging in New Zealand Sweets and Treats…
Though it may seem so far that typical daytime meals in New Zealand share many similarities with our UK cuisine, we have many exciting things to tell you about when it comes to New Zealand desserts, New Zealand snacks, and New Zealand candy!
Typical New Zealand desserts tend to be very indulgent treats indeed, taking influences from cultures all over the world! Favourites include creamy custard slices, fruit-topped pavlovas, crunchy coconut Anzac biscuits, and 'Hokey Pokey' ice cream, which consists of vanilla ice cream and honeycomb-toffee chunks!
New Zealand candy varieties, and other sweet New Zealand snacks, are well loved for being so different from what's on offer in other nations. Favourites include Chocolate Fish (fish-shaped marshmallows covered in chocolate), Pineapple Lumps (soft, chewy pineapple sweets, again – covered in chocolate), Jaffas (orange, chocolate balls), and Tim Tams (little chocolate-coated biscuits). Yep, you guessed it – New Zealand is a chocolate lovers paradise!
If New Zealand cuisine sounds all too appetising to you and you'd like to find out more about moving to this beautiful country, then you're in the right place! Anglo Pacific is one of the UK's leading removal companies to NZ, with over 35 years of experience in helping people to emigrate to New Zealand! Contact us today to find out more about international removals from the UK to New Zealand.