Employment Opportunities in Osaka
Japan consistently maintains its global stance as one of the largest economies in the world, with Osaka following closely behind Tokyo as Japan's second largest economic hub.
Despite countrywide financial struggles in recent years, Japan's government is constantly looking for ways to encourage a boost in economy and their persistence is certainly reaping rewards.
The primary industries that comprise Osaka's economy are manufacturing, services and commerce with a number of international organisations holding a base within the city, such as Panasonic, Nintendo, Daihatsu, and Mitsubishi, to name a small few.
With the abundance of large corporations to work for, beautiful scenery and traditional architecture at every turn of the head, world-class cuisine and slightly cheaper living costs than Tokyo, it is no wonder that Osaka is a popular destination of choice for expatriates looking to migrate to the much sought after Japan.
However, something that is often overlooked by the average expat, unlike moving to Barcelona, Paris or Berlin, working in Osaka and the rest of Japan for that matter, can be quite challenging if you do not speak the language. Many Brits fail to do their research and make their way to Japan ready to look for work, only to be in for a rude awakening when their job search fails to get started.
Not only Brits of course, any foreigners to Osaka that don't speak Japanese will face this challenge and the vast majority of the English speaking expatriate community are English teachers.
Aside from English teaching, the majority of positions in Japan, especially those within larger corporations, will require applicants to pass the JLPT tests which measure proficiency in Japanese writing and speaking.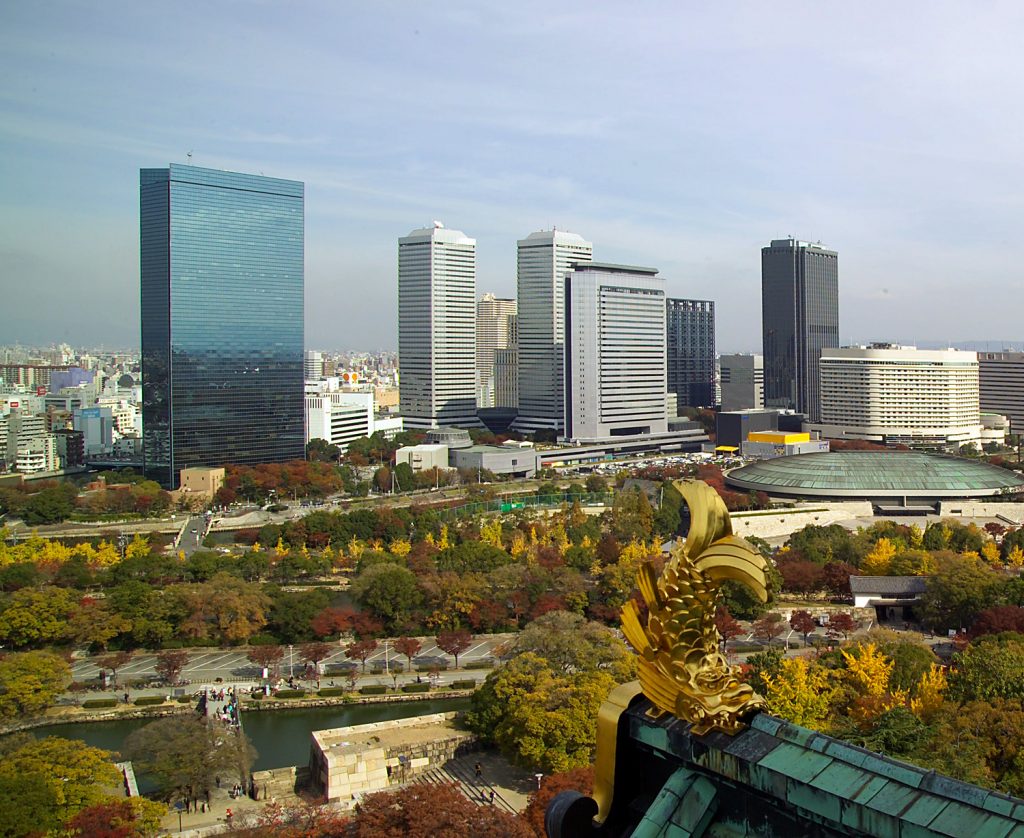 If you can speak Japanese, Osaka is very accommodating towards expatriates and their employment, there is also help available for expatriates looking for work at the 'Osaka Employment Service Centre for Foreigners.'
If you are an expat to Japan, you will need a visa, whether you are planning to work during your stay or otherwise. In total there are 27 visas you can apply for that will allow you entry into the country, although, if you want to work in Osaka you will have to apply for a visa that specifically allows this.
Japanese working visas are only accessible for careers that require high levels of professional knowledge or skills, such as engineering, human science, interior design, architecture and the likes. Unfortunately, expatriates looking to obtain a work visa for manual or simple labour jobs such as construction, hairdressers, sales managers etc. will not find a specific visa to be able to do so.
On the other hand, if you are approved a visa based on family status, a trainee visa or if you are permitted to partake in part-time work on a student or dependent visa, you will be able to undertake these jobs, usually providing you can speak Japanese. Full information and advice on visas can be found on the Japanese Government website.
If you are moving from the UK to work in Osaka, or anywhere in Japan, there are few things you might be wondering about working life and general business etiquette within the country:
The current minimum wage in Japan is ¥823 (£5.40)
In 2016, the average annual salary was ¥4,420,000 (£29,798)
The common working week is Monday to Friday, 8am to 6pm
Japanese is official business language across Japan
You are expected to wear formal business attire
There are no legal requirements to pay staff for public holidays
Annual leave entitlement starts at 10 days, increasing by a day for every year of service (after at least one and half years of continual employment) up to a maximum of 20 days annual leave