Things to do in Singapore
Whether relocating to Singapore or just visiting, you'll find plenty of brilliant things to do in this big, beautiful, ultra-futuristic place! We are going to take you through some of the best things to do in Singapore, whether you're visiting with children or a partner, in the day or at night, or even on a tight budget! Read on for only the best inspiration and guidance on what to do in Singapore…
Must-see Singapore attractions
Singapore has plenty of attractions and points of interest, but there are some places to visit in Singapore that are simply unmissable! Most of these top Singapore destinations are already well-known around the world, but just in case you haven't heard of them, here are some Singapore must-sees: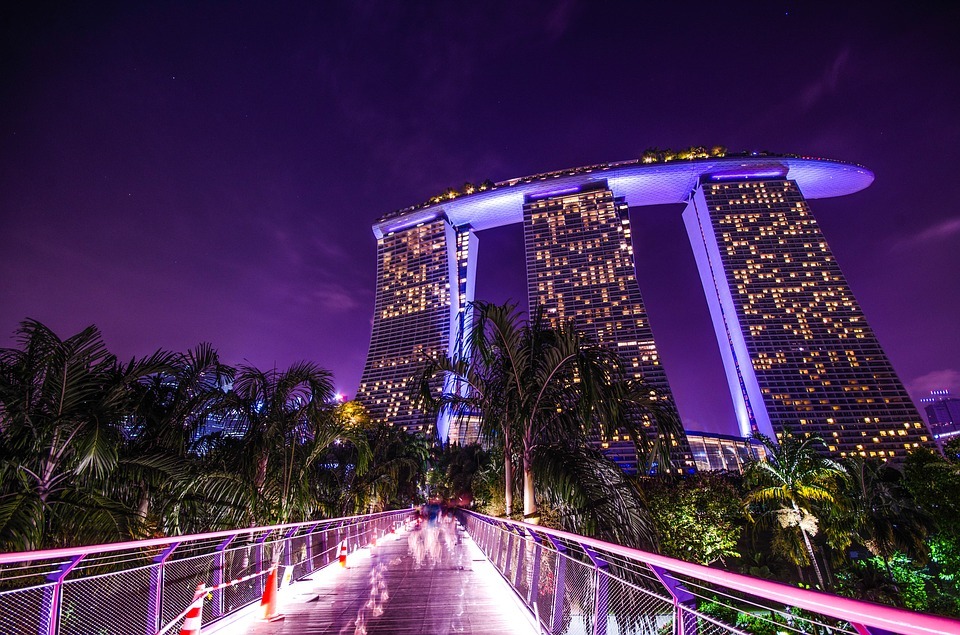 Marina Bay – This is perhaps the most famous part of Singapore since it has undergone a dramatic cosmopolitan transformation. See Singapore from above at Marina Bay Sands SkyPark, visit the spectacular Marina Bay Sands Casino, or shop 'til you drop in one of the best shopping centres in the world!
Gardens by the Bay – The towering 'super trees' of Singapore's Gardens by the Bay have become icons of the skyline! This is a truly impressive, futuristic natural park that offers the opportunity to see some rare and wonderful plants, cross a skywalk that's awesome in the true sense of the word, and get away from the city traffic and skyscrapers to a green paradise.
Ride the Singapore Flyer – This is the world's largest observation wheel and a truly unique experience, need we say more!?
Things to do in Singapore with family
Singapore, is a clean, safe, almost utopian metropolis, making it the perfect destination for bringing along your family and children. As we know, family days out tend to revolve around nature, animals, and the outdoors, and luckily, Singapore is a natural, adventure-filled haven! Check out our list of the top things to do in Singapore with kids: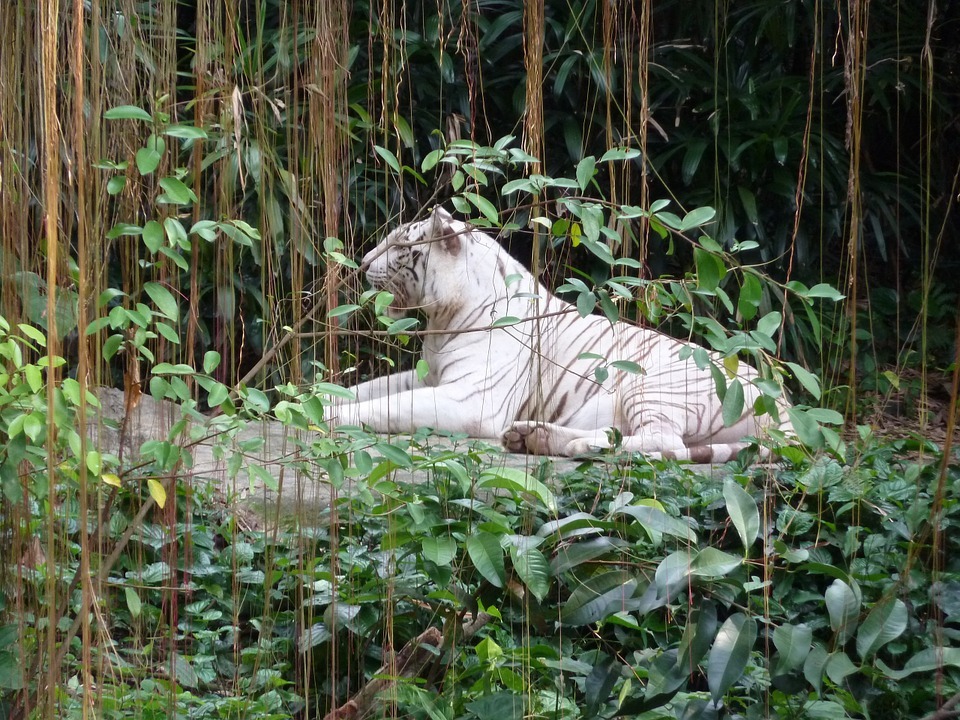 S.E.A Aquarium – One of the largest aquariums on the planet, Singapore's S.E.A aquarium will leave your children in awe thanks to its gigantic 'Open Ocean' and array of fish, coral, jellyfish, sharks, eels, stingrays, and dolphins!
Singapore Zoo – This fantastic Zoo is already a great place to spend a day with the kids, but it's 'buffet breakfast with the Orangutans' option is a one-of-a-kind experience unique to Singapore! Your kids will never forget their morning getting up close and personal with these incredible creatures.
Adventure Cove Water Park – If swimming, snorkelling, tubing, and taking on water slides, high-ropes, and mazes sounds like the perfect adventure for you and your family, you can't miss this water park! Located in Sentosa island resort just off Singapore's southern coast, it is also near to Universal Studios Singapore, another great destination for you and the kids.
Things to do in Singapore for couples
As well as being a great family-friendly destination, in its versatility, Singapore can also make the perfect back drop for a romantic date! We've rounded-up our top three fun Singapore date ideas:
See a free movie – If the idea of an open-air cinema date sounds like heaven but perhaps too expensive, you might be surprised to find out that you can enjoy the experience for free! With MovieMob, you can catch a free movie under the stars at selected locations. So, grab your partner and your picnic blanket!
Stargaze – What could be more romantic than observing the night sky's prettiest constellations together? At the Science Centre Observatory there's a collection of telescopes for you to choose from, and thanks to Singapore's location on the equator, you'll be able to observe stars in both the Northern and Southern hemispheres!
Visit 'China' or 'Japan' – If you and your loved one dream of travelling, a fun Singapore date idea would be to visit Jurong Lake Gardens Central or Bukit Bakot Town Park. Both of these locations are free to enter, and their lush, green Japanese and Chinese gardens, landscapes, and pagodas will instantly take you away to Japan and China.
Things to do in Singapore on a budget
Though many of the ideas of on our list so far have been doable free of charge, we couldn't resist gathering together a few more free things to do in Singapore on a budget, helping you enjoy your new home without spending a penny!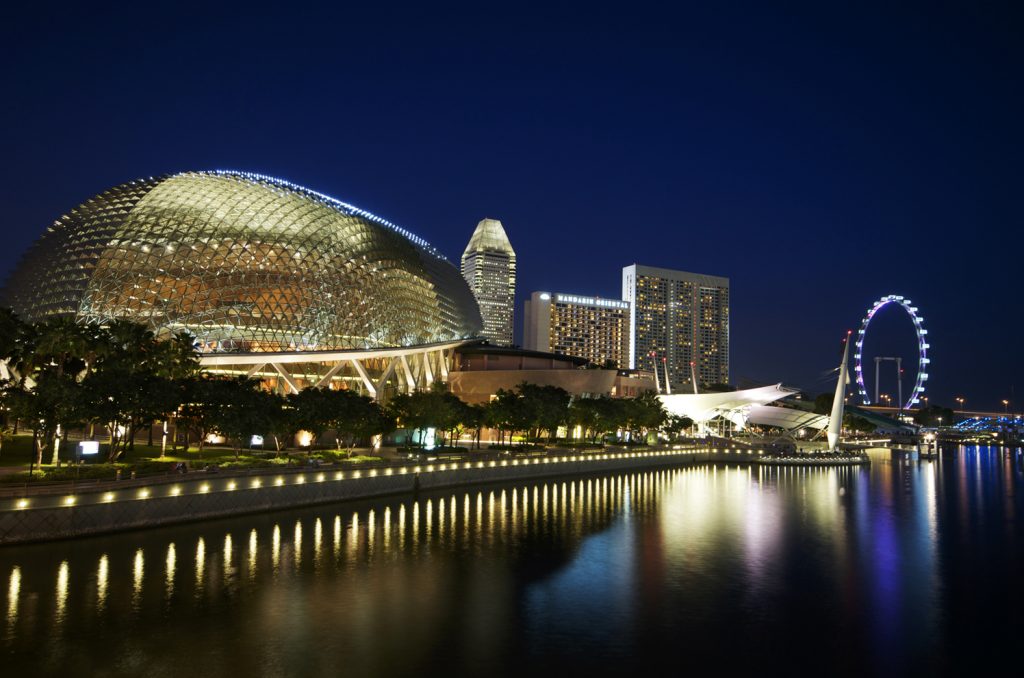 Attend a free concert or performance – Singapore's Esplanade is more than just an iconic landmark, it's also a great venue for experiencing music, theatre, and dance performances free of charge! Though there are many ticket-only events available, free shows are frequent and of excellent quality, so don't miss out.
Visit a free museum or gallery – The Katong Antique House, Changi Chapel and Museum, Arts House, Air Force Museum, Singapore City Gallery, Mint Museum of Toys are just a few among many of the free museums and galleries dotted around Singapore, you'll be spoilt for choice!
Go on a FREE shopping spree – Singapore's famous 'Really Really Free Market' is exactly what it sounds like: a market full of goods, wares, and services that are all completely free. It sounds too good to be true, but we promise you, this is real!
A few things not to do…
There are plenty of fantastic things to do in Singapore, but there are also some specific little things you should avoid doing at all costs, let's take the opportunity to go through them now:
Don't chew gum or spit it out in the streets – its illegal and could land you with a $500 fine unless you have doctor's permit for therapeutic purposes. Similarly, any kind of littering is outlawed, so don't drop rubbish anywhere except into a bin if you don't want to face a fine!
Don't forget to flush when you've used a public bathroom or you could be fined – there are actually random spot checks to enforce this!
Don't eat or drink on public transport systems or smoke in public places, both are banned.
Don't connect to an unsecured WiFi network (this is considered a crime like hacking!)
Don't leave a tip – tipping is not a cultural practice in Singapore.
Don't walk around naked! Even in the privacy of your own home, nudity in Singapore is considered to be as 'bad' as consuming pornography – which is also punishable by jail time! Both of these things are hard to prove though, so if you're going to do them, at least just make sure you don't get caught!
Other offensive or frowned-upon things to avoid include patting people on the head, showing people the soles of your feet, or pointing either with fingers or toes… the more you know!
Armed with the knowledge of all of these things to do in Singapore (as well as knowing what you shouldn't do) we know you are going to have a great time in this incredible destination, regardless of whether you are moving to Singapore or just visiting.
When moving to Singapore, you will need an international removal company to send your possessions safely and efficiently overseas. For this, Anglo Pacific are the best choice, as we have been helping people emigrate to Singapore for over 35 years and have since become one of the leading UK to Singapore removal companies! [Call to Action]