Baggage Shipping
to China

Shipping Baggage to China with Anglo Pacific
Are you looking for reliable and budget-friendly baggage shipping to China services? Do you need a baggage shipping company that you can trust with your worldly possessions?
Anglo Pacific can fulfil your requests with our baggage to China services, whether you are embarking on a once-in-a-lifetime trip, or returning to the UK after some time abroad.
We began shipping bags to China from the UK in 1978 and we have advanced our menu of luggage shipping solutions ever since, leading us to earn the top spot as one of the UK's frontrunners for sending baggage to China.
We send over 20,000 consignments each year and a significant portion of these are baggage shipping from the UK to China, it is safe to say our teams know the process inside-out. You can be sure to receive a superior service at a surprising cost when you use Anglo to send a bag to China, but don't just take our word for it, see what our customers think in our baggage shipping reviews.
Sending Baggage to China Made Easy!
With Anglo Pacific offices in London, Manchester and Glasgow, it has never been easier to ship luggage to China from mainland UK. Our process is designed to help you send bags, boxes and suitcases to China with minimal effort and zero stress.
The hassle-free affair is as quick as 1, 2, 3…
Simply request your China baggage shipping quote, await your excess baggage to be collected on your chosen date and be ready for delivery of your unaccompanied luggage in China, on a date that suits you.
Every Anglo Pacific team member has full training before they take the reins on our luggage to China deliveries and undergoes regular development to ensure our clients receive the best achievable service when they send baggage to China.
Get an online quote for baggage shipping from the UK to China
in a few easy steps.
Why Use a Baggage Shipping Company?
Embarking on a travelling trip, studying abroad as an exchange student or relocating to China permanently are all instances where you might need to send an excessive amount of luggage, but you don't want to pay over the odds… this is where our shipping baggage to China services can help.
Hauling three extra suitcases and two holdalls on a flight is not only a physical struggle, but extra checked baggage can run up an extortionate bill. A general airline rule is that passengers are permitted one suitcase weighing 30kg – if they are generous. Anything over this 30kg allowance is excess baggage and some airlines charge up to £20 for every extra kilogram; sending baggage to China from the UK with Anglo Pacific will save you lots of money that can be better spent in China.
On top of saving yourself potentially hundreds of pounds, lugging many suitcases, rucksacks, bags or holdalls will be an inconvenience on all steps of your journey to China. If you are on a multi-stop trip or want to make travelling simple, you won't want to carry more suitcases than comfortably possible. Sending luggage to China using a baggage shipping company eliminates these aches, tensions and reduce any time-wasting at luggage drop-offs and collection carousels.
Sending Luggage to China Costs
So that our customers always receive the best price when sending a bag to China, we don't like the idea of charging per every kilogram of weight. When you ship bags to China using our services, your possessions are packed into the corresponding sized moving boxes, and each size variant has a fixed price.
The transport method you use to send luggage to China is another contributing factor to the overall costs. We use one or a combination of road freight and air freight for our baggage forwarding to China. The method you chose will be largely dependent on your time-frame, budget and end location in China.
Sea freight is the cheapest way to ship luggage to China, great for customers on a budget but it will take slightly longer for your bags to reach China. Air freight is the superior choice if you China to receive your extra suitcases in a hurry, but this speedy service means it is the most expensive service for sending baggage to China.
What do you Include in the costs?
We incorporate all of the added extras into our China baggage shipping costs as a thank you to our customers, but to also maintain a hassle-free procedure.
We provide all of the industry-standard packing materials, tea cartons and moving boxes that you need and we collect them directly from your home. In addition to the shipping of your boxes, suitcases and luggage, we will deliver the consignment directly to your door in China, once again.
Our specialists complete the mundane tasks involved with shipping luggage to China, such as the organisation of customs clearances and the completion of any necessary documentation.
Check out our country guides
Interested in our other services?
Baggage to China Reviews
Shipping baggage from the UK to China has never been as reliable as with Anglo Pacific. Our close attention to detail and all-inclusive services leave us a cut above the rest, but don't just take our word for it… see what our customers think in our baggage shipping to China reviews.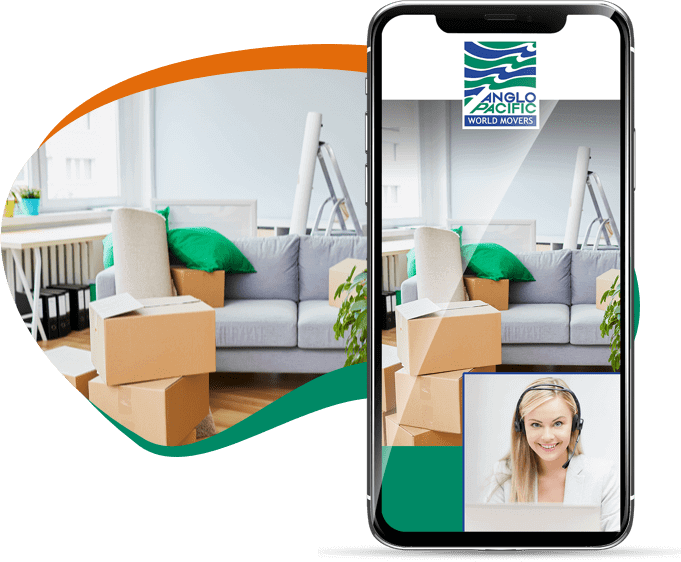 For your online baggage shipping to China quote, book your remote survey now and a team member will assess your luggage and provide you with a no-obligation estimate, online.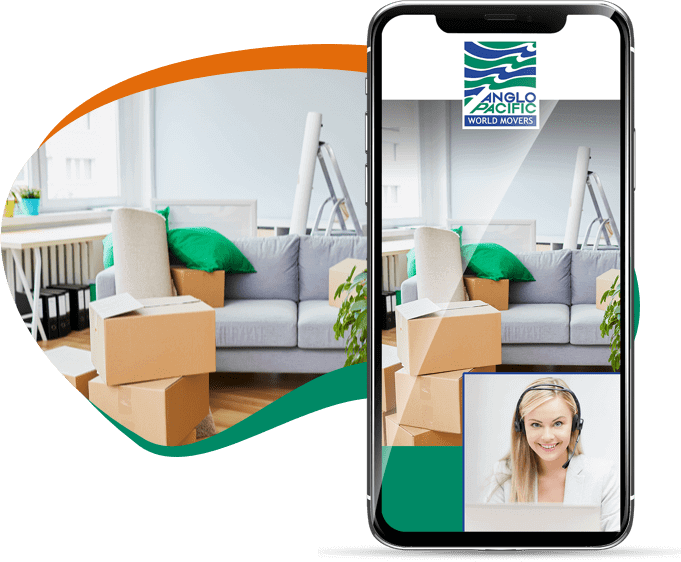 Book a remote video survey
Show us your items
Get your quote
Featured companies
and accreditation