With a population of around 6,500 people, there's no doubt that Valletta is one of the smallest capital cities in the world – but that doesn't mean it can't have a big impact when it comes to culture. As of 2018, Valletta is no longer simply the capital of Malta, it's the European Capital of Culture too! Which means that if you're considering relocating to Valletta, and wondering what you'll do when you get there, don't worry – you've chosen the perfect time. The city's cultural calendar is now more packed than ever. Let's take a detailed look at some of the best cultural attractions and events taking place in Valletta this year.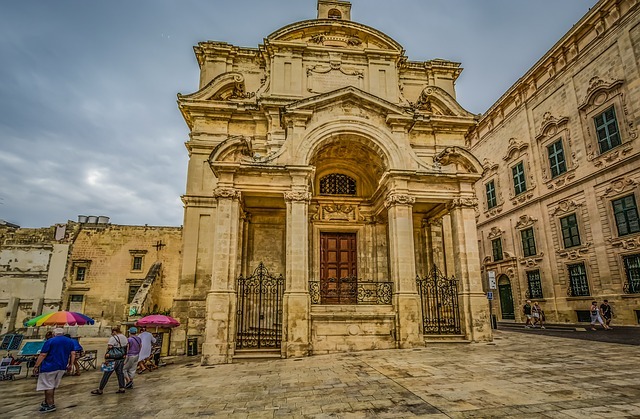 Festivals in Malta
As you'll soon discover if you're moving to Malta, the Maltese are known for their love of celebrations. Once you arrive in Valletta, you'll discover that there's no shortage of festivals for every occasion. We've rounded up some of the best – not to be missed!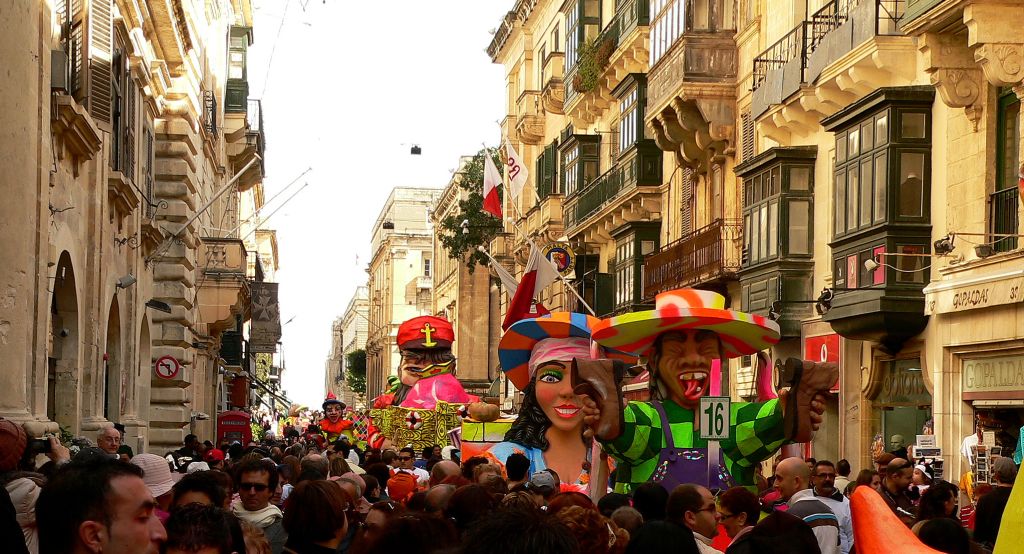 Malta International Fireworks Festival (April)
Your new life in Malta couldn't possibly get off to a more exciting start than this one. Malta's world-renowned Fireworks Festival sees the skies of Valletta burst into life with incredible displays created by pyrotechnic companies from all over the globe.
Valletta Green Festival (May)
This weekend-long, family-friendly festival sees one of Valletta's four main squares, Piazza San Ġorġ, completely transformed by a gigantic floral carpet consisting of around 80,000 plants. This festival offers the chance to get to know some of the lesser-known cultural treasures of the city, such as the Archbishop's Palace gardens, which will be opened to the public for the first time in 400 years!
Valletta Film Festival (June)
This is the largest cinematic event in Malta. 25 of the country's indoor and outdoor cinemas take part with many of them based in Valletta. As well as the opportunity to watch feature films, this festival provides an opportunity to immerse yourself in Malta's cinema culture through various activities such as workshops and debates.
Malta Book Festival (November)
If you're a literature enthusiast, Valletta is the right place to be! Malta's annual book festival celebrates local and international literary works and has a wide programme of activities including book launches, poetry readings, author meet-and-greets, and bookshop seminars.
Museums and galleries in Malta
Quite surprisingly for such a small country, Malta is one huge melting pot of cultures! Thanks to a 7,000-year long history of Greek, Roman, Arab, French, and British influences (to name a few!), Malta's art and museum culture is a completely unique blend. And at the very heart of all this cultural wealth is the city of Valletta, where there are many fantastic museums and galleries to choose from:
MUŻA Project
Malta's former National Museum of Fine Arts has been rebranded just in time for 2018's Capital of Culture celebrations, as the exciting 'MUŻA Project'. Described as a 'national community art museum', and 'the first of its kind', this project will see Auberge d'Italie, one of Valletta's UNESCO World Heritage Sites, become home to an impressive collection of art and artefact collections, ranging from medieval to contemporary works.
National Museum of Archaeology
Housed within an elaborately decorated Baroque building constructed in 1571, Malta's National Museum of Archaeology exhibits artefacts that date as far back as 5000 BC, including tools used by prehistoric people in Malta's Neolithic period. This is a great place for learning more about the history and prehistory of Malta, your potential new home.
Malta Postal Museum
A postal museum sounds like quite an odd choice, but this quirky little place truly is a hidden gem. This restored 20th century townhouse in central Valletta is home to three floors of postal treasures. But fear not, this is far more than a mere stamp collector's paradise, it actually makes an interesting visit for anyone interested in Malta's history because of how postage has been woven into the fabric of Malta's cultural heritage.
Music and theatre in Malta
Valletta is home to many independent music venues and concert halls, so if you enjoy music and theatre you'll surely enjoy stumbling across all the opportunities in the city. There are a couple well-known venues in particular though that you simply must visit once you arrive:
Mediterranean Conference Centre
Housed inside yet another impressive heritage building, this large venue overlooking the Grand Harbour doesn't just play host to conferences. It's also a great place to enjoy concerts, exhibitions, recitals, theatre performances, and even banquets!
Manoel Theatre
For opera enthusiasts and classical concert-goers, there's no better venue for indulging in entertainment experience than the Manoel Theatre. Commissioned in 1731, the theatre itself is so stunning that it is also a go-to tour destination for anyone that appreciates good architecture.
As you can see from our top picks, Valletta is buzzing with culture. To discover more, visit Malta's tourist board website, where you can browse the full programme of events in celebration of Valletta's European Capital of Culture 2018 win. For help and guidance with your moving to Malta, be sure to get in touch with Anglo Pacific, we can assist with removals and international shipping to Malta, no matter where you are moving from.