Send Excess Luggage to USA with Anglo Pacific
Do you need to send excess baggage to USA? Whether you are embarking on your fantasy gap year, migrating to USA permanently, or looking to send some home comforts to a friend from the UK, Anglo Pacific's extra baggage to USA is the solution to your queries.
We began sending excess baggage from the UK to USA some 40 years' ago and in this time, our luggage services have gone from strength to strength. With over 20,000 consignments handled every year our teams understand the excess luggage shipping process like the back of their hand. Combine this with their helpful nature, our low prices and it is easy to see why we have become one of the UK's leading luggage shipping companies for sending excess baggage to USA.
We have a presence in Glasgow, London and Manchester but we will collect your extra bags from any UK address regardless of quantity, so it has never been easier to send a bag to USA.
Have you ever arrived at an airline check-in desk, to find out your suitcase exceeds the allowance by 10kg and you are about to be charged £15 per every extra kilogram? This extra weight is classed as excess baggage.
When you book your flight to USA, you will be either granted one piece of checked-in luggage, or you will have the chance to purchase an allowance in the run-up to your flight. However, regardless if this is assigned or paid, the luggage will have a weight restriction that is usually between 20 and 25kg.
Any baggage that exceeds the weight, dimensions or quantity restriction that is enforced by the airliner is we call EXCESS BAGGAGE, which costs a pretty penny to pay for at the airport. Unbeknown to many, if you need to take extra suitcases to USA, you can do so via an external baggage freight forwarder, meaning that paying over the odds to send luggage to USA via commercial airliner is NOT your only option, luckily.
An excess baggage shipping company such as Anglo Pacific will send excess baggage from the UK to USA using freight forwarding, saving you money, time and unnecessary hassle. You won't have to wait around to collect your luggage at the other end and you won't have to haul more kilograms or extra bags than you can comfortably manage.
Your excess baggage to USA can be (almost) anything. From suitcases of clothes and shoes, boxes of books and crafts, tea cartons of toiletries and home comforts, bulky sports equipment, musical instruments, computers, artwork, pictures and frames; the list is endless.
Get your online quote for shipping excess baggage to USA
in a few easy steps.
Why Use a Specialist Excess Luggage Company?
Embarking on a multi-trip around the world, permanently relocating to USA or studying in USA as an exchange student are all circumstances where you might want to take a significant amount of luggage without the extortionate cost… cue our excess baggage shipping to USA service.
Firstly, using Anglo Pacific for excess luggage shipping UK to USA is easy as A, B, C.
Our online services mean you can book your video survey and receive a quote within a few steps; you can also use our online tracking system to monitor the whereabouts of your luggage on its way to USA.
Hauling three suitcases, two holdalls and a surfboard can be quite difficult when you are just one person and they will be nothing but an inconvenience on your journey. If you are on a multi-stop trip or you just want to make travelling as simple as possible, you should ship excess baggage to USA from the UK using a USA luggage shipping company.
Our services will ease these strains and tensions, as well as saving you wasted time in baggage drop-off queues or at collection carousels. However, the main reason why many of our clients choose us is the fact we are the cheapest way to send excess baggage to USA.
Since we do not charge excess baggage on a "per kilogram" basis, our quotes are sometimes hundreds of pounds cheaper than the airline prices, leaving you with plenty of money to put to better use in USA.
Cost of Sending Excess Baggage from the UK to USA
The reason you have come to Anglo Pacific in the first place is probably to avoid the unreasonably high airline baggage prices, so we do our best to make sure our customers receive the best price when shipping excess baggage from the UK to USA.
Our USA baggage shipping costs are based on the number of items you want to send and/or the dimensions of these goods. When you ship excess baggage to USA using Anglo Pacific, you will pack your items into tea cartons or moving boxes that are provided by us and each size variant has a fixed price.
The transport method you use to send luggage from the UK to USA is another contributing factor to the overall cost. We can use one of, or a combination of, road, sea freight and air freight for USA luggage shipping, the method you chose with depending on your budget, time-frame and end destination in USA.
Sea freight is always the cheapest way to forward excess baggage from the UK to USA, perfect if you are on a budget but you must be prepared to wait a little longer for your luggage to arrive in USA. If you need your extra bags, boxes and suitcases to arrive quickly, air freight is fitting but this speedy service means you will have to pay a higher rate.
What Do You Include in the Excess Luggage Costs?
As a thank you to our customers and to provide a pleasant experience, we incorporate all of the added extras into our already cheap excess luggage to USA services.
We supply industry-approved packing materials, moving boxes and tea cartons and we then collect the packed boxes from your home. After shipping your goods to USA, we will also deliver them directly to your door.
Moreover, our specialist movers and packers also complete the more tedious jobs involved with shipping excess baggage to USA including organising insurance, the completion of the required documents and customs clearances at the other end.
Popular Destinations for Shipping Excess Baggage to USA from the UK
With Anglo Pacific hubs located in London, Manchester and Glasgow, sending excess luggage to USA has never been easier.
As a leading excess baggage shipping company, we have personal connections in USA, meaning no destination is out of reach when you use us to send extra bags to USA with Anglo. We handle over 20,000 consignments every year to popular destinations in USA, including:
New York City
The city that never sleeps has the world's most recognisable skyline, embellished with neon lights and mountainous skyscrapers.
Los Angeles
Palm-trees, Hollywood and exclusive shopping avenues are just some of the reasons why LA is home to the famous.
Las Vegas
Las Vegas is burrowed in Nevada's Mojave Desert. Sin City is a Mecca of pool parties, 24-hour casinos and infamous nightclubs.
Houston
One of the most substantial cities in Texas, Houston is famous for housing Space Centres, supreme shopping and excellent grub.
Interested in anything else?
Reviews
We are proud of our thorough, efficient and cost-effective excess baggage shipping solutions. Throughout the years we have perfected our services to provide all clients with an enjoyable and most of, easy, shipping experience. See if our customers agree in our shipping excess luggage reviews.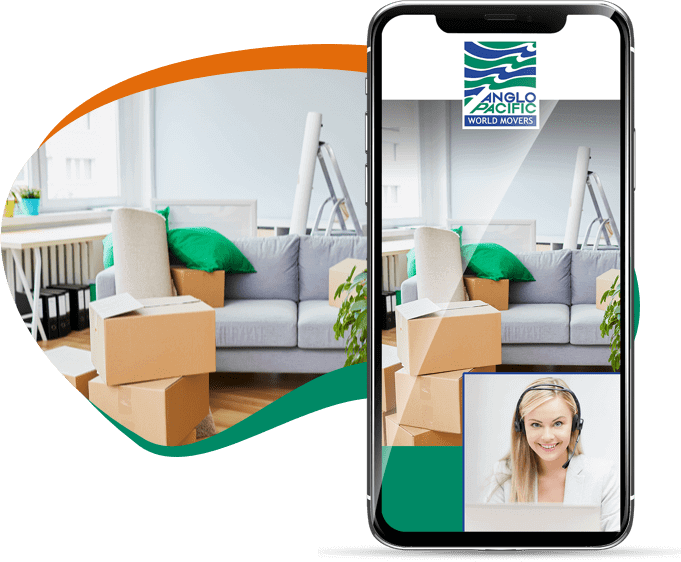 Book your free online video survey and receive your excess luggage shipping to USA quote today!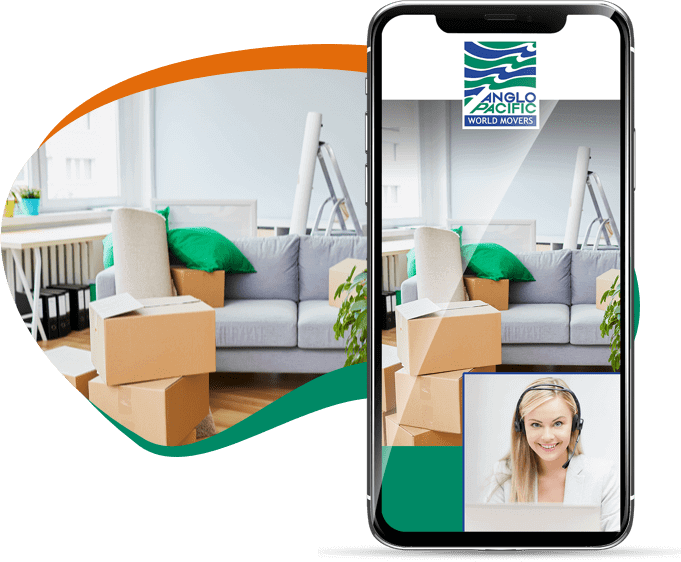 Book a remote video survey
Show us your items
Get your quote