Shipping Personal Effects

Personal Shipping Services at the Click of a Button
Anglo Pacific has been paving the way for personal shipping and moving services that are functional, but also easily-accessible to our clients. As of our establishment in 1978, we focused our attention on perfecting an exemplary service with emphasis on low cost, minimal fuss and full flexibility for our customer.
Since then, technology has advanced and we have intertwined our service attributes to work cohesively with an easy and convenient online system, allowing you to book, manage, oversee and track your UK personal goods shipping at your fingertips.
Year after year, expatriates, backpackers and thoughtful relatives turn to Anglo to ship personal items and household goods to countries around the world, shipping personal effects internationally is a speciality of our dedicated teams.
Request your quote or a free home survey and then you can leave the rest of the work to Anglo Pacific, in confidence that you will receive the greatest personal shipping services for the most economic price, regardless of shipment size; We Deliver, On Quality, On Time… Online
Why Choose Anglo Pacific for Shipping Personal Effects
Dependable Personal Effects Shipping
We take the necessary steps to safeguard your items from the outset when you use ANY of our personal shipping or removal services. We wrap and pack your personal effects in robust materials and moving boxes and only allow competent staff to handle your consignment. Combine this with a clear moving plan and we eradicate opportunities for theft, damage and loss.
In a Hurry? We Can Help!
Our access to a road, sea and air freight vessels means we can cater to your main priority, whether that is to save money or save time. If you need to send personal effects from the UK urgently, enquire about our air freight delivery today!
European or International Shipping
Whether you are shipping personal goods Down Under, to the plains of South Africa or to the temples of Thailand, our services for shipping personal effects from the UK cover both European and international destinations around the world.
Internationally Accredited Shipping Company
Our personal effects international shipping has been acknowledged by worldwide organisations. We are members of the British Association of Removers, bound by the BAR Advance Payment Guarantee Scheme and we are an FIDI Accredited International Mover.
Would you like to speak to one of our friendly consultants?
Request a call back
Get your online quote for shipping personal effects
in a few easy steps
Taking advantage of Anglo Pacific's expertise for shipping personal items overseas means you won't have to leave any goods behind.
We have mastered the art of shipping just about everything using our personal effects shipping services, including the removals of large household goods and furniture. But we also have requests from mothers and friends looking to send a small box of home comforts to a relative travelling abroad and this is possible, too!
Your possibilities are endless when shipping personal effects overseas from the UK, but our cargo commonly includes:
Boxes of clothing, shoes, accessories

Make-up, toiletries and jewellery

Snowboards, skis, surfboards and golf clubs

Work tools, musical instruments, and weights

Televisions, consoles, computers and laptops

Beds, dressing tables and wardrobes

Sofas, arm chairs, bookshelves and desks

Server systems, filing cabinets and office furniture
If you have doubts over a specific item that you would like to send as part of our shipping personal effects service, contact your assigned move coordinator with any queries. They will also be able to locate a specific country's list of prohibited and restricted items, should you need assistance.
Shipping personal items with some companies means a one-size-fit all moving plan, whether that is in the customers best interests or not. Fully tailoring our experience to each customer allows us to satisfy client financial requirements and time constraints to the best of our ability.
We use one, or a combination of, sea freight, road freight and air freight to find the perfect cocktail of shipping methods to suit your unique moving specifications.
Sea Freight
Sea freight is our most popular method for shipping personal items from the UK due to its cost-effectiveness. Our cheapest transit mode will allow you to send unlimited amounts of personal and household goods abroad in one convenient space. Your personal effects are wrapped, packed and loaded onto a sole-use or shared shipping container, depending on the size of your load, and shipped to your country of choice. Sending personal goods abroad via sea freight will often take a number of weeks for international delivery, but cheap shipping costs counterbalance the delay.
Air Freight
Air freight is often only chosen when customers are in a rush to have personal effects sent abroad as air freight does have the most costly price tag. Items are loaded onto a commercial aircraft ready for take-off to your destination of choice. Air freight has an average delivery time of 7 to 10 days for international delivery, compared with sea freights 6 to 8 week delivery average.
Road Freight
Road freight is an available option if you are shipping household goods across country, however, it often only used as a buffer transport method. For instance, we sometimes collect goods from your home and deliver it to our port using road freight, or deliver your consignment to your chosen address at the other end. Road freight speeds up delivery times while keeping costs as low as possible.
Sending international personal effects can already be a financial strain for many, so we would never aggravate this further by sneaking in additional costs down the line.
We are an international shipping and removal company with our customers at heart, so we provide an honest and transparent quote from the start. Our personal effects shipment costs include all of the extras you might need, so you know what you are paying for and what service you should receive when shipping personal effects internationally.
Industry-approved packing materials, boxes and tea cartons to protect your items

Professional movers and packers to securely pack your belongings & create an inventory

Loading of goods onto our vans and delivered to our shipping containers or freight plane

Send personal effects to your chosen country using the requested shipping method

We organise customs clearances and assist with documentation completion

Deliver your personal effects directly to your door, or await collection if you prefer

We can assist with the unpacking process and disposal of any packing materials
Worldwide Shipping Destinations
Anglo Pacific's convenient online booking and management services, plus our decades of experience in international shipping, mean sending personal effects overseas is easy as A, B, C:
Interested in anything else?
Personal Shipping Services Reviews
Personal goods shipping has never been as reliable as with Anglo Pacific, read the reviews for our moving services to see if our customers agree…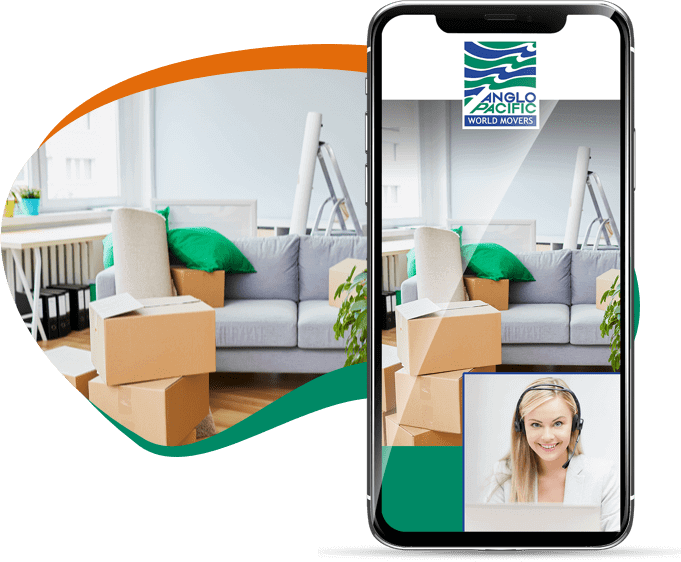 To receive your no-obligation personal effects shipping quote, book your remote video survey where a team member will assess your items and provide you with a free estimate, online.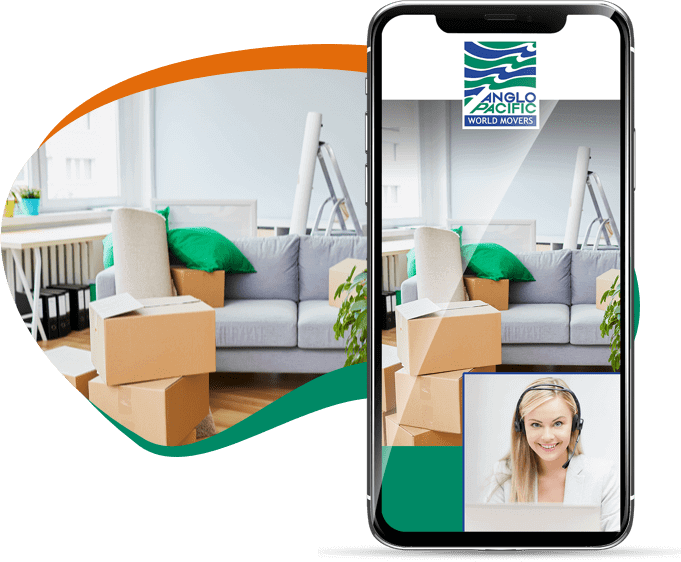 Book a remote video survey
Show us your items
Get your quote