Shipping Personal Effects
to Australia

How to Send Personal Effects to Australia with Ease
Anglo Pacific has been paving the way for removals and personal effects shipping to Australia that are as easily-accessible to our customers as they are reliable. After our initiation in 1978, we focused on developing an outstanding service with an emphasis on low costs, minimal fuss and full flexibility for our customers.
Supporting the bushfire appeal
We're donating £1 for every box shipped to Australia in January and February to help fight the devastating fires. Read more here.
Since then, technology has developed so we merged our service attributes to work cohesively with a convenient and user-friendly online system, allowing you to book, manage, oversee and track your delivery when shipping personal effects to Australia from UK.
Every year, expatriates, travellers and thoughtful relatives turn to Anglo Pacific to send personal goods to Australia with the confidence they are going to receive an unparalleled shipping service for an economical cost, regardless of the shipment size.
Moving belongings to Australia has become somewhat of an Anglo speciality, so just request your free home survey or a no-obligation quote and then you leave the rest of the work to our experts.
We Deliver, On Quality, On Time… Online
Why Choose Anglo Pacific for Shipping Personal Effects
Dependable Personal Effects to Australia Shipping
Australia is a long way from the UK, so your personal effects need to be safeguarded on their journey. We wrap your goods in sturdy packing materials and only allow competent staff to handle your load. Combine this with a clear moving plan and we remove the chance of theft, loss and damage.
In a Rush? We Can Help!
Our access to air freight vessels means we can satisfy your priorities, whether that is to save money or save time. If you need to send personal effects from the UK to Australia urgently, ask about our air freight delivery today!
Cheap Australia Goods Shipping
Domestic airline carriers charge extortionate amounts to send excess luggage to Australia and sending personal effects this way can costs hundreds of pounds even for the smallest load. Our sea freight service provides an economical solution for shipping personal effects to Australia.
Internationally Accredited Shipping and Removals Company
Our personal effects shipping to Australia has been acknowledged by global organisations. We are bound by the BAR Advance Payment Guarantee Scheme, members of the British Association of Removers and we are an FIDI Accredited International Mover.
Would you like to speak to one of our friendly consultants?
Request a call back
Get your online quote for sending personal effects to Australia
in a few easy steps
Employing Anglo Pacific's specialist services for shipping belongings to Australia from the UK means you don't have to leave any of your precious items behind.
Our decades of experience have prepared us for sending just about anything as part of our Australia shipping service, including the removals of large household goods and furniture. In contrast, we have frequent requests from relatives and family friends looking to send a small birthday gift to a loved one living in Australia, this is possible, too!
Your possibilities are endless when you send personal effects to Australia with Anglo, but our cargo frequently includes:
Boxes of shoes, clothing and accessories

Jewellery, toiletries and make-up

Surfboards, gym equipment, bicycles and golf clubs

Work tools and musical instruments

Televisions, games consoles, laptops and computers

Beds, dressing tables and wardrobes

Sofas, arm chairs, bookshelves and desks

Server systems, filing cabinets and office furniture
Some companies operate a one-size-fits-all moving plan when shipping belongings to Australia, whether that is in the customers best interests or not. Fully tailoring our moving plans to each consignment allows us to satisfy client time requirements and financial constraints to the best of our ability.
When sending personal goods to Australia from the UK, we use a combination of sea freight, road freight and air freight to find the best cocktail of transport methods to suit your unique moving specifications.
Sea Freight
Sea freight is our most popular transit method for shipping personal effects to Australia, due to its cost-effectiveness. Our sea freight will allow you to send unlimited amounts of household and personal items to Australia in one convenient space. Your goods are wrapped, packed and loaded onto a dedicated or sole use container, depending on your load size, and shipped to the Australia port of choice. Shipping your belongings to Australia on a sea freight vessel will take a number of weeks, but the cheap shipping costs outweigh the delays.
Air Freight
Air freight is only chosen to send personal items to Australia from the UK in urgent circumstances. Goods are loaded onto a commercial aircraft and delivered to the necessary Australia airport. Air freight delivery is an expensive transport method of choice, but the delivery time is an average of 7 to 10 days, compared with sea freights average delivery time of 6 to 8 weeks.
Road Freight
Road freight delivery is our bonus transport method that can only be used alone for UK deliveries. Road freight is an accompaniment service for sea freight and air freight deliveries and it is frequently utilised when a customer lives far away from our UK depots or when home delivery is requested in Australia.
The cost of shipping personal effects to Australia from the UK can already be a financial strain for some customers, so we don't like to aggravate this further by sneaking in additional costs further down the line.
We have our customers best interests at heart; therefore we provide a transparent and honest quote from the start. Our quotes for UK to Australia personal effects shipping include all of the extras you might need, that way you know what you are paying for an exactly what service you should receive when moving belongings to Australia.
Robust packing materials, tea cartons and moving boxes to protect personal effects

Professional movers and packers to pack your items & create a full inventory

Loading of goods onto our vans and taken to our shipping containers or freight planes

Ship personal effects to Australia using the requested shipping method

We organise Australia customs clearances and assist with documentation completion

Deliver your personal effects directly to your home, or await collection if you prefer

We can assist with unpacking and dispose of any packing materials
Popular UK to Australia Locations
Shipping personal effects to Australia from the UK is easy as A, B, C…
Our years in the industry means to Australia city is off limits, but some of our most popular locations for sending personal goods are:
Sydney
Sydney is a cosmopolitan hub with breath-taking beaches, fine dining and all the world-class bars that you could wish for.
Melbourne
Melbourne is a cultured city for sports enthusiasts, art lovers, supporters of independent stores and the all-around diverse.
Brisbane
Brisbane is a sophisticated city with classy cocktail bars, vineyards, galleries and you can explore outstanding beaches and enjoy nature.
Perth
Perth sees more sun than any City in the country and it is the perfect amalgamation of urban living versus nature-loving.
Interested in anything else?
Shipping Personal Effects to Australia Reviews
Sending personal items from the UK to Australia has never been as reliable as with Anglo Pacific. Read our client reviews to see if our past customers agree…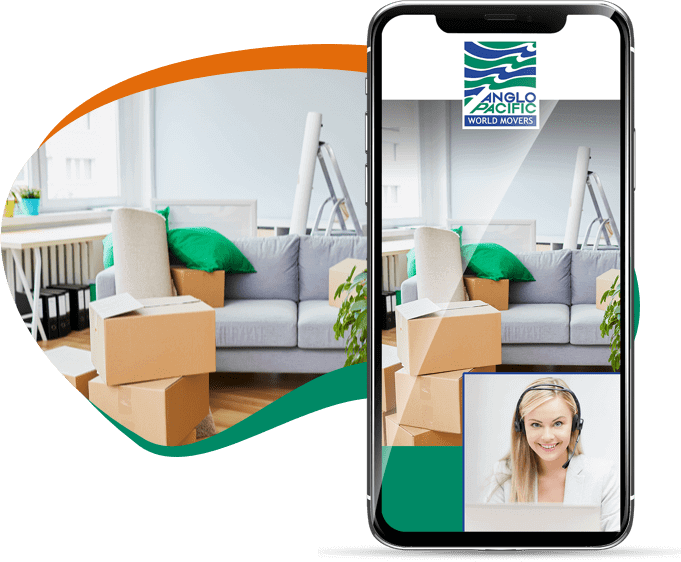 For your no-obligation personal effects to Australia from the UK quote, book your remote video survey where a team member will assess your items and provide you with a free estimate, online.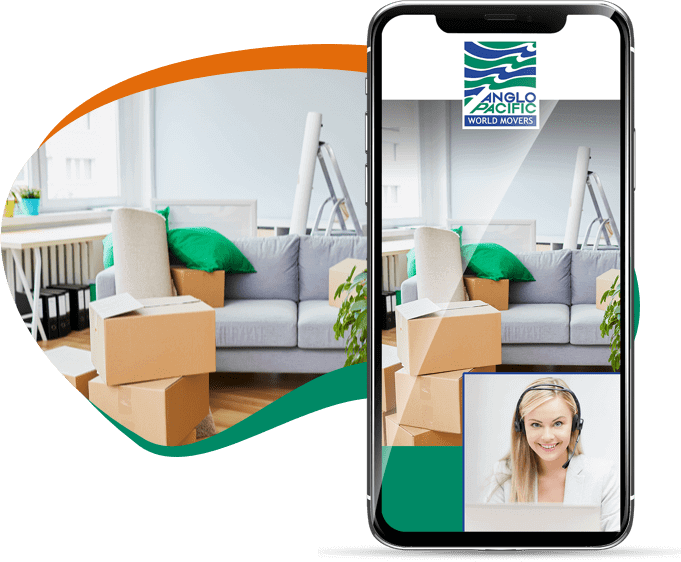 Book a remote video survey
Show us your items
Get your quote
Featured companies
and accreditation